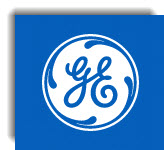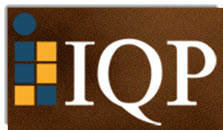 Quick Take
GE (GE) has agreed to acquire Israeli-Japanese IQP Corporation for $30 million to $40 million, according to a Haaretz report.
IQP has created an Internet of Things [IoT] optimized development environment for apps that doesn't require knowledge of code in order to program applications.
GE is acquiring IQP to provide an easy-to-use interface to drive faster adoption of its Predix IoT platform.
Target Company
Tokyo-based IQP was founded in 2011 to create a platform that enables non-technical users to develop basic applications for Internet of Things environments. Users with coding knowledge can use the system's advanced programming features as well.
Management is headed by founder Guy Kaplinsky, who was previously founder and CEO of WBO Ltd, an IT and defense project promotion firm.
Below is a brief demo video about IQP's approach to code-free IoT applications:
(Source: IQP Corporation)
The advantage of IQP's solution is that it can provide a complete app development environment, 'from connectivity with sensors and control devices to app customization and design templates,' as the diagram below shows: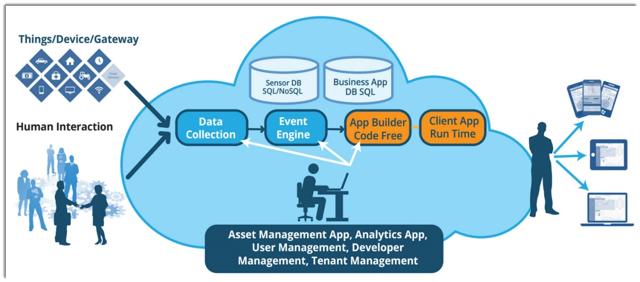 (Source: IQP Corporation)
Acquisition Terms and Rationale
Neither company disclosed the transaction amount or terms, although the report in Haaretz stated an estimated range of '$30 million to $40 million.'
IQP had raised a total of $10 million, $4 million from founder Kaplinsky and $6 million from strategic investor Fujitsu (OTCPK:FJTSY).
GE's acquisition of IQP represents an interesting move by management, who appears not to be content to simply make Internet of Things-enabled products.
Management also wants to 'move up the stack' by providing the software development tools to non-programmers (and programmers) with IQP's easy-to-use system.
By doing so, GE management is signaling that it seeks to develop an 'ecosystem' business model to the Internet of Things and create a marketplace for IoT applications.
With this approach, GE stands to reap numerous benefits – being able to more tightly integrate its growing list of IoT-capable products so that they work better and perhaps more valuably for users of the IQP app.
IQP is expected to be folded into GE's Predix platform, which is its 'edge to cloud' purpose-built platform for industrial and business connectivity to cloud-based IoT functionalities.
The two companies had previously partnered with each other, so the acquisition grew out of that existing relationship.
As founder and CEO Kaplinsky said,
We knew and worked with the company [GE] over the last year and I know that the product will grow there and the probability the product will become the world standard is high.
IQP's solution promises to increase adoption for GE's Predix platform by making it easy to design applications, which is critical for the platform's future success.
The deal is a smart move by GE, and I have seen similar deals in the enterprise software space that seek to marry an easy-to-use interface with an existing back-end infrastructure to drive adoption.
I write about M&A deals, public company investments in technology startups, insider activity, and IPOs. Click the Follow button next to my name at the top or bottom of this article if you want to receive future articles automatically.
Disclosure: I/we have no positions in any stocks mentioned, and no plans to initiate any positions within the next 72 hours. I wrote this article myself, and it expresses my own opinions. I am not receiving compensation for it (other than from Seeking Alpha). I have no business relationship with any company whose stock is mentioned in this article.
Editor's Note: This article discusses one or more securities that do not trade on a major U.S. exchange. Please be aware of the risks associated with these stocks.