The global market share of electrical vehicles amounts to 0.84%, which has little effect on fossil fuel consumption. A common perception is that electric vehicles will reduce such consumption. Yet without fossil fuels, it is impossible to manufacture an electric car, at least with current technology. Crude oil prices fluctuate (due to supply and demand and other factors), but I expect EV rollouts won't soon be a major threat to crude oil prices.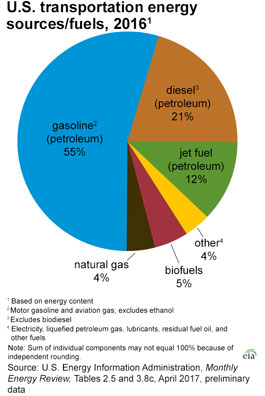 EVs and Oil Prices
Even though there has been a steady increase in yearly electric car purchases, EVs still account for less than 1% of global market share. So, we shouldn't worry too much about EV rollouts just yet. I expect that oil prices will continue to rebound, and that oil could reach $60/barrel within a couple of years.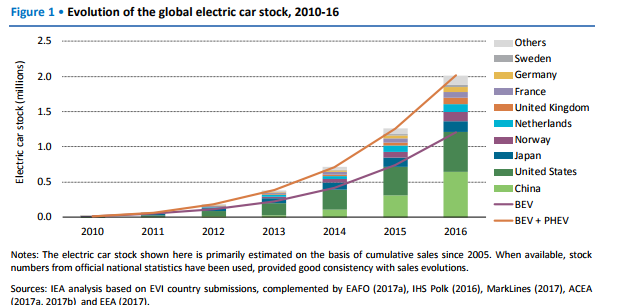 Source: EIA
To run factories (and computers and machines and so on), we rely on electricity produced by fossil fuels. As we can see from the chart below, 90% of energy consumption in the U.S. is supported by fossil fuels vs. 10% for renewables. This shows that in order to operate the factories that make electric vehicles, fossil fuels must be relied upon.
Also, tires are usually made out of natural rubber. According to the American Chemical Society, 70% of the rubber used in today's manufacturing processes is synthetic -- i.e., made from petrochemicals. The U.S. government was forced to find an alternative to natural rubber when the natural rubber supply from Southeast Asia was cut off at the beginning of World War II. Regardless of what powers vehicles, the U.S. relies on petrochemicals to manufacture tires for them.
Almost all major car manufacturers are ready to roll out electric vehicles in large volumes very soon, including Ford (F), Toyota (TM), Tata (TTM), Honda (HMC), Kandi (KNDI), Nissan (OTCPK:NSANY), Fiat (FCAU), Volkswagen (VLKAY), Geely (OTCPK:GELYF), BMW (OTCPK:BMWYY), BYD (OTCPK:BYDDF), General Motors (GM), and Mitsubishi (OTCPK:MSBHY). Tesla (TSLA) is an exception because it began as an electrical vehicle manufacturer.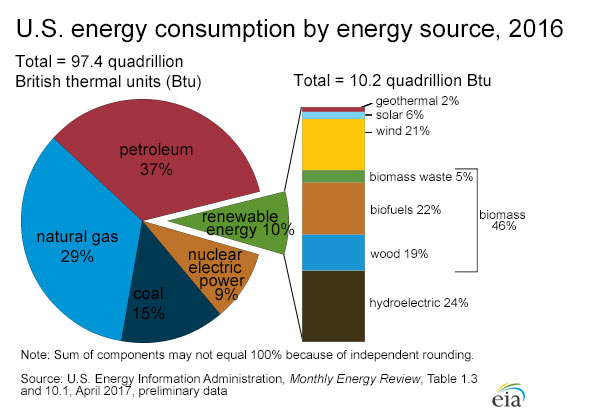 Gasoline used in cars, motorcycles, light trucks, and boats accounts for 55% of usage. With EVs at 0.84% market share, I don't see a threat to the fossil fuels market yet. As per Wired:
Your electric car doesn't need gas, but it still might get its energy from burning carbon. It depends on how your local grid generates electricity. 'If you use coal-fired power plants to produce the electricity, then all-electrics don't even look that much better than a traditional vehicle in terms of greenhouse gases,' says Virginia McConnell, an economist at the environmental research firm Resources for the Future.
Regarding the charging of electric vehicles, it is not 100% certain that we're going to use green charging stations. In Canada, fossil fuels account for 83% of the total energy supply by source. As I mentioned in a prior article, consumption of world liquid fluids has been constantly increasing year over year: "Global consumption of petroleum and other liquids for 2018 is expected to reach triple digits, up to 100.08 million barrels per day."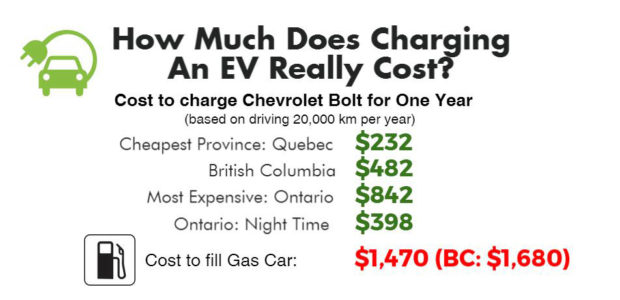 Source: Autotrader.ca
Now What?
As mentioned in a previous article (linked to above), I want to restate the fact that the gap between world liquid fuel supply and demand is projected to be very narrow, which means that oil prices should hold where they are now and/or rebound somewhat. I therefore feel that now is a good time to take a long position in the oil and gas sector.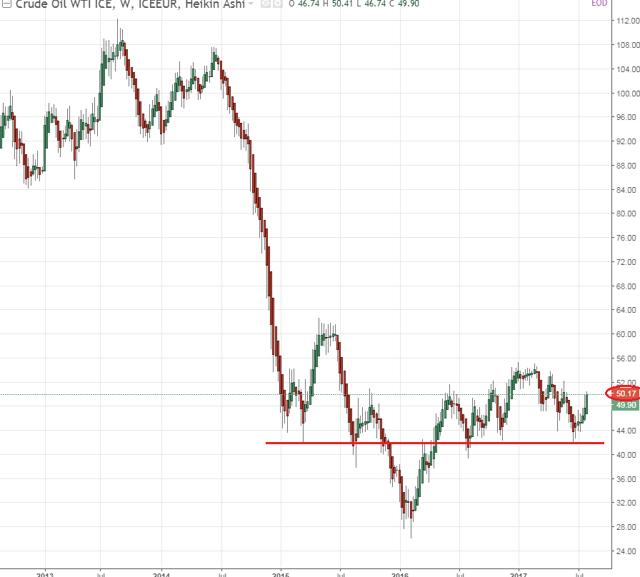 Source: Tradingview
Conclusion
Oil prices have bottomed out already and are in the recovery stages. Our takeaway is that EV rollouts are not yet a threat to oil prices, and EVs are not yet the solution to reducing fossil fuel consumption.
To read my previous articles, please click here.
Author's note: Get my articles as soon as they are published by clicking the big orange "Follow" button at the top of this page.
Editor's Note: This article discusses one or more securities that do not trade on a major U.S. exchange. Please be aware of the risks associated with these stocks.