(Editors' Note: This article is meant as an introduction for Wide Moat Profitable Growth, a new Marketplace service by Robinhood Strategy).
What are we all about?
Our investment philosophy is that over the long term, business performance will move in tandem with stock performance. As such, we seek businesses with a high return on invested capital, a sustainable competitive advantage, and strong free cash flow. The higher return a business earns on the capital invested into the business, the more cash that is generated. We love to research and find these great businesses and then articulate their value clearly and succinctly to our subscribers. We currently manage a model growth portfolio, and our subscribers will be able to access all holdings, receive a quarterly update versus our benchmark (the S&P 500), and will receive a live alert whenever we make a buy or sell in this portfolio.
What type of investor are we targeting?
Our service is geared towards growth oriented investors with a time horizon beyond 10 years. We consider our subscribers our partners and as such we seek those who share our simple philosophy of following the cash. In The Theory of Investment Value, by John Burr Williams, the basic premise is that "The value of any stock, bond, or business today is determined by the cash inflows and outflows - discounted at the appropriate interest rate - that can be expected to occur during the remaining life of the asset."

To those unfamiliar with our work, we have selected a few of our pitches along with the return since recommendation.
1) Exact Sciences - An Alpha Opportunity +117%
2) Baidu - Bet On Facts Not Fear +100%
3) Southwest Airlines - What's Not To LUV? +67%
4) WhiteWave Foods - Organic Growth In A Volatile Market +56%
5) CBOE Holdings - An Investment In Future Speculation +48%
Our goal is that subscribers will strongly consider following our growth recommendations if our selections also meet their investment criteria, investment goals, and risk tolerance. Currently we are managing an investment newsletter service as of January this year, and we plan to merge all of these holdings onto our Wide Moat Profitable Growth portfolio. These holdings will be available to all subscribers. Below is a snap shot of our top seven performers YTD.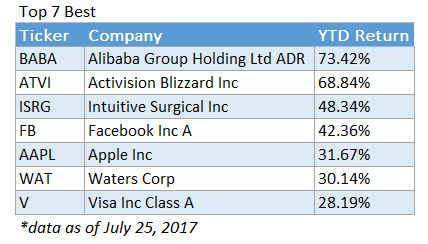 We don't research companies because it is our job; we research companies because we're an odd bunch of intellectually curious individuals who love what we do. Our performance this year is 26.5%, and we expect to continue to outperform the S&P 500 through our ideas offered to Wide Moat Profitable Growth subscribers.
Our worst performer which we have no intention to sell in the near term is Snap-On, Inc. (NYSE:SNA). Snap-On manufactures and sells tools, equipment, diagnostics, repair information, and systems solutions for repair centers and dealerships. It is the preferred brand by US auto technicians in multiple product categories including hand tools 69%, diagnostics 62%, power tools 42%, and tool storage 66% (per its investor presentation).
We believe its moat is widening based on an aging vehicle trend and having pricing power over competitors. This is also evidenced by the steady increase in return on invested capital (ROIC) above 2008 levels.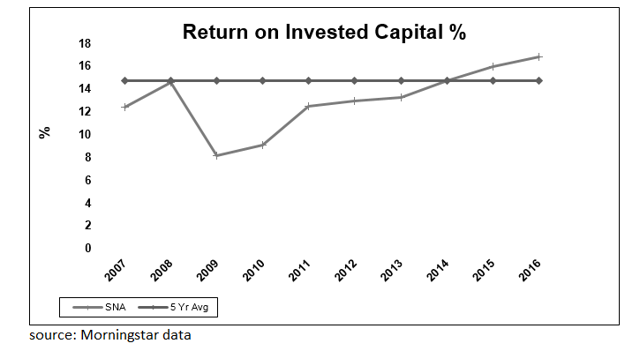 Another positive sign is the steady increase in operating margin which supports a lean business model with pricing power.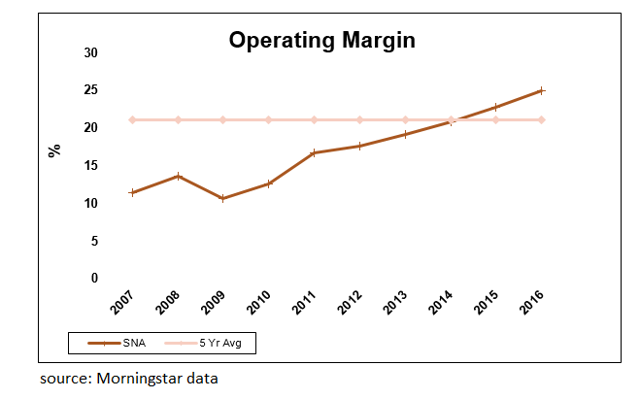 Furthermore, free cash flow is above its five-year average, which means the business does not have to investment incrementally with each unit of growth it achieves. Management expects mid-single-digit growth organically, but with more cash on hand we expect acquisitions to aid in boosting its market leading position and fuel further long-term growth.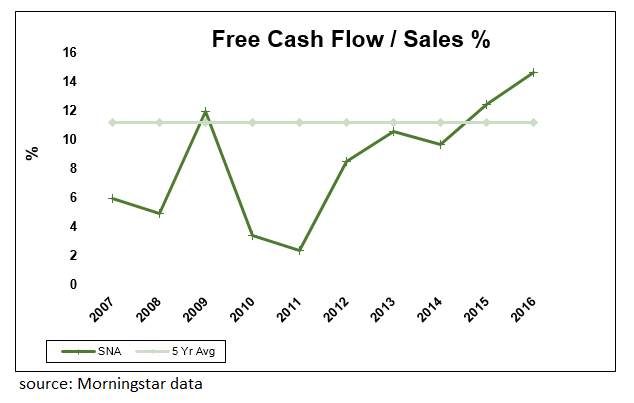 We have written about other holdings in our portfolio such as Nike (NKE), Pepsi (PEP), and Visa (V). Our subscribers will always get the first glance at our ideas and an update as to why we have bought or sold a position. In time, we hope that subscribers build trust in our ideas especially with full transparency to all holdings and a quarterly performance update. A subscription will also include a chat room to ask questions, share ideas, and gain valuable investing insights.
Right now, we are offering a 20% annual discount to our first 50 subscribers (annual membership cost of $350 compared to $440) through Labor Day, after which we promise we will not offer a discount lower than in the future. Additionally, 1% of the revenue derived from each subscription will go to support education in the Milwaukee area (specific foundations to be voted on at a later date). As members of the Milwaukee Investment Club, we want to support the community that we work and live in. Thank you for reading and following our ideas. We look forward to earning your business.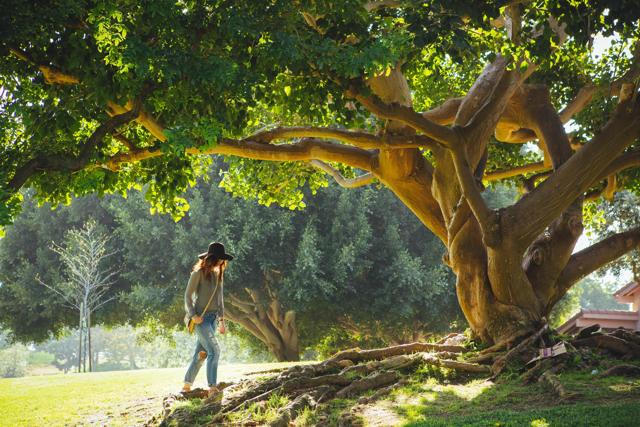 I never teach my pupils, I only provide the conditions in which they can learn. - Albert Einstein