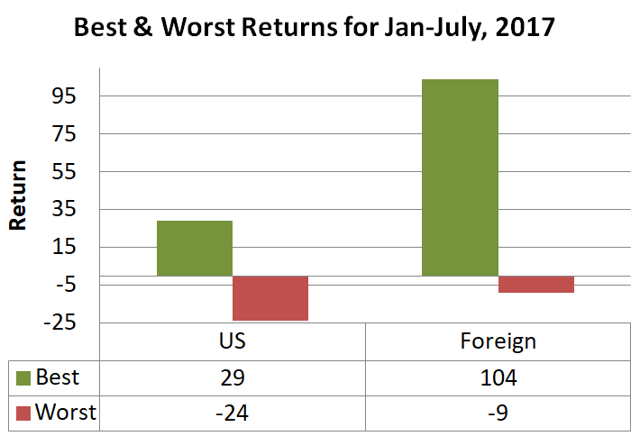 The following heat maps are for the year-to-date through July, 2017. The US stock market is up 11%, lagging foreign markets which are up 18%
U.S.

Foreign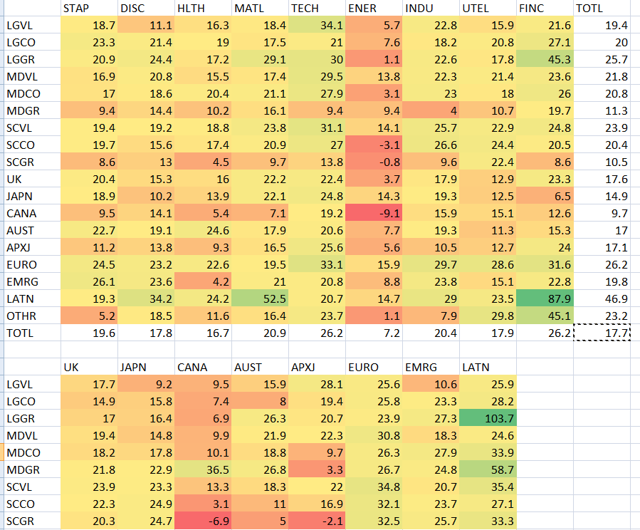 Disclosure: I/we have no positions in any stocks mentioned, and no plans to initiate any positions within the next 72 hours.
I wrote this article myself, and it expresses my own opinions. I am not receiving compensation for it. I have no business relationship with any company whose stock is mentioned in this article.