5 Benjamin Graham Articles You'd Be Crazy Not To Read
Summary
A lot of investors have a very one-dimensional understanding of Benjamin Graham.
While books like Security Analysis define how most investors think about Graham's investment philosophy, his thoughts on investing changed throughout his life.
These articles provide a different view of the man and how his philosophy of investing shifted throughout the years.
Are you sure you really know Ben Graham?
Most value investors have read the book Warren Buffett called the best value investing book ever written, "The Intelligent Investor". But, there's a lot more to Ben Graham than you probably realize. The evolution of a gifted man is rarely captured in two books, even if one, "Security Analysis," spans a number of volumes.
Over the course of my 15 years as a value investor I've read a lot on the Dean of Wall Street and have developed some insights that you should probably be aware of -- especially if you're still doing fundamental analysis on large cap stocks.
The culmination of thought and experience is captured in the first article below. The rest of the articles touch on core pieces of his philosophy and will greatly add to your ability to earn outsized returns. Enjoy!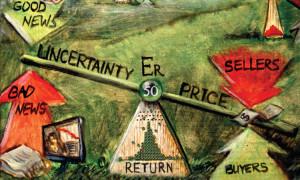 Is Security Analysis Dead? Why Ben Graham Eventually Embraced Efficient Markets
Think you know Benjamin Graham? There's more to the man than you realize. Graham remained an investor to just before his death in 1976, but his investment philosophy changed radically. In a talk given just before he passed away, Graham came out and rejected the type of security analysis he promoted during the '40s, '50s, and '60s. See what he advocated in its place. Click Here
Is Benjamin Graham Still Relevant in 2015?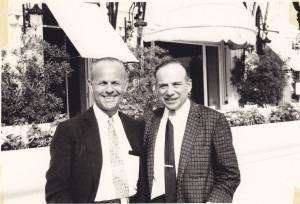 If Ben Graham shifted his investment philosophy from the one he originally crafted and promoted, what are the chances that any of Graham's philosophy is relevant still today? This article takes a critical common threads throughout Graham's life and assesses their value today. Read More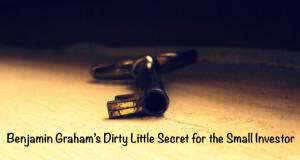 Benjamin Graham's Dirty Little Secret for the Small Investor
Isn't it ironic that many small private investors throw away their structural competitive advantage in order to follow professional investors? Successful small investors recognize the true advantage they have over the pros and leverage the outstanding niche value strategies that the pros can't touch. This article is a great way to get started. Read More
Stop Bleeding Money! 5 Books Benjamin Graham Says You Have To Read This Weekend
Benjamin Graham wasn't just a legendary investor, he was also a brilliant student of business, economics, history, and a range of arts & humanities subjects from Latin to philosophy. When it comes to your investing, there are critical books that you should read if you want the best chance of earning outstanding returns. Click Here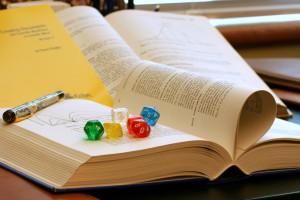 Does Benjamin Graham Think You're a Gambler?
A lot of people think that they are investing any time they are buying a stock or a bond. Other people only think they are investing if the stock is paying a dividend. Benjamin Graham, on the other hand, had very clear way to tell investing from gambling -- the need for safety of principal and a good chance of a decent profit. Make sure you're not being reckless with your savings. Click Here
Disclosure: I/we have no positions in any stocks mentioned, and no plans to initiate any positions within the next 72 hours. I wrote this article myself, and it expresses my own opinions. I am not receiving compensation for it. I have no business relationship with any company whose stock is mentioned in this article.