Alibaba (NYSE:BABA) once again showed great growth during the first quarter, and unlike its bigger rival Amazon (AMZN), Alibaba is growing very profitably. Shares have more upside due to the high growth and the okay valuation, I believe.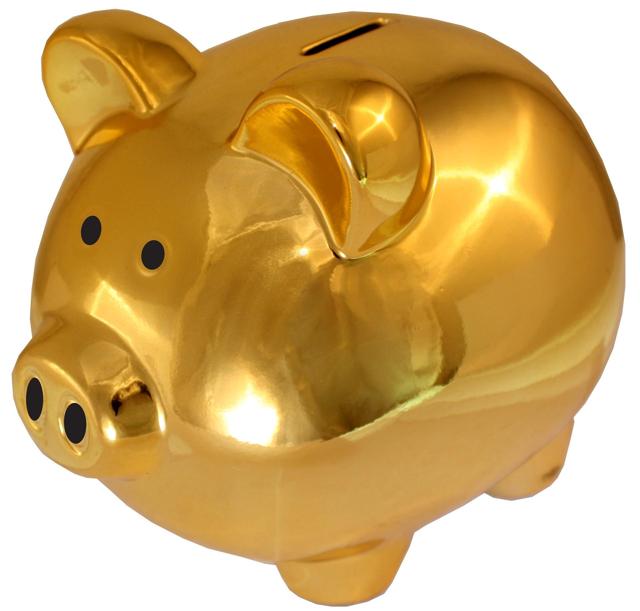 When Alibaba reports earnings, beats on the top as well as the bottom line are the expectation, and the company once again delivered with its first quarter results:

Alibaba's revenue grew by an astonishing 56% year over year, which was based on several growth drivers:
Core commerce revenues, which contribute the big majority of the company's revenues, grew by 58% year over year. This big revenue increase was based on higher customer counts, and at higher revenues per customer. Since growth has accelerated further from the previous quarter's level (where core commerce revenues were up 47%), it seems quite likely that growth will remain very strong in the foreseeable future. The big majority of those revenues is generated in China, but International revenues are growing by 140% (year over year) and are currently sitting at a $1.5 billion annual run rate. If Alibaba can keep the International growth rate that high, its International business will become a major contributor to the company's top line in a couple of quarters -- and since Alibaba's footprint in the International market is still quite small, the company has a lot of room to grow further internationally.
Another avenue for growth is Alibaba's cloud computing business, which grew its revenues by 96% year over year -- a very strong growth rate, although the base is smaller than the cloud computing sales of peers such as Amazon, Microsoft (MSFT) or IBM (IBM). With its very high growth rate Alibaba could nevertheless become a major player in cloud computing over the years, the business is already grossing well above a billion a year in sales.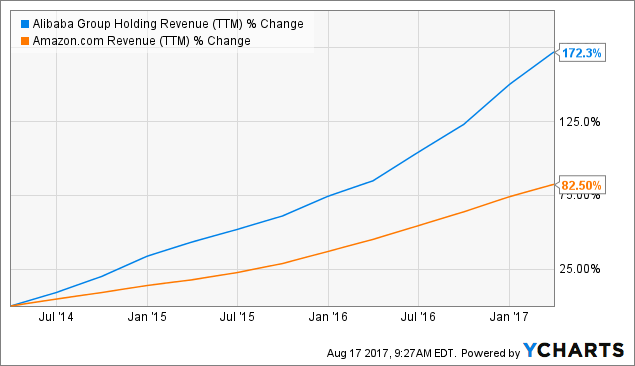 BABA Revenue (TTM) data by YCharts
Alibaba is active in the same industries as Amazon (cloud, online retail, digital entertainment), and has significantly higher growth rates in those areas. On the other hand Alibaba's total revenues are a lot smaller than Amazon's total revenues, which makes it even more surprising that Alibaba is so much more profitable: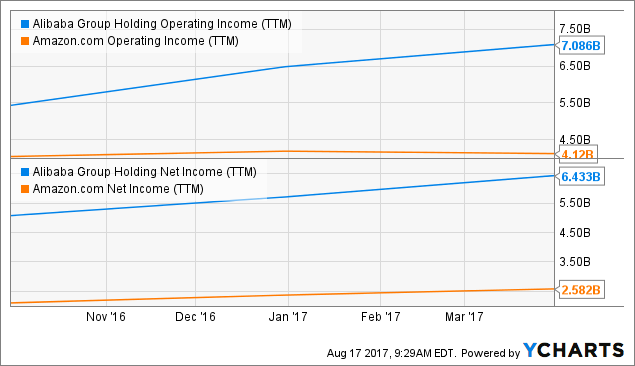 BABA Operating Income (TTM) data by YCharts
On a ttm basis Alibaba is earning roughly twice as much as Amazon, when we look at the most recent quarter only, we see that Alibaba earned $2.0 billion in net income, whereas Amazon only earned $200 million during the same period -- Alibaba's vastly superior profitability is quite striking.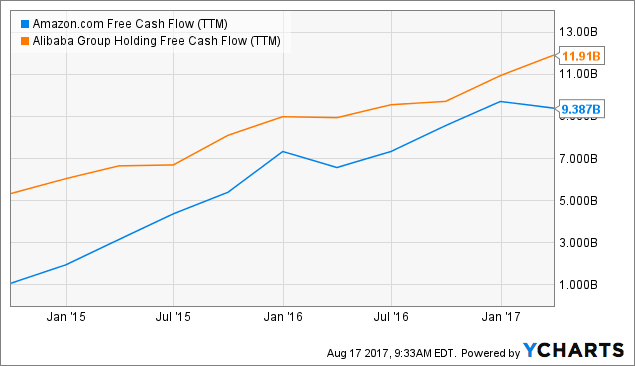 AMZN Free Cash Flow (TTM) data by YCharts
Since Alibaba is also generating significantly higher cash flows than Amazon, I am lead to believe that Alibaba is superior in most relevant metrics, which means it's quite surprising that Amazon is the company that is trading at a much higher valuation.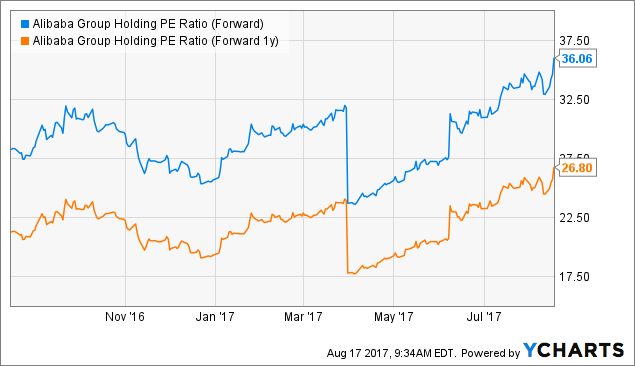 BABA PE Ratio (Forward) data by YCharts
Relative to the broad market Alibaba trades at a huge premium, but when we account for the company's immense growth, that seems justified -- a company that almost doubles its net earnings year over year (from an already high pace) deserves to trade at a high valuation. At 27 times next year's earnings Alibaba does not look cheap, but that valuation could be justified for long term focused investors. If Alibaba can grow at a strong pace for a couple of years from now, capital appreciation seems very likely going forward -- Alibaba was a much better buy below $100 per share at the beginning of the year for sure, though.
Takeaway
Alibaba is doing many things right: The company's user count, sales, earnings and cash flows are all growing at strong paces, and the company is showing very high growth rates in key areas such as cloud computing or International retail.
Since shares are not trading at a very high valuation, I believe that Alibaba still has merit as a long term investment for investors seeking capital appreciation.
Author's note: If you enjoyed this article and would like to read more from me, you can hit the "Follow" button to get informed about new articles. I am always glad to see new followers!