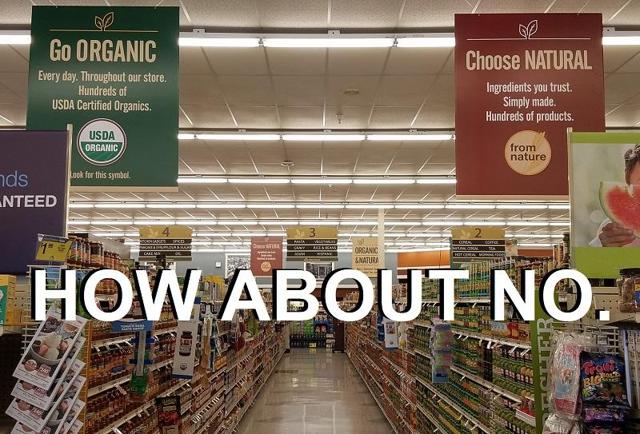 When I was a young boy,
Processed foods were different. The things that used to get people to buy your product were 97% based on advertising, 1% based on the quality of the food. The remaining 2% or less was chemicals, what we affectionately think of now as "Our imagination" at play when we ate. It may well be the case that everything was artificially flavored, but we didn't care because it was delicious.
Times have changed. "Delicious" as a label for food has taken the back seat to assurances that your junk food contains only 100% natural junk. The information super trainwreck has now made it possible for everyone under the sun to have a voice. As you are well aware, this has lead to a massive increase in fake news, misinformation, and political biases masquerading as facts.
But there's a funny thing about lies. Someone knows the truth.
One of my past articles highlighted the rising trend of false information, and helped bring a widely mistrusted business, Monsanto (MON), out of the shadows to become more accepted. I wanted to let investors know that there was some great upside potential if they were willing to see what the financial numbers were showing, instead of listening to noise.
That article is here: "Fake News You Can Use".
A little more than a year later, Bayer, A.G. (BAYRY) stepped in to buy the Monsanto company, solidifying a relationship that they have had together since the 1960s. I went in big and I hope you did as well, but your opportunity to acquire shares cheaply is gone now. However, there are other companies out there making great products whose reputations have been unfairly trashed. I'll be telling you more about them in just a little bit.
Before that though, an update on the state of fake news:
Some exciting things have been happening with regards to the progress of science, genetic modification, and the role that these things play in food safety.

Assault on ice cream:
The first is about Ben & Jerry's, the gourmet ice cream company that was well known for being outspoken against genetic modification and lobbied for mandatory GMO labeling on food, has been hit by the very same organic groups that they have supported over the years.
Unilever Corporation (UL) owns Ben & Jerry's. The New York Times ran a controversial story about the Organic Consumer Association finding trace amounts of the herbicide Glyphosate in nine out of ten flavors tested. I say the story is controversial because:
The quantities claimed to have been found are way below what could be considered harmful amounts. The article even states that an adult would have to consume 290,000 servings of ice cream to hit the level considered harmful by the EPA.
The amounts are so tiny, and the sample size so small (two samples maximum per flavor), that it is unlikely that any device could reliably measure the results.
Stephan Neidenbach at Medium offers a much more compelling rationale for why the OCA went after Ben & Jerry's: Extortion for refusing to pay extra to use organic milk. For all of that extra cost, we are now seeing just how powerful "big organic" has become. There are huge profits to be made in selling products based on fear. For now, the brand is keeping quiet.
You might have been able to get away with this 2 years ago, but..
As I mentioned before, when you're lying, someone knows. And it's common that they want other people to know too. In response to the activism of anti-GMO and vaccine sites on Facebook (FB), a new kind of anti-activism has come to exist.
"We Love GMOs and Vaccines", an activist page followed by more than 125,000 people began uniting those who know better about the (non) dangers of genetic modification, vaccines, and chemicals. Or at least people who were interested in questioning things instead of accepting them.
I've followed the group for a while now, but the tone has changed recently. It used to be that most of what was posted were scientific articles about product safety, but now they have taken to directing the public to expose how corporations are riding a wave of consumer foolishness.
That brings us to our second example:
Hershey (HSY) Recently announced a reformulation of their classic chocolate syrup called "Simply 5". The product is proudly labeled as being Non-GMO. It's as though "Non-GMO" has become the new "Fat Free". Everyone knows that the phrase is meaningless, but food corporations were falling over themselves to attach these labels to food before the public realized it was just a way to charge more money.
Yes, the phrase "Non-GMO" is meaningless. There is no such thing as GMO sugar, it's not an organism. There is no DNA in sugar, so there are no genes. There is also no GMO chocolate, or milk for that matter. It was just another corporation hoping to cash in on a trend that is passing like every other.
"We Love GMOs and Vaccines" linked directly to the product announcement video on Facebook. Their followers were merciless: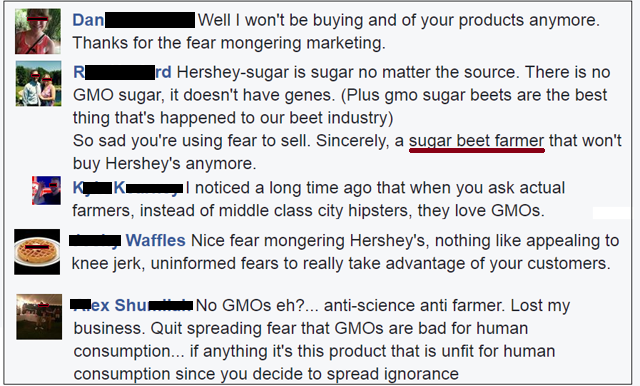 I have partially obscured their identities for privacy sake.
It made a difference: As of this writing, the video post has about 35,000 views, and 140 shares. The "Like" to "Angry" ratio is less than 3 to 1.
On most of Hershey's other recent videos, angry votes are essentially non-existent and the videos were seen and shared far more often. It wasn't just the anti-activists participating in the discussion; long time customers who have tried the new formula say that they were not impressed.
If any company stands to benefit from GMOs, it's Hershey.
Cocoa butter, the key ingredient in chocolate, is becoming increasingly more expensive because the plants are only grown in a small number of locations, mainly on the African coast and in South America. The trees require specific weather conditions that only exist there, and the beans are labor-intensive to harvest. In spite of this, the farmers there steadfastly refuse to allow their crops to be genetically modified.
GM cacao has the potential to make those trees easier to grow, more disease resistant, and require less of the natural resources in their region. It would also lower costs for consumers. IBM (IBM) has already mapped out cacao genes, the heavy lifting is complete. However, rather than spend money on the research to explore the possibilities of the science, Hershey has spent their time lobbying to get the legal definition of chocolate changed so that they could use less of this expensive ingredient.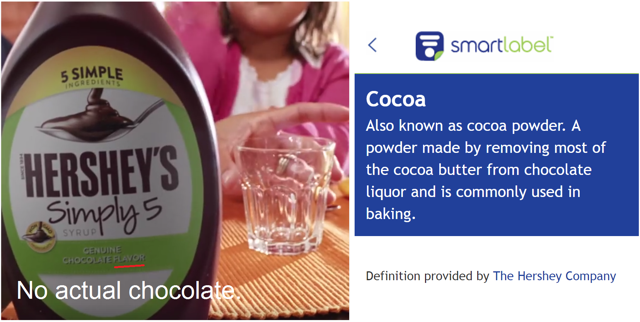 That is not the kind of company that Milton Hershey started.
When he started the company all the way back in 1894, Milton wanted everyone to be able to enjoy the taste of chocolate, which had theretofore been too expensive. Simply 5 is not just a reformulation of a popular product; it's a step further towards alienating their loyal customers. There is no need for them to do that.
IBM estimates that they could increase cacao output by 500% over the next decade by using gene selection techniques. As strong as Hershey's earnings and dividend growth have been in the past, I cannot recommend the purchase of their shares until they are more honest about the future trouble in store for Cacao growers, and what they can do to maintain their quality standards instead of diluting them away.
Numerous other companies are also trying to milk the trend: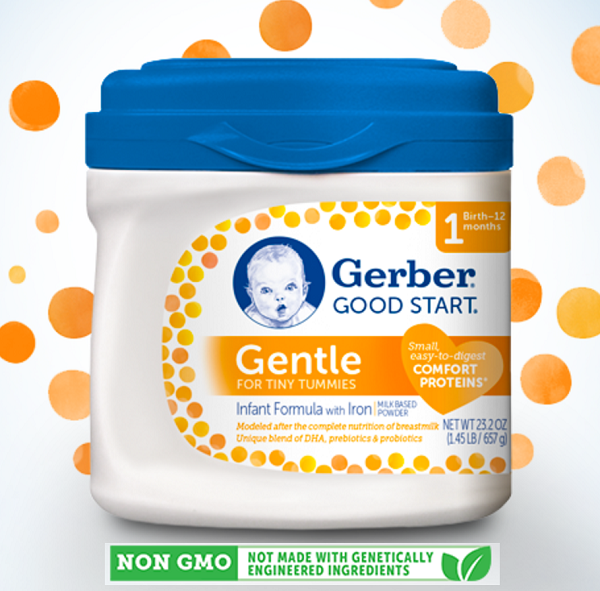 Nestle (OTCPK:NSRGY) hasn't got a new clean eating version of their chocolate Quik powder yet, but they have gone out of their way to let you know that the Gerber brand of baby foods and formula is GMO-Free. They, like Hershey, say that the availability of Non-GMO products gives choices to the consumer.
However, back in 2014 they didn't have a problem with GMOs: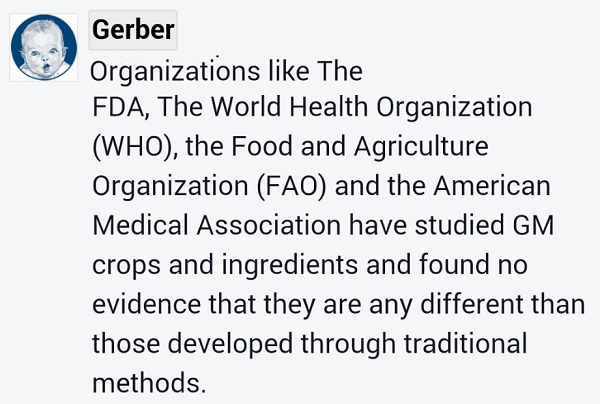 This statement is still listed on their official website. Selling this benefit as a freedom of choice is absurd, since they were always making formulas from "non-GMO ingredients". Nestle does not strictly define where in the processing of an ingredient it can be considered non-GMO, but apparently does not consider milk from cows fed GM crops to be a genetically modified ingredient.
By that logic, we might as well assume that the corn starch in their formulas could be from GM corn, but after refining has had that history pardoned. Regardless, Nestle is keeping the bridge to science intact should they decide they need to go back across it to keep costs in check.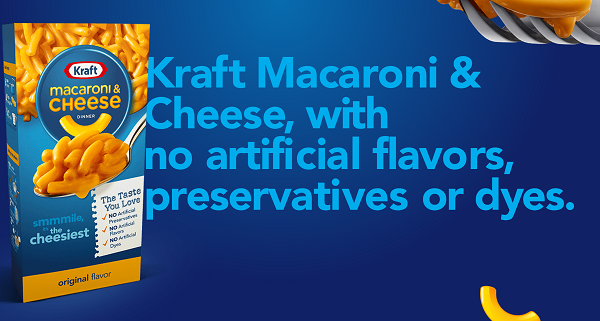 Wild Macaroni grows just like this on the vine.
Kraft-Heinz (KHC) now sells organic versions of their famous 57 Ketchup and mustard, but are being criticized over their Macaroni and Cheese dinners for chemicals used in the packaging, of all places.
I'm frankly surprised that less people complain about the day-glow orange color of the powdered cheese, but it seems that they can make that happen with things like Turmeric instead. Also, there is no actual cheese in there, it's more like cheese flavored protein powder.
There are plenty of other examples of this happening at the grocery store, from chewing gum to breakfast cereal, it seems like every company wants to make sure that you believe their products are better than they actually are. I don't hate these companies for wanting to make money, but the hypocrisy of what they're doing wrecks the integrity of the brands.
The everything store wants to bring all of this together.
Naturally, the largest player in organic that comes to mind is Amazon (AMZN), who recently moved to purchase Whole Foods Market (WFM). The timing on this to me was an odd choice, as Whole Foods had seen half a dozen quarters of losses leading up to the purchase. Amazon will be taking on $16 billion worth of new debt in order to finance the deal.
My guess is that Amazon sees synergies in the deal, and believes that they can increase sales of organic products and at the same time lower the cost of shopping for them, which was a frequent complaint from Whole Foods customers. Naturally, Amazon is banking that the drop in demand for organic food has to be based on price alone, and not a shift in consumer knowledge.
That's pretty dangerous for Amazon.
Considering that they are at a point where they have not been able to grow their profits. The company continues to see increases in overall sales revenue, but costs also continued to march forward, while net income has stopped advancing. Increasing competition from Walmart (WMT) and Target (TGT) on the mail order side could put a cap on just how large Amazon could conceivably ever get.
Adding operating costs with new debt are not likely to change this problem. If the public decides that the perceived benefits of organic are not worth the increase in their cost, Whole Foods will have to completely revamp their image. Amazon CEO Jeff Bezos may have become the world's richest person for part of the day on July 27th, but the likeliness of investors following in his footsteps is becoming less every day.
I have covered Amazon in the past, and I rate them a sell. Please see this article for more about the company's mounting challenges: Stop Buying Amazon's Magic Beans.
Now, onto those companies I mentioned that make great products.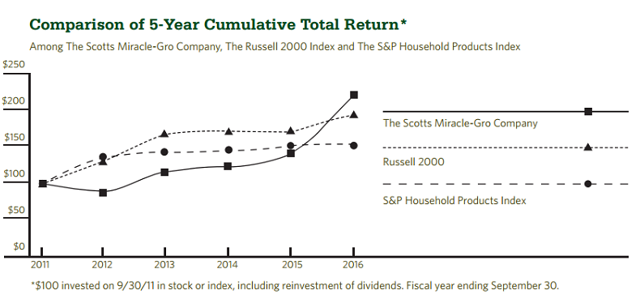 The first one is almost as notorious as Monsanto. As a matter of fact, The Scotts Miracle-Gro Company (SMG) has an agreement to distribute RoundUp brand Glyphosate in North America and most of Europe.
I have a small garden of New Mexico "Big Jim" Chiles in my back yard, and use Miracle-Gro. Bring that up in any gardening forum, and you are certain to have a host of people telling you that the product burns plant roots, is full of salt, and contains chemicals that leech into the ground water supply. They will tell you that organic solutions like Fish Emulsion are far better.
Those statements aren't true though.
Fish Emulsion contains many of the exact same chemicals found in Miracle-Gro. You can burn your plant roots with both products when you don't mix them properly. It hasn't been proven to grow any better that Miracle-Gro, and emulsion costs nearly 30 times more on a per-ounce basis.
Ortho, the #1 pest control brand is also made by Scott's. On that note, I can assure you that sprinkling cinnamon, coffee grounds, diatomaceous earth, or virtually any other thing in your pantry is not going to be as effective as their Bug-B-Gone for making bugs not eat your plants.
Organic growing methods are pervasive in home gardening. I suspect this is mainly due to the chemicals used industrially being dangerous to handle, or difficult to obtain for the home gamer.
The growth of the company shows that there are happy customers though.
Scott's is on track to see another good year end, with solid numbers in the first three quarters so far. This follows earnings that doubled in 2016 over the previous year, and good earnings and dividend growth year over year since 2012.
I think there is a very good chance that Scott's will be acquired by another company down the road. Home Depot (HD) gives a lot of shelf space to the Miracle-Gro and Ortho brands, and getting the exclusive rights to sell both could be extremely disruptive to business at Lowes (LOW). Or vice-versa. And since RoundUp distribution comes packaged with the deal, I could see a move like this worth spending a large amount of cash to accomplish.
However, if such a deal never came to life, Scott's is an attractive value at just over 20x trailing earnings, and with a dividend yield of 2.2%. As misinformation from organic growers about the company continues to be disassembled, Scott's will gain even more customers. I rate Scotts a buy.
Here's another: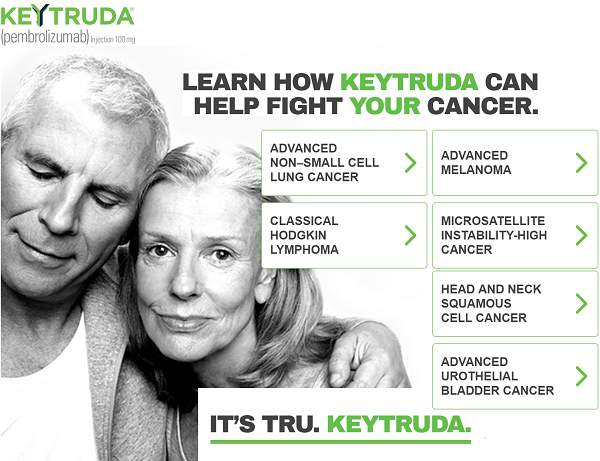 Genetic Modification just produced a cure for cancer.
Years ago, I heard the shocking revelation that biological medicines were being developed using hamster guts. It's sort of true, they're using proteins made by the synthetic growth of genetically modified Chinese Hamster ovaries to grow human antibodies to disease. That sounds pretty cool but also really gross. Well it turns out that you can make drugs to treat cancer this way.
Merck & Company (MRK) makes just such a drug. They put a new class of cancer medicine called Keytruda onto the market last month; a "Programmed Cell Death (PD-1) inhibitor" which attacks a specific type of cancer mutation. The drug has shown the ability to stop or in several test cases, completely destroy multiple kinds of tumors that had previously been considered life-ending.
The drug is so effective that the FDA moved to immediately approve it. While only 4% of cancer patients currently have the specific mutation that Keytruda works on, the knowledge gained developing it is considered a major breakthrough that their scientists believe will lead to developing new cancer drugs that can stop every kind.
The therapy was expensive to develop, and currently costs up to $150,000 a year to get it. Right now though, only Merck has it. Merck's stock price multiple seems a little high at 40x trailing earnings, but we are chasing a few years of declining net income. Keytruda and the drugs now in the PD-1 pipeline could be a major catalyst to a return to growth. The 3% dividend yield will pad you with some extra safety. I rate Merck a buy.
One last hook before I go.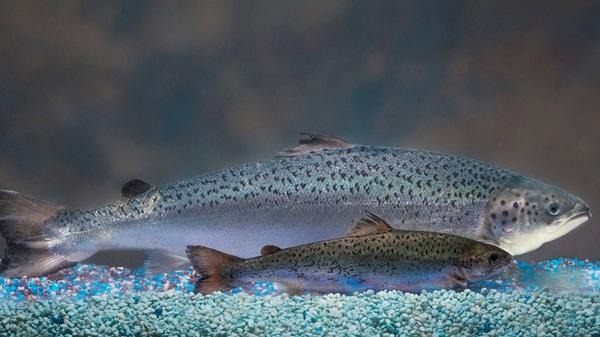 On August 4th, AquaBounty (AQB) announced that they have started selling genetically modified Salmon, and have moved 5 tons of fillets in Canada. It is extremely rare that I recommend new companies, but this salmon grows 4 times faster than non-modified fish, and is reported to be every bit as good.
The stock is going to be speculative due to the intensive costs that will need to be recovered from setting up shop. AquaBounty has been working to bring GMO salmon to market for 25 years, but the operation is still small. The approval is in place by the FDA to sell the fish here, but they cannot be grown here.
Should AquaBounty have success in growing, then it is likely that they will start to expand into other species. Japan is starting to see the stocks of giant tuna running thin, so that's a possibility, but I'm thinking that creating GMO Sturgeon for caviar is the way to go. It currently takes upwards of 10 years for a Beluga Sturgeon to be mature enough to get quality caviar.
Cutting that down to 2-3 years would be disruptive to that entire industry, lining the company's pockets with cash, and also bring costs of caviar down too. That's a double bonus if you like caviar. I'm going to go ahead and say that AquaBounty is a long term buy and hold, just be willing to stomach what could end up being a whole lot of volatility.
In Closing:
The companies I mentioned here, sooner or later, they're all going to get it. The consumer talks with their wallet, and most of them will eventually realize that organic is just another health fad buzzword. The companies that haven't become entrenched in organic branding can get a leg up on that future.
Thanks for reading! Become a follower.
I have an article I'm working on right now that's taking a hard look at managing costs in a highly competitive industry that's got one of the most polarized customer bases of any. One of the participants looks undervalued, and they might just be able to get back on top of the sector that they used to be king of. Become a follower and you'll be one of the first to see it.
Disclosure: I am/we are long MON, AQB, KHC, SMG.
I wrote this article myself, and it expresses my own opinions. I am not receiving compensation for it (other than from Seeking Alpha). I have no business relationship with any company whose stock is mentioned in this article.
Editor's Note: This article covers one or more stocks trading at less than $1 per share and/or with less than a $100 million market cap. Please be aware of the risks associated with these stocks.