The overall stock market initially surged last week when hopes for a diplomatic solution to the North Korea crisis became suddenly more plausible. Chairman of the Joint Chiefs of Staff, General Joe Dunford, landed at South Korea's Osan Air Force Base last week and said,
As a military leader, I have to make sure that the president does have viable military options in the event that the diplomatic and economic pressurization campaign fails.
General Dunford added, "We are mindful of the consequences of executing those options, and that makes us have more of a sense of urgency." In response, North Korean dictator Kim Jong Un pulled back from his bellicose threats, declaring that Guam was no longer a target.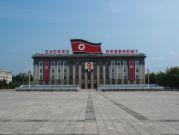 With the immediate threat of nuclear Armageddon fading fast, the stock market revived on the mostly positive economic news. The 10-year Treasury bond fell below 2.2% last week and that brings out all the bargain hunters for dividend growth stocks. In fact, any time the 10-year Treasury gets close to the S&P 500's dividend yield (currently 1.95%), it is a screaming buy signal for stocks over bonds.
President Trump continues to be a distraction after he disbanded two of his business advisory councils and outraged many Americans after his remarks following the mob violence in Charlottesville, Virginia. Since President Trump stubbornly blamed both sides equally, multiple CEOs resigned from the business councils, as they did not want to appear to be affiliated with President Trump in the wake of relentless media criticism. The fact that Vice President Mike Pence ended his South American trip early to return to Washington D.C. on Wednesday was a clear sign that a growing political crisis may ultimately undermine the Trump Administration's pro-business agenda. Although President Trump is under relentless media criticism, I suspect that Wall Street will not be overly worried unless raising the federal deficit ceiling in September becomes difficult due to the seemingly endless partisanship and infighting in Washington D.C.
The global engine of growth continues to be the greatest story seldom told. With all our focus on overseas hot spots and dissent at home, the global economy continues to soar, especially in Asia.
For example, Japan's GDP grew at a 4% annual pace in the second quarter, which is truly amazing for a nation with an aging population and a long history (since 1990) of slow growth. The 4.0% GDP figure was well above economists' consensus estimate of 2.5%. Furthermore, Japanese business spending on new equipment and capital expenditures grew at a robust 9.9% annualized pace. This amazing GDP growth has ignited a whiff of inflation in Japan, with prices rising at a 0.4% annual pace. This is raising the prospects for higher interest rates and a lower level of quantitative easing by the Bank of Japan.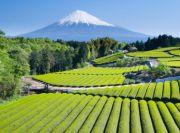 According to the Economist's weekly scorecard, several Asian economies are growing by 4% or more: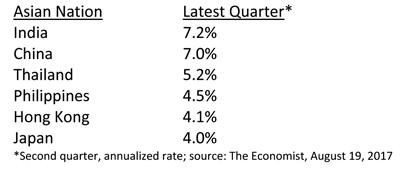 This robust growth is not just limited to Japan and the rest of Asia. The euro-zone is growing at a healthy 2.5% rate, well above its historic average. Most Latin America economies (with the notable exception of troubled Venezuela) are growing 3% or more, and the latest U.S. GDP growth rate is a 2.6% annual rate.
Outlook for Third-Quarter U.S. GDP Improves
With statistics now coming in for July, it looks like the U.S. third-quarter GDP growth will improve. Last Tuesday, the Commerce Department announced that U.S. retail sales in July soared 0.6%, the highest level in seven months and significantly higher than economists' consensus estimate of 0.4%. In addition, June's retail sales were revised up substantially to a 0.3% increase from initial reports of a -0.2% decline. Due to June's substantial 0.5% upward revision, economists will upgrade second-quarter GDP estimates.
As I have suspected, the primary reason for this upward revision is that the Commerce Department was underestimating consumer spending by not properly measuring the growing influence of on-line sales. In fact, the catalyst behind July's robust retail sales was a 1.3% increase in on-line sales (thanks largely to Amazon's (NASDAQ:AMZN) Prime Day), plus a 1.2% increase at auto dealers and home improvement/garden stores. In the past 12 months, retail sales have risen by a healthy 4.2%, so GDP may reach Trump's desired 3% rate.
Speaking of the Trump Administration's economic goals, the goal of being truly energy independent is getting much closer. This will help narrow the trade deficit further, resulting in sustainable GDP growth much closer to a 3% annual pace. The Energy Information Administration (EIA) raised its forecast for Permian basin crude oil output by 64,000 barrels a day in September to a record output of 2.6 million barrels per day.
This incremental shale crude oil production is largely responsible for the crude oil glut in the U.S. and lower prices at the pump. I should add that the EIA reported on Wednesday that overall U.S. crude oil production rose by 79,000 barrels a day to 9.5 million a day, the highest level since mid-2015.
Other great news emerged on Thursday, when the Conference Board announced that its leading economic index (LEI) rose 0.3% in July following an explosive 0.6% rise in June. Meanwhile, the Fed reported that industrial production rose 0.2% in July, slightly below economists' consensus estimate of 0.3%. In the past year, industrial production has risen 2.2% and is expected to continue to steadily rise this quarter.
As the second-quarter earnings announcement season winds down, the S&P 500's earnings are up 12.1% and sales are averaging a 5.6% annual gain. For the third quarter, the S&P 500's earnings are forecasted to grow at a 6.8% annual pace. Since GDP growth is accelerating in the third quarter, do not be surprised if there are some positive upward analyst revisions and some big earnings surprises in the third quarter.
Disclosure: *Navellier may hold securities in one or more investment strategies offered to its clients.
Disclaimer: Please click here for important disclosures located in the "About" section of the Navellier & Associates profile that accompany this article.