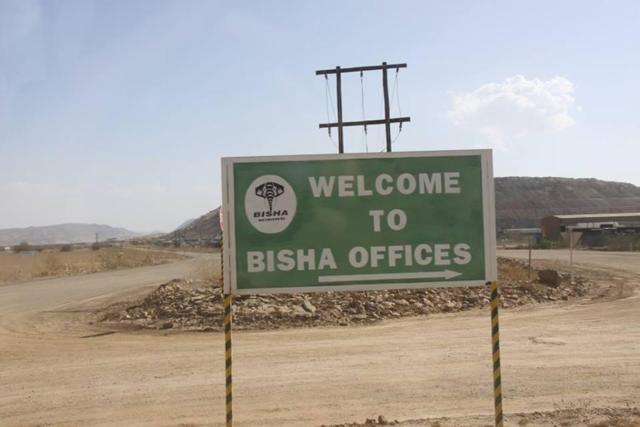 Resource Sector Digest.
(Vol. 102 - August 8, 2017)
Brought to you by Itinerant and The Investment Doctor.
In this edition we shall:
set the scene,
highlight actionable ideas,
comment on news releases and
link to relevant articles.
Setting The Scene
Nevsun Resources (NYSEMKT:NSU-OLD) stunned markets a couple of weeks ago with a radical change in strategy. The new mine plan for Bisha in Eritrea included the shelving of plans for underground operations at the Bisha and Harena and curtailed open pit mining at Bisha. Only four years of mine life were left in this once proud operation when the dust settled. The company is shifting focus to Timok and plans to have this mine in Serbia up and running when Bisha will close its gates in 2021.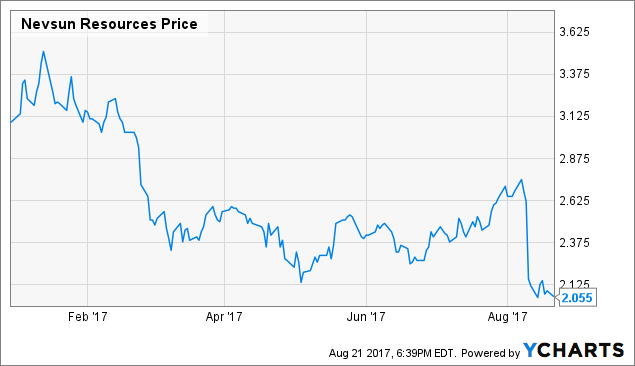 NSU
data by
YCharts
Markets (including this humble scribe) were clearly surprised by this move, although in hindsight the writing had been on the wall for some time. Primary ore metallurgy at Bisha had been causing trouble all year and apparently these issues could only be partially resolved.
As a result, the primary ore at this mine has turned out less valuable than originally assumed, prompting the new CEO Mr. Peter Kukielski to clean this slate; his tenure will be defined by the fate of the Timok project, rather than the Bisha mine. Bisha has been demoted to second fiddle in Nevsun's portfolio, good enough to fund a good portion of mine development at Timok but no longer the company focus it used to be.
The technicalities of this decision are documented in the latest technical report on Bisha, and the plans for Timok will be made public in an updated PEA this autumn followed by a PFS early next year. The earnings call also provided some insights into the company's new direction, all of which was discussed on the Itinerant Musings chat board.

One particular comment made by Mr. Kukielski received some puzzled comments from subscribers, but garnered practically no attention at all in the lengthy Q&A session that followed the call:
"Moving forward, my vision is clear, to build a strong, multi-mine mid-tier mining company that delivers long-term value for all stakeholders."
With Bisha entering a twilight phase, and Timok still under development for at least four more years surely this vision would have to include M&A, but with the share price at 7-year lows and all the available cash needed for the Timok build-out one wonders how a corporate move towards mid-tier status could be financed.
Realistically, one would have to view the new Nevsun first and foremost as an acquisition target, rather than an acquirer at this stage. And of course, in this context, one cannot help remembering Lundin Mining's (OTCPK:LUNMF) effort to purchase a stake in the Timok project just over a year ago which was ultimately topped by Nevsun Resources. At the time, Lundin Mining offered $262.5M for a 75% interest in the Upper Timok zone plus a 21% stake in the Lower Zone.
Scaling this offer up for the Timok project as it has ultimately ended up in Nevsun's portfolio, this original offer would amount to roughly $350M. Noting that Mr. Market has reduced Nevsun's enterprise value to just $443M one cannot help but speculate whether Lundin Mining is having a second look. And by the same token, we hear from some trusted sources that First Quantum Minerals (OTCPK:FQVLF) has been poking around the Bor area in Serbia, which is also home to the Timok project, and that's yet another mid-tier miner ready for a development project and known for its aggressive manners when it comes to M&A.
Plenty of speculation already, but none of it pertaining to the stated vision of the new CEO we readily admit. However, after a bit of mulling, here is another scenario - purely speculative of course - but this time it fits Mr. Kukielski's bill. Dundee Precious Metals (OTCPK:DPMLF) operates a gold mine across the border in Bulgaria, and owns some large exploration properties adjacent to Nevsun's Timok project.
In fact, these exploration properties fit Nevsun's like a perfect puzzle, and the combination of the two holdings would spell dominance of the whole district. And not only that. There is quite a bit of arsenic present in the ore that will be mined from a future Timok mine, and only very few smelters accept concentrates with high arsenic content. Dundee's Tsumeb smelter in Namibia is one of them.
There are other aspects adding to the attraction of a combination between Nevsun and Dundee, but we shall stop our speculation at this point, and will make sure to boast should it ever materialize.
Actionable Ideas
Plenty of morsels to be found in the Golden Marketplace Roundtable edition organized by the good people of Seeking Alpha.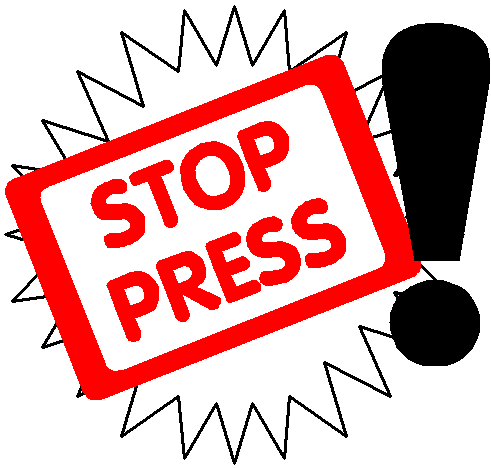 News Release of the Week
News release of the week goes to Regulus Resources (TSX ticker REG.V) for hitting 184m with 1.54 % Copper, 1.05 g/t Gold and 11.9 g/t Silver in its first drill hole at the Antakori Project, Peru. Kudos to Rude Otto who had called this company correctly.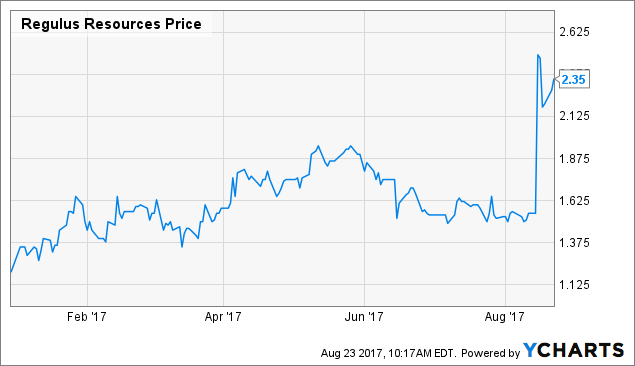 REG
data by
YCharts
Drill Result Summary

Wheelings And Dealings
Maverix Metals (OTC:MACIF) has closed the previously announced financing consisting of a $20M senior secured loan facility, plus a C$9.9M placement. With C$44M liquidity this up-and-coming streaming company will be on the prowl again shortly.
Colorado Resources (OTCPK:CLASF) has completed the purchase of the KSP project in the Golden Triangle of BC from Seabridge Gold (SA) for C$3M in cash and shares, plus a 2% NSR. The transaction makes Colorado Resources the largest landholder in the prolific Eskay Creek catchment which also hosts Barrick Gold's (ABX) Eskay Creek mine, allegedly the world's highest grade gold mine until its closure in 2008.
GT Gold's (OTC:GTGDF) Tatogga project is also nearby where the junior has struck 13.03g/t over 10.67m among other equally impressive intercepts not long ago. These results were quickly followed by a C$5.75M placement which closed last week.
Balmoral Resources (OTCQX:BALMF) has increased its latest placement to raise C$7M from flow-through shares. The proceeds will be put into the ground at the company's Detour Gold Trend Project in Quebec.
Other News
Algold (OTC:ALGDF) has received a 30-year mining license for the Tijirit gold project in Mauretania, not far from Kinross Gold's (KGC) Tasiast mine. The junior picked up the Tijirit properties for a song and perhaps a brief dance from Gryphon Resources just before the latter was bought out by Teranga Gold (OTCPK:TGCDF). We have been wondering ever since who got better value here, and judging from Teranga's trouble at Banfora Algold seems to be coming out on top.
Novo Resources (OTCQX:NSRPF) followed up its YouTube shenanigans (link, link) by signing an earn-in agreement with neighbors Artemis Resources (OTC:ARTTF).
IDM Mining (OTCQB:IDMMF) has received comments on the Red Mountain project Project Application and Environmental Impact Statement from the state and federal assessment offices. IDM is revising its applications accordingly while continuing a drill program to enhance the project economics.
Fission Uranium (OTCQX:FCUUF) reported results from a drill program designed for geotechnical, hydrological, and metallurgical testing to support a PFS for the Triple R uranium project at Patterson Lake in the Athabasca Basin in Canada.
Nemaska Lithium (OTCQX:NMKEF) issued an investor update from the Whabouchi mine and the associated Shawinigan plant. Bulk sampling was a success, producing 1,100t of spodumene concentrate for processing into lithum hydroxide samples to be shipped to potential customers. "The goal is to begin delivering samples to potential clients at the end of September" according to the news release.
Rye Patch Gold (OTCQX:RPMGF) announced the purchase of four more haul trucks for its fledgling Florida mine in Nevada. The news release states this addition will assist in filling excess capacity at the crusher, but we can't help and remember the following excerpt from the technical report.

And with this last snippet we bid our farewell, as always in great anticipation to see youse all next week, awake and healthy for the next issue of this newsletter.
And Before We Go...
The free two week trial for Itinerant Musings is still available for all comers leading up to the two-year anniversary of this newsletter. Why not drop by and check out this friendly and knowledgeable community of resource sector investors. Itinerant Musics offers exclusive access to our small and mid-cap ideas, a lively community, and regular commentary and outlook on metal prices.
In case you missed out on previous editions of this newsletter, simply click here, here or here to catch up.

Editor's Note: This article covers one or more microcap stocks. Please be aware of the risks associated with these stocks.