I have been attempting to convince of an expected early end to the mining doldrums of summer in two previous articles I have written. It appears that such a development, an early start to a precious metals bull run, may be commencing, and when the advantage of hindsight becomes available later, we may look at July as the start of the move. I also expounded on more of my strategy of what I want these articles to communicate and how I come about them if you would like to understand more clearly. I believe this next real up-leg will be one that dwarfs most others in the fullness of time and therefore have been aggressively positioning myself in leveraged precious metals miners accordingly.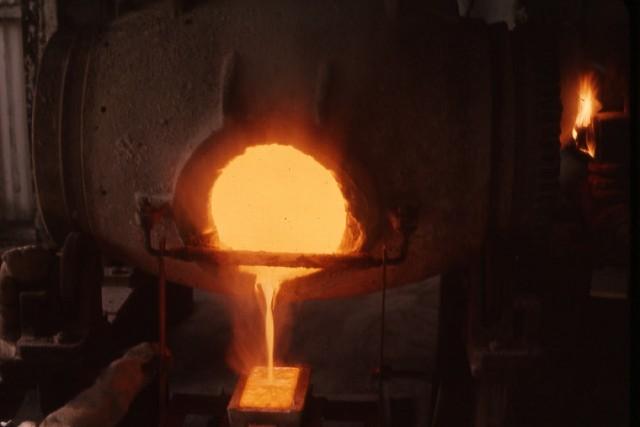 Picture source Pixabay
I try to share a wide variety of gold and silver companies to be considered but shying away from pure explorers, or the true majors of the industry. I want to focus on companies that will move significantly as soon as the metals take off. Explorers may not move until later in the price appreciation cycle, plus add unnecessary risk while true majors just do not have the leverage/undervaluation I am looking for. That said, most of my articles will continue to focus on midsize and small miners that are in or near production, and will be trying to find out of that group, the ones I think have the best qualities coupled with attractive pricing. Here are a few more that have condensed some important highlights of for your consideration.
Hecla Mining Company (HL)
Hecla mining is the oldest NYSE-listed precious metals mining company in existence. It is also the largest primary silver producer in the U.S. with four operating North American mines, plus a number of exploration properties and pre-development projects.
Hecla's best qualities, their quality assets, huge reserves and very long term mines that will be producing into the decades. The Lucky Friday mine has been in production for 75 years and counting!! They believe they have 3 of the top 15 mines in the world with the highest value ore, San Sebastian, Greens Creek being in the top ten and Lucky Friday mine making it into the top 15. They have invested for the near term improvement of their assets with new mining innovations including more battery operated vehicles which will reduce ventilation costs which are much higher when running the typical diesels. The new technologies will improve production and cash flow and should pay off quickly.
The biggest negative for me, the 395.44M shares outstanding. For some others, they do not like that it is a huge base metal miner although that is a big plus currently with base metals prices doing quite well. Another concern of mine, the have a sometimes rocky relationship with employees which has resulted in work stoppages in the past, and is currently in play as I write. This year, there is a huge decline in silver production, cash flow and cash on hand due to an ongoing mining strike at the Lucky Friday mine in Idaho which started back on March 13 and it appears both sides have their heels dug in with seemingly no end in sight.
They currently have close to the highest silver reserves in the history of the company so this affords a margin of safety compared to some other primary silver miners. 2017 will be similar production output to last year with AISC silver at around 12 dollars. Their production guidance is 17.2 silver ounces with 233000 gold, although this could be better if the strike was not in play.
They have great assets with gold, silver and base metal production. I would compare them to Coeur Mining (NYSE:CDE) which I wrote about in a different article. They are similar in many respects except for two things that make me like CDE better, the higher number of shares outstanding in Hecla, and that Coeur has more gold production than base metals to add to their metal production profile. I have other stocks like Americas Silver (USAS) that give me more of a silver with a base metal output and whose turnaround plan seems to finally be bearing fruit, although the market does not seem to realize this just yet.
There are some exciting forward looking things in the mix for Hecla. They acquired new transformational silver/copper properties in Montana that have simply huge potential for output once fully permitted and in production. This will not happen for 6 years or so from now, but once in operation, they will produce for 30 years or more. Each of these properties are individually equal to the rest of Hecla in reserves alone and fits the Hecla profile of long life quality projects securing a future into the foreseeable. I do not currently own shares in Hecla but have many times in the past as I like to trade it due to its liquidity and somewhat predictable share price performance.
South African Gold Mining summary
I would like to touch on the gold mining companies of South Africa. I have made quite a bit of money in the past on some of the old gold bug favorites like Harmony Gold (HMY), Goldfields (GFI), Caledonia Mining (NYSEMKT:CMCL) and the once darling of mining investors, (even Elton John wrote a song about it) Durban Deep. It is now known as DRD Gold (DRD) which has transformed itself into a tailings miner, a shadow of its former self, with all those operations still mired in South Africa.
Many South African miners are currently reinvesting for the future, which means desperately trying to get out of South Africa as fast as possible. Rumors are that AngloGold Ashanti (NYSE:AU) is quietly trying to divest all South African properties.
Goldfields as another example, now has its largest production coming out of Australia, but the majority of their reserves are in South Africa. They are probably one of the miners that will survive the new mining charter turmoil, but at what cost to them and the others is an unknown.
The South African government is trying to push a mining charter which is a form of affirmative action on steroids mandating black ownership of all mines to 30%. The charter was passed but the push back was severe and so hurtful to the industry so it has since been put on hold for the time being. I doubt the desire for the mandate will ever go away leaving an unknown factor to contend with that non South African miners simply do not have. I think there are better ways than a foolish mandate to share the wealth besides bankrupting the whole industry, and better places to put my hard earned capital so for me, exposure to South Africa puts you off my list of companies I want to own. If you own any them now, taking your loss may be a bitter pill to swallow but better than riding them all the way to zero.

Kinross Gold Corporation (KGC)
Founded in 1993, Kinross Gold is a senior gold mining company with a diverse portfolio of mines and projects in the United States, Brazil, Chile, Ghana, Mauritania, and Russia. Headquartered in Toronto, Canada, Kinross employs approximately 9,300 people worldwide. The Company is focused on delivering value through operational excellence, balance sheet strength, disciplined growth, and responsible mining.
Kinross has enjoyed a great track record of late having met or exceeding guidance for 5 consecutive years. In 2016, they generated 465 million in free cash flow and paid off over 200 million in debt last year. They still have around a billion in debt out there that I would like to see continually addressed.. Currently they are at a 4 billion market cap, are a near 3 million ounce producer, with 1.1 billion in cash.
2017 guidance is 2.7 to 2.9 million ounces with an AISC of 925 to 1025 dollars. Normal sustaining capex for them is around 400 million/year for the 9 mines, but this year they are planning a huge 900 million capex for new growth projects. One example of this is a plan to double production while lowering the AISC at the Tasiast open pit gold mine in Mauritania . They are also looking into a second phase of that update to Tasiast which would make that mine, currently at 200,000/year, to the phase 1 doubling to 400,000/year, and then doubling again with the phase 2 to 800,000 ounces gold per year and dropping costs all the way down to 660/ounce. They also want to double production at their newer property, the Bald Mountain heap leach mine next year, by looking at starting a second heap leach there from a new zone which has a 600 square kilometers land package to draw from. Some pretty exciting future prospects for Kinross indeed.
Their Russian operations have been very good for them having built a nice relationship there and they are currently replacing reserves adding to future success in Russia. I have to admit, the expansion into Russia was not something that made me want to own Kinross but it has been a profitable venture to date. I am a believer in mitigating locational risk, so mines in Russia, China, Guatemala, anything in Africa, and other areas of the world just do not thrill me as I believe other miners positioned with less political risk can do just as well and are minus the threat of some sweeping change to mining laws that can put the whole company at risk such as what recently happened to Tahoe Resources (NYSE:TAHO). This does not mean necessarily that mines in those places cannot do very well, it is just not something I am personally comfortable with believing that mining is inherently risky enough and so I seek to avoid the added political risk.
Marlin Gold (OTCQX:MLNGF)
Marlin is a silver and gold mining company with properties in Mexico and Arizona with an added portfolio of royalty properties. Its La Trinidad Mine in Sinaloa, Mexico declared commercial production on November 1, 2014 and is one of the highest-grade open pit heap leach gold mines in Mexico. That open pit heap leach operation produced around 30000 ounces in the first half of this year. They are busy trying to prove up more resources to keep the mines production open for as long as possible past the known 2.5 year life of mine plan and the mine has already shown a lot of exploration potential which could help them to achieve that important goal.
In Arizona, they have a huge exploration property they are excited about anchored around the historic Commonwealth gold and silver mine they have been able to consolidate where drilling exploration is already underway. They already have a million ounce resource delineated and early results have been hitting some very prospective looking hi grade areas. This mine is planned to be an open pit leach plant operation with a current 8.5 year plan and an average production of 35,000 ounces/year gold and over 1.3 million ounces of silver, but there is a real possibility to grow these current projections.
The growing royalty portfolio called Sailfish has several properties to potentially draw income from and there is a plan to spin it off to shareholders tax free in the 4th quarter, a nice bonus to owning shares in Marlin if successful. Its flagship asset in Nicaragua, could spin off enough income to almost equal Marlins total valuation today alone. There are also plans in the works to pay a dividend in 2018. Marlin also gives your some additional exposure to silver as they have recently expanded their silver properties by purchasing rights to the Gavilanes property from Santa Cruz Silver (v.SCZ) which is in a very well known silver producing area.
Marlin has large institutional ownership from Wexford Capital, cash in the bank and is paying down debt quickly with income from the Mexican mine. They currently have 173 mil shares outstanding. Recent trading has been at around the 0.70 area and I have been looking for a good entry point to buy shares, but have not done so yet.

Yamana Gold (AUY)
Yamana Gold has a diversified portfolio of assets providing sustainable gold production all supported by a very large resource base. They will have by 2018 seven producing mines, with two in Brazil, two in Chile, two Argentina, and one in Canada.
Production corporate wide will be at 1.3 million ounces of gold at 911 AISC, 7 million ounces silver at 12.65 AISC and 116 million pounds of copper at 2.03 AISC per pound. They were at their guidance for gold, slightly more for silver and above for copper production. I really like that they break it down into each metal distinctly and do not use base metals as a by product credit as most miners do. They expect costs to be the same for 2017. They are currently paying a small 0.005 dividend/share, have 947.8 million shares outstanding and a cash and available credit of almost 1 billion dollars.
Looking forward to 2018 and beyond, copper production will stay very similar and gold production will increase by about 20% to 1.1 million ounces with most of that gain coming from their now in development Cerro Morro mine in Argentina. Cerro Morro will go into full production sometime in 2018 with its first full year of production in 2019. Silver production is expected to be much higher at over 14 million ounces which will make them a significant silver producer, which is something I get excited about as I feel silver will be a big winner going forward. They expect overall metal production costs to improve in this time frame as well.
They have streamlined the company and are now looking at improving profit margin potential. An example of this, they went from 37 million net cash flow in 2015 to 211 million in 2016 and expect more improvement this year. They define net cash flow as any money not necessary to run the business, so some very significant improvements have been made. They have also expanded from being a Brazilian dominated mining company into a more diverse company which to me is a plus. I like seeing risk including political, disseminated. Reserves are solid with 16.7 mil. ounces gold, 80 mil. ounces of silver and copper in the hundreds of million pounds plus future exploration potential looks very promising.
Truthfully, I never was able to understand the giant Yamana valuation in years past especially when coupled with the very large share count so therefore, I have never owned it. It was previously very much about the exploration potential but the current results driven market does not reward exploration as it once did. I think the company has transformed itself into something that personally more attractive for me to consider owning although I do not at this time, I am keeping this one on my radar.

Pershing Gold (PGLC)
Pershing Gold Corporation (Pershing Gold) is an emerging Nevada gold producer uniquely positioned to create shareholder value by reopening the former Pegasus Gold's, Relief Canyon Mine. Pershing Gold's strategy to create shareholder value has four elements, to advance the Relief Canyon Mine to commercial production, continue expanding the Relief Canyon deposit through development drilling, explore their huge 25,000 acre land position to discover and develop additional gold deposits, and to look to create value through strategic transactions.
The Relief Canyon Mine in Nevada is a Carlin style deposit and is located close to some other major mines in the Humboldt range such as the Florida Canyon and Rochester mines, so it is definitely in elephant territory. Another over looked real plus, they have an almost brand new, fully permitted processing facility that is ready to receive ore from this operation when so desired.
When they are able to get this mine operational, they will have an estimated 709 dollar per ounce gold AISC. This planned heap leach miner is fairly low cost to get up and running as they will need around 22 mil. Capex to get the mine going, and then sustaining capex will be about 15 million yearly thereafter. The payback for this operation is at a very low 1.4 years.
The reserves are at around 800,000 ounces and the deposit is open in 3 directions, so the possibilities to be grown larger are real. Current estimates are a life of mine at nearing 6 years of production at around 90,000 ounces/year. They believe they can significantly expand those numbers and are of course working hard to so so. Their enabler to do so, 50 square miles of mineral rights in a known prolific mining area so simply stated, they have huge exploration potential.
They have all permits to start mining in hand, no sensitive environmental areas of concern to worry about and can fast track this mine very quickly. A nice low float or around 31 million shares gives this company rocket ship potential down the road. I do not currently own shares but this one has peaked my interest.
---
I am already thinking about what companies to research for the next article and am trying to keep within my mostly American hemisphere focus. I am open to suggestions that I may consider if you let me know in the comments section, as well as if you find the article of value which is always appreciated and valued.
This link for your convenience, can be pasted into your browser used for quotes on the stocks covered in this article.
The above references are an opinion and for information purposes only. It is not intended to be investment advice. Seek a duly licensed professional for investment advice.
Disclosure: I am/we are long CDE, USAS.
I wrote this article myself, and it expresses my own opinions. I am not receiving compensation for it (other than from Seeking Alpha). I have no business relationship with any company whose stock is mentioned in this article.
Editor's Note: This article covers one or more stocks trading at less than $1 per share and/or with less than a $100 million market cap. Please be aware of the risks associated with these stocks.