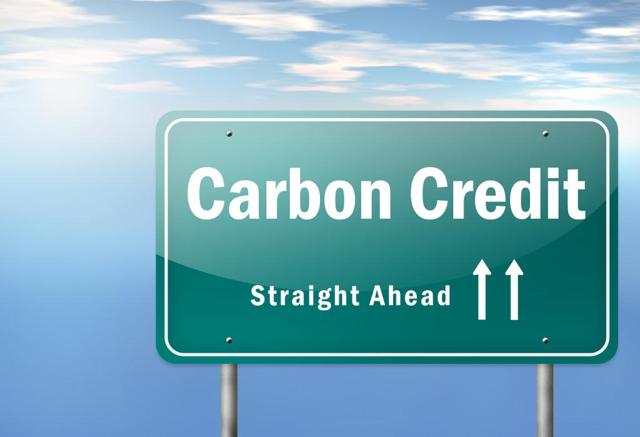 Source: Mineral Carbonation International
Carbon Capture and Storage/Sequestration (CCS) is a seminal issue for the coal industry because without it, it is hard to see a future for coal in a carbon-constrained world. Recently, the poster child of CCS, Southern Kemper County Facility in Mississippi, acknowledged that the Kemper CCS experiment has failed. At the same time, ENGIE (OTCPK:ENGIY) and Uniper (OTC:UNPPY) have pulled out of a key Dutch CCS project. This won't surprise those who have followed the CCS story closely, but it might focus the minds of those who thought that coal might get a future with CCS. It confirms exploitation of coal as a high emissions industry. An immediate and narrow result has implications for Southern Company (NYSE:SO), which is already confronted with another problem concerning its major nuclear program that has gone wrong with the bankruptcy of Westinghouse. On the other hand, this is not surprising and welcome news for ENGIE investors as the company transitions to a low carbon future. Here, I discuss recent news about CCS and indicate an emerging possibility for capturing carbon in solid form.
Southern Company
It is a tough time for Southern Company with two major setbacks happening at the same time.
Kemper
The saga of the Kemper CCS plant is long and tortuous. The chronology and lots of links have been collected by the MIT Carbon Capture & Sequestration Technologies program (which closed in September 2016).
Now the Kemper plant is abandoning carbon capture and its coal gasification is being terminated. Going forward the plant will operate as a conventional gas plant. The plant was $4 billion over budget and 3 years behind schedule.
The short-term issue for Southern Company, which has absorbed $3 billion in extra costs and hopes to defray these costs to consumers, is what effect this will have on power prices to its customers and how much of this disaster that they have to bear.
Michael Fitzsimmons has explored the pros and cons of natural gas substitution for the "clean coal" at Kemper. Note that making Kemper a gas plant still leads to substantial CO2 emissions.
Vogtle nuclear expansion
Through its subsidiaries Georgia Power and Southern Nuclear, Southern Company is stepping in to attempt to fix the problems in completing construction of two Westinghouse AP1000 reactors (the first new nuclear build in the US in 30 years) as Westinghouse has entered bankruptcy.
While Southern Company will no doubt recover from the twin setbacks of the failed Kemper CCS project and a yet-to-be resolved nuclear program, which will either be abandoned or be subject to an uncertain and expensive fixup with final cost of $25-27 billion, it is probably a good time to look at another Utility, such as NextEra Energy (NYSE:NEE) if you are looking for energy infrastructure investment.
For more optimistic commentary about Southern Company, see recent articles by Bull's Run and Dividend Sleuth.
ENGIE and Uniper
The biggest CCS project in Europe has lost participation by ENGIE and Uniper. The Dutch government plans to keep going.
The European pull-out by industry reflects what has happened all over the world, where companies have been happy for governments to invest in CCS, while they hang back on investment themselves. Perhaps this is because the cost structure for CCS doesn't make sense to an industry already struggling to compete without additional costs of CCS.
In the case of ENGIE, pulling out of the CCS project is consistent with where CEO Isabelle Kocher is taking the company:
"3D strategy: Decarbonized (petroleum and coal replaced by renewables and gas), Decentralized (an important part of the energy produced at the site of consumption) and Digitized Real time (big data)".
The farce of Carbon Capture and Storage and reducing CO2 emissions
The exit of major companies involved with Kemper and the Dutch project are clear signals that industry has given up on CCS.
Investors who wish to understand the reality of the CCS issue might have a look at the Global CCS Institute website, which has a good summary of worldwide CCS efforts. This is an upbeat website for CCS, but most of the projects outlined have oil recovery as a key aspect of the technology solution. I fail to see how storing CO2 to release more carbon works. Indeed a calculation based on injection of 34.5 million tons of CO2 from a coal gasification plant in North Dakota into the Weyburn oilfield suggested that 222 million extra barrels of oil would be recovered. This would produce 95 million tons of CO2 when burned. So, each ton of CO2 injected would produce 2.7 tons of CO2, assuming that all injected CO2 stayed underground (which is rarely the case).
Notwithstanding this confronting data, major and influential bodies such as the IEA continue to promote CCS in the hope of providing a future for coal in particular. Worse still a very recent report on enhanced oil recovery "The Environmental Risks and Oversight of Enhanced Oil recovery in the United States", while significantly focused on drinking water, makes clear that there are major issues with CO2 injection, including conflicting goals for carbon storage and enhanced oil recovery.
In an aside when coal baron Robert Murray (CEO of Murray Energy Corp.) was canvassing how to revive the coal industry, he made the following comments about CCS:
"Carbon capture and sequestration does not work. It's a pseudonym for 'no coal. It is neither practical nor economic, carbon capture and sequestration. It is just cover for the politicians, both Republicans and Democrats that say, 'Look what I did for coal,' knowing all the time that it doesn't help coal at all."
Robert Murray is just stating the obvious. If coal can't compete when it doesn't have to pay for CO2 emissions, how does one expect it to compete when additional costs are levied on its exploitation? Note that President Trump's recent commentary about "clean coal" referred not to CCS but washing coal to improve its quality. It has no impact on CO2 emissions.
Where to put captured carbon in the future?
The Global CCS Institute indicates that there are a number uses of CO2 that involve short-term capture, but which do not contribute to long-term capture needed to impact on the Paris Agreement goals.
My take on this issue is that while some gaseous CO2 might be stored long-term in underground facilities, the prospects for long-term storage require a solution that can generalise and lead to very long-term storage. Perhaps the most interesting are projects involved with storing CO2 in a robust solid form. This is an interesting area, but it needs more proof of concept before it is going to be an investment proposition. The amounts of material needing to be carbonated are also very large, which if implemented would mean major mining of the minerals to be carbonated.
An interesting Australian project moving to pilot stage involves mineral carbonation to form new generation cements, plasterboards, bricks and other building materials. Explosives company Orica (OTCPK:OTCPK:OCLDY) owns a significant stake in the company Mineral Carbonation International (MCi). In April 2016 Singapore-based ArmorShield Holdings signed an MOU with MCi to commercialise the mineral carbonation technology in international markets, including China.
While it is very early days, it might be worth keeping an eye on whether this becomes a real project for Orica.
Conclusion
Coal is in the spotlight as the most polluting fossil fuel, but burning oil and gas also have serious pollution profiles. With acknowledgement of failure of the Kemper CCS plant in the US and ENGIE and Uniper pulling out of a major CCS project in Europe, another of the potential saviours of the fossil fuel industry has been pulled away. For those reviewing fossil fuel assets, this is another cause for concern. The relevance is especially clear to the major coal stocks (e.g. VanEck Vectors Coal ETF (KOL), Peabody Energy (NYSE:BTU), Cloud Peak Energy (NYSE:CLD), Arch Coal (NYSE:ARCH)) but gas also needs some way of capturing CO2 for a viable future.
Southern Power will survive this, but it must be painful having two $billion technology projects in trouble at the same time.
This is another reality check for the fossil fuel industry. Think about your fossil fuel investment portfolio now and consider where this is heading. I am not a financial advisor, but I am focused on the investment implications of dramatic changes happening as the world begins to decarbonise energy and transport. If my commentary helps shape your perspective in this area, please consider following me.
Disclosure: I/we have no positions in any stocks mentioned, and no plans to initiate any positions within the next 72 hours.
I wrote this article myself, and it expresses my own opinions. I am not receiving compensation for it (other than from Seeking Alpha). I have no business relationship with any company whose stock is mentioned in this article.
Editor's Note: This article discusses one or more securities that do not trade on a major U.S. exchange. Please be aware of the risks associated with these stocks.