My regular readers already know the long version of this story. The abbreviated version is that, over a decade ago, now-bankrupt Energy Conversion Devices ("ECD") developed a successor to silicon semiconductors. As evidence of its viability, this remarkable technology ("chalcogenide") is now being leveraged in a big way within Intel's (INTC) 3D XPoint-based Optane memory products as well as forthcoming Micron (MU) QuantX products.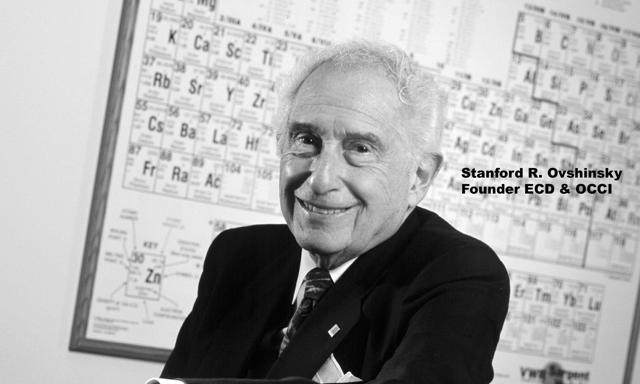 Next week at the European Phase Change and Ovonics Symposium ("EPCOS"), the ghost of ECD, will launch Ovonic Cognitive Computer, Inc ("OCCI"), a subsidiary that is opening its doors in the artificial intelligence ("AI") space. OCCI has rights to "over 300" relevant Micron patents, including photonic communication, which may wind up being fundamental to Intel's elusive silicon photonics.
It is important to note that OCCI's license is restricted to the AI aspects of Micron's patents. IBM (IBM) is the only big player that has disclosed an interest in such technology, although Corning (GLW) - Intel's sole photonics partner - has filed some interesting patent applications. Intel's AI fruit has yet to become public so we have no idea what's going on behind their closed doors. As I recently discovered, Micron secretly spun off their artificial intelligence assets so I believe that there will be a surprise.
Next week's EPCOS event is sponsored by Micron so the situation that I have previously hypothesized may develop quickly. The cool part is that Wall Street simply has no idea as to the ramifications of reaching a deal on the IP - just keep your eyes peeled for an announcement and then buy some long-term, out of the money lottery ticket calls on Micron and Intel. If the road maps (silicon photonics, hybrid memory cube, Automata, Coffee Lake, Cannon Lake, 5G, etc) can finally be realized, I see Intel's share price safely double by 2019 (before factoring in the obvious Micron acquisition).
Conclusion
I know that a lot of people are upset with the delays and mystery surrounding all of this - I acknowledge this. It is frustrating and has cost me a fortune. But, with OCCI now selling what may be Intel and Micron's crown jewels, the speed at which this plays out may increase dramatically. Interestingly, when Micron recently put nearly all of their 18,000 patents up as collateral, the patents implicated in the OCCI license were not included - crown jewels indeed.
So just keep your ear to the ground and some of your powder dry. I think that we're finally close.
Timeline
1955: Stanford Ovshinsky formally begins his lifetime career in understanding the human brain and nervous system.
1968: Stanford Ovshinsky describes reversible electronic switching in amorphous materials - a phenomenon that we now know as the "Ovshinsky Effect."
1970: Intel co-founder Gordon Moore publishes his own research on the amorphous switching technology.
1999: Former Micron CEO starts Ovonyx, Inc. memory technology joint venture with ECD:

Ovonyx, Inc. (Ovonyx), a joint venture between ECD and Tyler Lowrey, a world-recognized authority in semiconductor memory technology, and former vice chairman and chief technology officer of Micron Technology, Inc. in Boise, Idaho, was formed in January 1999 to commercialize Ovonic Unified Memory (OUM). OUM is a unique, thin-film, nonvolatile, solid-state memory that offers key competitive advantages for the microelectronic memory and embedded logic marketplace in terms of cost, performance and scaling over conventional solutions, solving some of the basic problems that semiconductors face.
2000: Intel invests in Ovonyx.
2000-2001: ECD and Ovonyx employees attempt to perform R&D activities at Intel Santa Clara but become convinced that Intel lacks the proper ingenuity.
2002: ECD founds Ovonic Cognitive Computer, Inc. subsidiary and builds a semiconductor clean room in Detroit:

In the three months ended September 30, 2002, the Company agreed to make a capital contribution of $1,000,000 in Ovonyx in exchange for technology which had previously been contributed by ECD to Ovonyx. In October 2002, through a newly formed company, Ovonic Cognitive Computer, Inc., which is owned 95% by ECD and 5% by Ovonyx, ECD paid Ovonyx $1,000,000 for the use of this technology and Ovonyx provided an exclusive license for this technology.
2003: ECD files patent application for chalcogenide-based transistor-like device:

Second, there is growing recognition that the functionality of silicon-based computers is inherently limited as certain computations remain largely unamenable to solution by modern computers. Examples include factoring, parallel computing, pattern recognition and associative memory. Similarly, many tasks that are readily and intuitively performed by humans and other biological organisms are difficult, cumbersome and oftentimes impossible to implement with conventional computers.
2005: ECD proposes the concept of a "cognitive" computer to Intel. This was previously unknown to the world until now.
2006: After lengthy negotiations with Intel (apparently) fail, ECD announces their non-silicon semiconductor technology to shareholders and the world.

"We believe the functionality of the Ovonic Quantum Control device will enable it to replace transistors and result in new circuitry. It will also be used in the Ovonic Cognitive processor, positioning it to augment and increase performance of today's computers and potentially become the preferred computational system, either binary or nonbinary. It can also be used in combination with the Ovonic phase change memory, Ovonic threshold switch and the Ovonic cognitive computer device. Therefore all thin-film computers would be made possible," Stan Ovshinsky said.
2008 (1, 2): All computing and semiconductor patents are quietly transferred from ECD to Ovonyx. ECD's shareholders were not told of this transfer.
2009: Intel and Numonyx announce a breakthrough in phase change memory ("PCM") technology and tout looming commercialization.
June 2011: Micron sponsors "Moneta" research to leverage PCM in place of DRAM as main memory.
November 2011: ECD forces out CEO.
December 2011: Intel files dozens of PCM as main memory patent applications.
February 2012: ECD's new CEO files for bankruptcy despite plenty of cash on hand.
February 2012: Intel and Micron update their IMFT joint-venture to include "emerging memory."
May 2012: Intel opens "computation intelligence" research foundation. All research is predicated on "resistive memory" (such as PCM) becoming commercially-viable.
July 2012: Micron releases first PCM products.
August 2012: Bankruptcy court grants sale to Micron of ECD's minority interest in Ovonyx.
2015: Intel and Micron announce 3D XPoint technology but strongly deny that it leverages PCM.
2017: After years of delay, Intel finally ships 3D XPoint-branded Optane which is exposed as PCM.
2017: Micron secretly spins-off Natural Intelligence Semiconductor - their artificial intelligence technology. The description of their technology reads like that of the fundamental ECD patent:

In many ways, we believe that we are in a position similar to Intel when they introduced their first microprocessor in 1971. Now, nearly five decades later, the architecture that Intel introduced to the world is itself becoming the limiting factor in our ability to analyze the complex, unstructured data streams that are now so important to virtually every part of society. These limitations exist not only in the ubiquitous x86 architecture, but also in any architecture that is based on the von Neumann model of computing.
Present Day: After years of delay, Intel strangely launches some rehashed 7th generation chips as their 8th generation, leaving the world to scratch their collective head.
Disclosure: I am/we are long MU.
I wrote this article myself, and it expresses my own opinions. I am not receiving compensation for it (other than from Seeking Alpha). I have no business relationship with any company whose stock is mentioned in this article.
Additional disclosure: I still hold shares in bankrupt ECD (ENERQ).
Editor's Note: This article covers one or more stocks trading at less than $1 per share and/or with less than a $100 million market cap. Please be aware of the risks associated with these stocks.