Investors in Finish Line (NASDAQ:FINL) were treated to a drop of more than 20% on Tuesday. The retailer lowered their outlook for future profitability. Investors really shouldn't be surprised though. The company clearly tells us to be cautious in their annual report.
Nature of Operations. Finish Line is a premium retailer of athletic shoes, apparel, and accessories for men, women, and kids, with 573 mall-based locations throughout the United States and Puerto Rico, which average 5,564 square feet as of April 2, 2017. In addition, the Company has an online presence through its e-commerce and mobile site."
That's right, they have 573 "mall-based" operations. Malls are dying everywhere and supposedly we are in the middle of an economic boom. It makes you wonder what would happen during the next recession.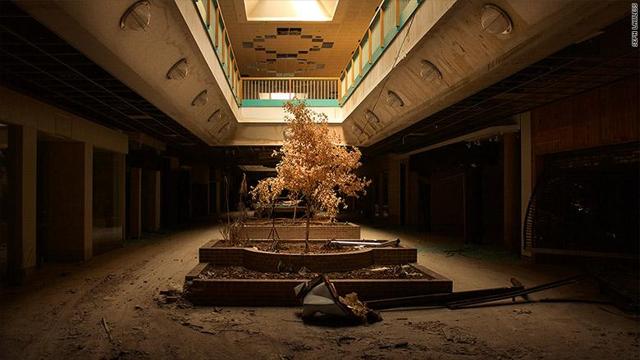 The number of stores being opened and closed in the past two years clearly shows that brick and mortar retail locations are not growing. The trend is not unique to Finish Line. Almost any retail store associated with a mall location is seeing lower foot traffic and increased losses.

The lack of retail growth is not due to an overall drop in consumer demand. Consumers are just buying more goods online. Why not? Competitors like Amazon.com (AMZN) offer convenience and quick shipping. They carry the same branded products. As an adult, I know my shoe size is 12 and it has been for decades. I don't really need to try on a pair of Nikes or Reeboks to know that they will fit. One should also note that competitors like Amazon operate with slim margins, focused on capturing market share, something that old brick and mortar retailers cannot make a priority.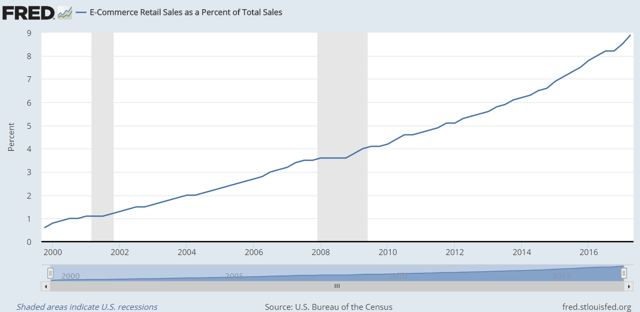 The growth in the company's digital segment matches the overall trend, but only 17.7% of sales come from this channel. If the company continues to have 11.4% sales growth from this channel, then sales from digital sales will double in about 6 to 7 years. Meanwhile, brick and mortar sales will likely shrink by nearly the same amount. This does not include a shock factor from a major recession.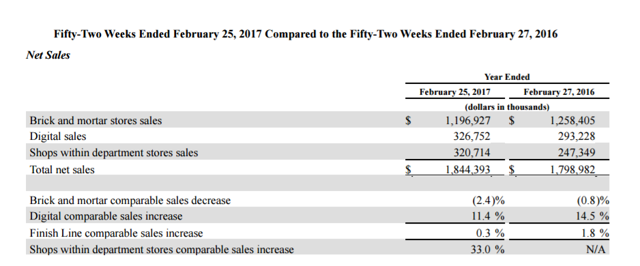 The company's recent stock price reflects this overall trend. Even with a low forward P/E, expect the company to continue lowering forward earnings estimates.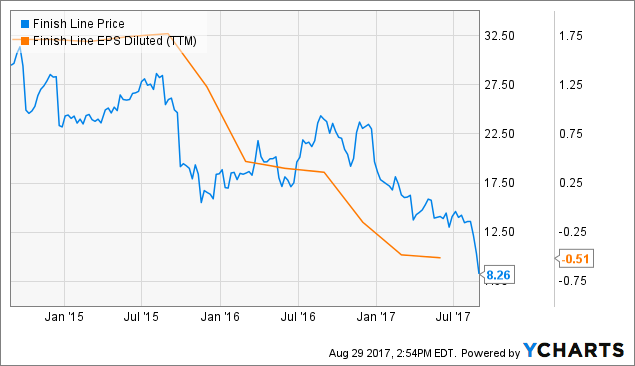 Minimalism
Another big trend that U.S. retailers need to follow is minimalism. If you don't understand this trend, or haven't heard of it, then you probably haven't spoken to anyone young and hip recently. Thanks to the Baader-Meinhof Phenomenon, you will probably begin to see this trend everywhere once you catch on to it.
Here are some signs of the minimalist movement.
Television shows about Tiny Houses between 200 and 500 square feet (and the elimination of physical possessions that take up space.)
Blog posts about cancelling your cable bill and consuming digital content online.
Amazon Prime shipping and a new mainstream culture that avoids public shopping malls, along with the quick thrill of buying unneeded stuff.
Long lines of millennials standing in line to swap old used clothes with complete strangers in a church or coworker's home.
Millennials are engaged in a possibly historical movement at this very moment. To survive in this market, you need to differentiate your product by providing better quality, faster service, more convenience, and meaning. Items are expected to last longer and serve multiple purposes.
In my household, Japanese consultant Marie Kondo and her methods are a daily topic of conversation. For investors familiar with Kaizen and Lean manufacturing, the concepts hit close to home. Think of this movement as a personal Kaizen technique in life and family.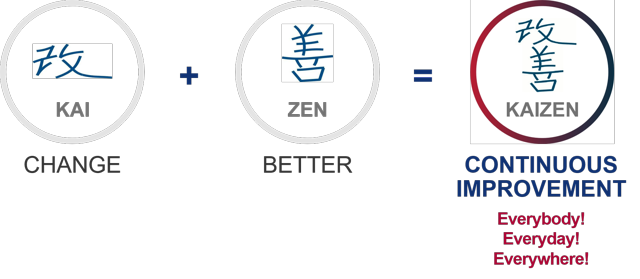 Kaizen was made popular by Japanese manufacturers in the United States several decades ago. It has been standard business school discussion since then. Minimalism and some of the trends around the KonMari method are very similar to these business ideas. Make no mistake. I am not an expert on any of this, but it is a phenomenon in today's Millennial culture. It's all about creating optimal levels of usage and utilizing space and resources in the best possible way.
"Where do I put all my stuff?"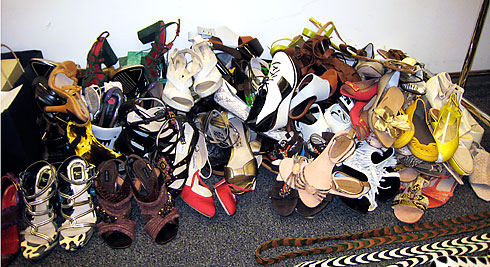 One of the primary steps is the elimination of unneeded clutter. You are to only keep things that bring you joy. Every other material possession is weighing you down. It's something you have to clean, maintain, and store. If you think about this, it is a complete 180 degree change from the mentality of the Baby Boomers. Boomers loved to make frequent trips to the mall and indulge in shopping sprees buying loads of stuff, which they loaded into larger and larger houses (like the pre-crisis McMansions).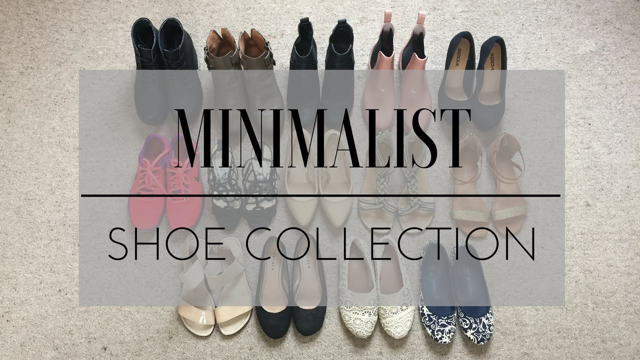 Concluding Thoughts
Finish Line will likely suffer a slow death, like J.C. Penney (JCP), Sears (SHLD), and eventually Macy's (M), unless they find a way to tap the Millennial market. Avoid the stock.