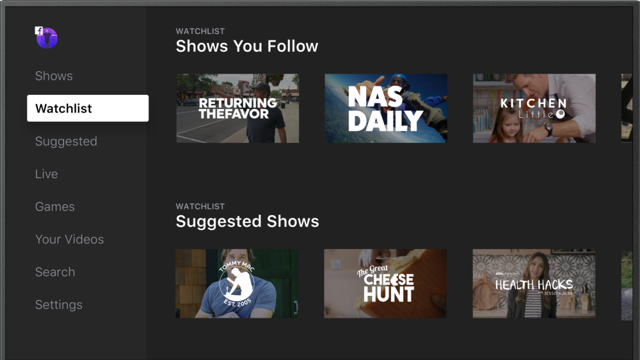 We've seen a number of companies, like Netflix (NASDAQ:NFLX) and Amazon (NASDAQ:AMZN) look to position themselves within our Content is King investing theme. It's a smart strategy as that proprietary content is a competitive moat that helps reduce customer churn. With Watch, Facebook (NASDAQ:FB) is looking to push into streaming video and vie with Alphabet's (NASDAQ:GOOG) (NASDAQ:GOOGL) YouTube as a home for longer-form video. And Facebook is hoping to grab a bigger chunk of money from advertisers' TV budgets, by steering users toward content with more 15-second ad-break opportunities.
It's worth noting that in addition to smartphones and desktops, Watch is available on several connected-TV platforms: Apple TV, Amazon Fire TV, Android TV and Samsung Smart TV. We like the multi-platform approach, especially since Apple TV has yet to get Amazon's Prime Video… perhaps we'll hear more on that on Sept. 12 at Apple's next big event?
Starting Thursday, Facebook's Watch feature — essentially a programming guide to episodic shows hosted on the social platform — will become broadly available to users in the U.S., after a three-week limited beta run.

The Watch guide is stocked with several hundred shows, a mélange of scripted, reality, documentary and sports content of varying lengths from both traditional media companies and individual digital creators. (Here's a select list of shows currently in Watch or coming soon.) The new Watch tab isn't the only way to access the series: They're also available through Facebook's new "Show Pages," which provide features specifically for episodic video content.