Introduction
This article continues the series of value anomaly research over a one-year time horizon for well documented and substantial value investing returns. These September stock selections build on the conclusions from the Amor-Tapia & Tascon (2016) research that evaluates top selection models in more detail in the initial August report. First, a review of the August Value Stock selection performance is presented. Then, the current 5 top value stocks are selected according to the best performing Piotroski score model from among all the models tested in the recent literature.
Background on Value Scoring Systems
Calculating scores and assigning values to stocks based on fundamental data remains one of the most popular methods for value stock investing. Most of us are familiar with such scoring systems as the Value Line Rank (started in 1965), the CANSLIM composite ranking system (started in 1988), the Zacks Rank (started in 1982, first made public in 1992) and many other popular systems that have given us good results over the years. To this day it is not uncommon to find substantial overlap among the best stocks identified by different value ranking methodologies. Most medium- to long-term investors are well served by taking these models into consideration.
Less well known are the academic composite value models based on fundamentals that continue to be rigorously tested in peer-reviewed financial literature. Some of these published models have their measurement scoring integrated into publicly available stock screens from various stock analysis websites. One of the best academic models retested recently by Amor-Tapia and Tascon (2016) is the Piotroski score model created by Joseph Piotroski in 2000:
The Piotroski (2000) FSCORE: The Score consists of aggregating nine individual binary signals derived from accounting variables related to profitability. The most favorable value score is 9 and the least favorable is zero.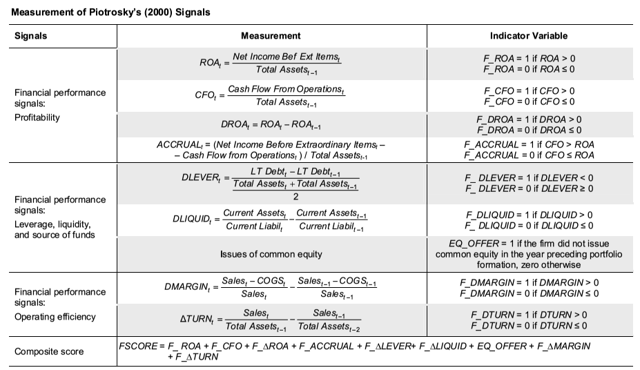 (Amor-Tapia & Tascon, 2016)
Performance Results for August Value Selection Portfolio:


The August Value Selection portfolio using the enhanced Piotroski-score model returned 1.26% with a sample standard deviation of 8.63. The August backtest result of this selection model has an estimated annual return of 13% with an average beta of 0.97 and is not necessarily designed for monthly duration. If the same monthly return for August can be delivered for the next 11 months, this portfolio is on track for +15.12% annualized return.
5 Stocks to Outperform - September selections
The enhanced Piotroski model was run again for September for the highest scoring value stocks on US exchanges, excluding OTC, and excluding stocks below $3/share.
The resulting top 5 stocks for the September value portfolio were, from highest to lowest scores: Aluminum Corporation (ACH), Vishay Intertechnology (VSH), SP Plus Corp. (SP), Meredith Corp. (MDP), and Willis Lease Finance (WLFC):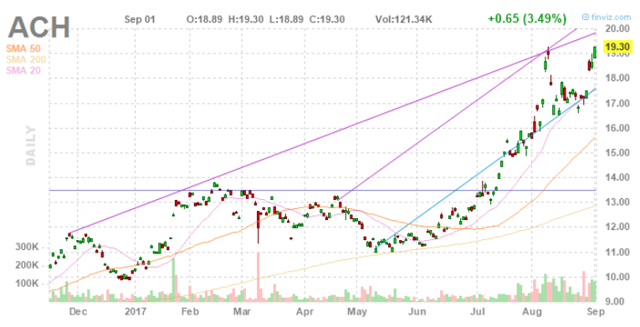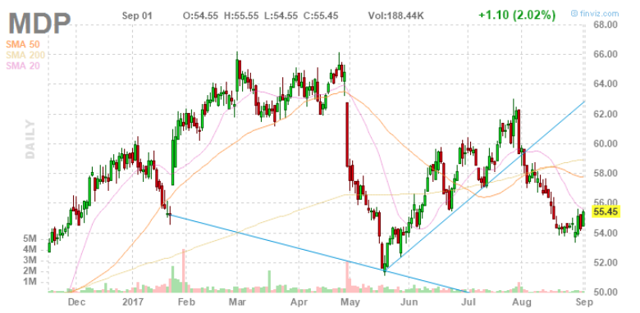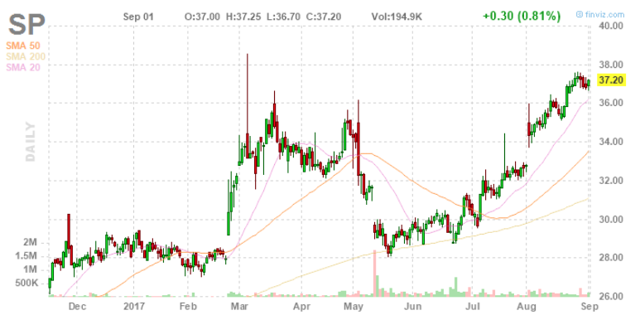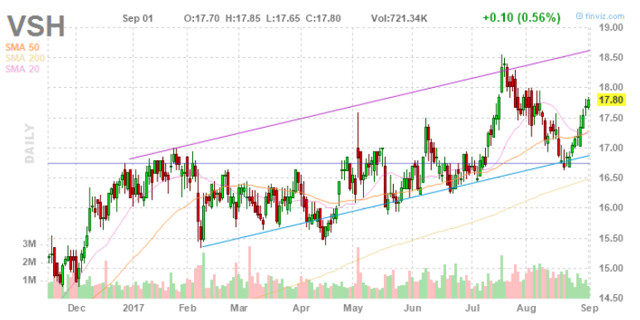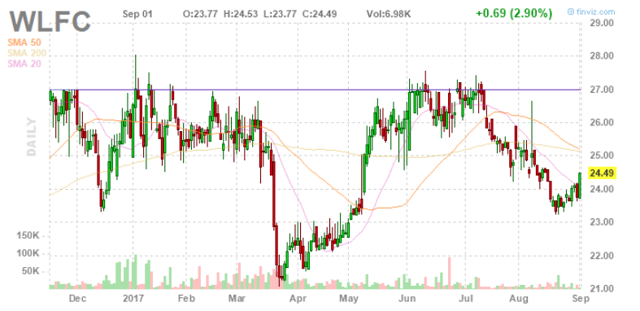 Conclusion
So far with only one month complete, the August Value Selection Portfolio is on track to return +15.12% at this monthly return rate. The September portfolio performance will be added to the review in October. If you would like to see the top 15 value stock selections for September, they are available to subscribers of the Value & Momentum Breakouts service. These early results are consistent with the prior backtesting estimates and documented results in the financial literature for the Piotroski score model. I hope these picks serve you well, all the best!
References
Amor-Tapia, B., & Tascón, M.,T. (2016). Separating winners from losers: Composite indicators based on fundamentals in the European context *. Finance a Uver, 66(1), 70-94.
Piotroski, J. D. (2000). Value investing: The use of historical financial statement information to separate winners from losers. Journal of Accounting Research, 38, 1-41.
Disclosure: I/we have no positions in any stocks mentioned, and no plans to initiate any positions within the next 72 hours. I wrote this article myself, and it expresses my own opinions. I am not receiving compensation for it (other than from Seeking Alpha). I have no business relationship with any company whose stock is mentioned in this article.