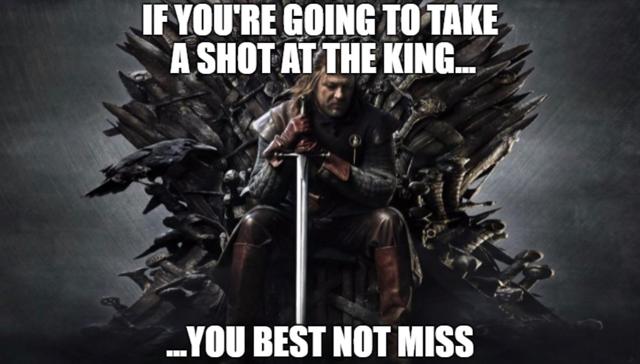 I'm a huge proponent of living off dividends (preferably a proportion of them so you can continue to grow your portfolio over time) during retirement, which I consider a far superior strategy to the classic 4% rule.
Of course, that means you likely need a solid portfolio of high-quality, high-yielding dividend growth stocks to help you meet your immediate income needs.
Omega Healthcare Investors (NYSE:OHI) is one of my favorite such high-yield REITs, thanks to its status as the gold standard (and the closest you can get to a SWAN stock) in the skilled nursing facility, or SNF, REIT industry.
However, recently some readers have requested I take a look at Medical Properties Trust (NYSE:MPW), another fast-growing, high-yielding medical REIT, but one that should theoretically offer far lower risk, thanks to its exclusive focus on hospitals.
So let's take a look at what Medical Properties has to offer, to see whether or not it has what it takes to dethrone Omega Healthcare and earn a place in your diversified high-yield retirement portfolio.
Medical Properties Trust: Strong Growth, But Short-Term Hiccups
The investment thesis behind MPW is simple: the supply of hospital beds has been decreasing in recent years, while demand has only been rising.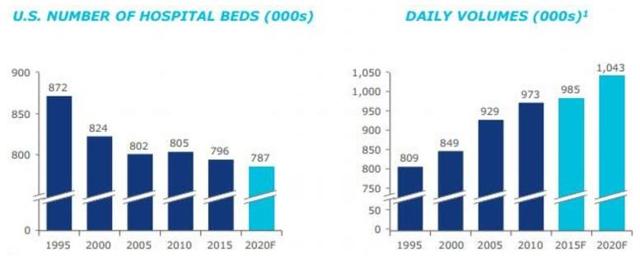 (Source: Brad Thomas)
This is a trend that is expected to continue for at least the next few years, and likely longer, given the aging of America's and Europe's population.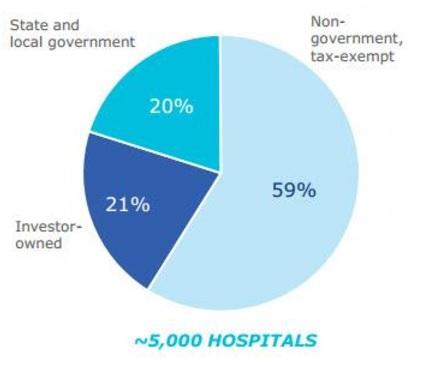 Another major growth catalyst for hospital REITs is the fact that of America's approximately 5,000 hospitals, just 21% are investor-owned, which means cash-strapped states and government facilities may be privatized in the future.
Into this vast untapped market steps Medical Properties Trust, which, after its most recent mega-deal (more on this in a second), will own 270 hospitals in 29 states and five countries, rented to 31 operating companies.
(Source: Medical Properties Trust)
The vast majority of this portfolio will consist of general acute facilities in the US, with about 18% coming from Europe.
MPW has been growing quickly since 2013, with annual asset growth and normalized FFO growth of 31% and 10%, respectively.
| | | | |
| --- | --- | --- | --- |
| Metric | First-Half 2016 | First-Half 2017 | YoY Change |
| Revenue | $261.3 million | $323.2 million | 23.7% |
| Funds From Operation | $133.5 million | $191.9 million | 43.7% |
| Adjusted Funds From Operation | $143.8 million | $191.6 million | 33.3% |
| Shares Outstanding | 238.4 million | 335.9 million | 40.9% |
| AFFO/Share | $0.60 | $0.57 | -5.0% |
| Dividend | $0.45 | $0.48 | 6.7% |
| Payout Ratio | 75.0% | 84.2% | 12.3% |
(Source: Earnings Release)
The first half of 2017 was no different, with a record $1.9 billion in new acquisitions, $1.4 billion of which was in the form of 11 hospitals being purchased from IASIS Healthcare. These hospitals will be operated by Steward Healthcare Systems, which will now become MPW's largest tenant, representing about 25% of rent.
In order to fund the deal, MPW sold 43.1 million shares in March, which resulted in substantial temporary dilution and a small decline in adjusted funds from operation, or AFFO (the REIT equivalent of free cash flow and what funds the dividend).
However, once the IASIS/Steward deal closes (September 2017), the extra $300 million in revenue should result in accretion of $0.10 and $0.09 per share in normalized FFO and AFFO, respectively. This is why management is guiding for 11-14% growth in cash flow per share next year, which doesn't include any potential future acquisitions.
| | | |
| --- | --- | --- |
| Source of Capital | Capital Weighting | Cost Of Capital |
| Retained AFFO | 16.0% | 0% |
| Debt | 37.8% | 4.9% |
| Equity | 46.2% | 8.7% |
| Weighted Average Cost Of Capital | 100% | 5.9% |
| Cash Yield On New Investments | NA | 9.2% to 10% |
(Sources: Earnings Releases, GuruFocus, Investor Presentation, Acquisition Press Releases, 10-Q)
Future acquisitions should be plentiful, given that MPW enjoys a weighted average cost of capital, or WACC, far below the AFFO yield it's obtaining on its latest investments. That means that, despite a rising share count, AFFO/share is increasing, which should make for a safe and rising dividend as well.
However, in the short term, management's guidance indicates that 2017's overall FFO/share growth will come in at a paltry 1.5%, again mostly due to the dilution required for the IASIS deal.
Another reason for that flat growth this year is also due to the bankruptcy of a major tenant, Adeptus (ADPT), America's largest private independent ER operator.
The good news is that Adeptus represents under 7% of MPW's rent (5% of gross assets), and MPW has struck a deal with Deerfield Management Company, a healthcare asset manager, to cover 100% of Adeptus's rent through restructuring and take over 80% of its facilities in the long term (at current rental rates).
Management also managed to re-lease another Adeptus hospital with Ochsner Clinic Foundation for a 15-year term at a 9.2% lease rate.
The bad news however is that 13 Texas hospitals are not covered in the restructuring agreement, and MPW will lose out on this rent and need to re-lease them to other operators, which it expects to do by the end of 2018.
Omega Healthcare: The Steadiest-Growing Dividend In the Industry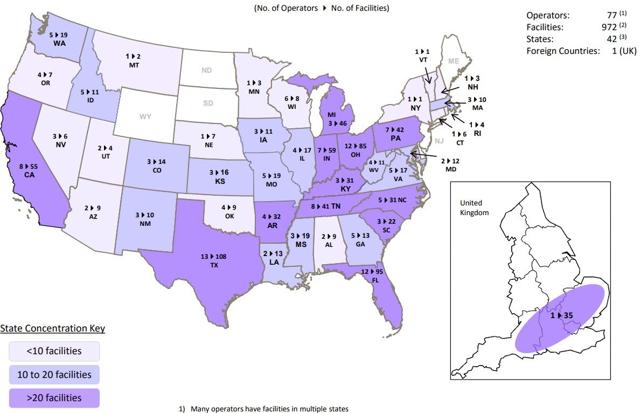 Omega Healthcare Investors is the nation's largest skilled nursing facility, or SNF, REIT, with almost 1000 facilities in 42 states and two countries.
Now, it's important to note that the SNF industry has been facing some stressful times due to ongoing reforms by the Centers for Medicare and Medicaid Services (CMS), which have resulted in shorter stays and a 20% decrease in reimbursement. Rising labor costs have only added to the industry's pain.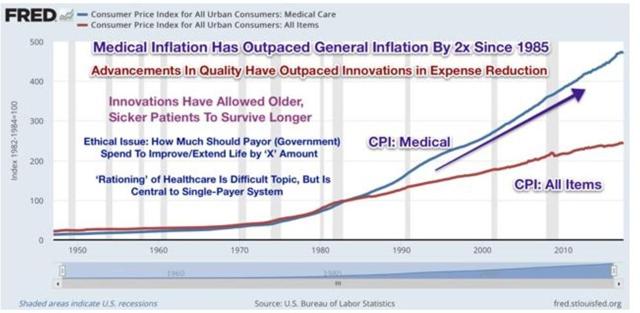 (Source: Hoya Capital Real Estate)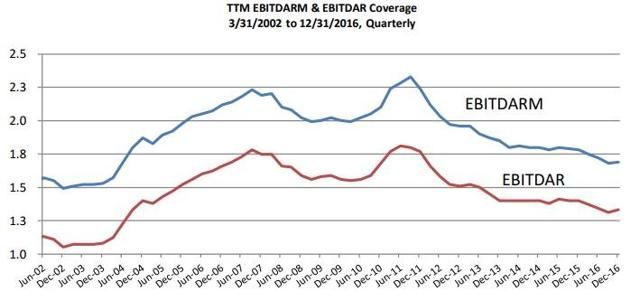 (Source: OHI Investor Presentation)
Combined, these factors have resulted in EBITDARM and EBITDAR coverage ratios, which indicate how well cash flows are covering expenses and rent, steadily declining for years, causing many larger medical REITs such as Ventas Inc. (VTR) and operators like Kindred Healthcare (KND) to completely abandon the industry.

The good news is that it appears as if the SNF may have bottomed, with tenant coverage ratios remaining stable or rising slightly in the past six months.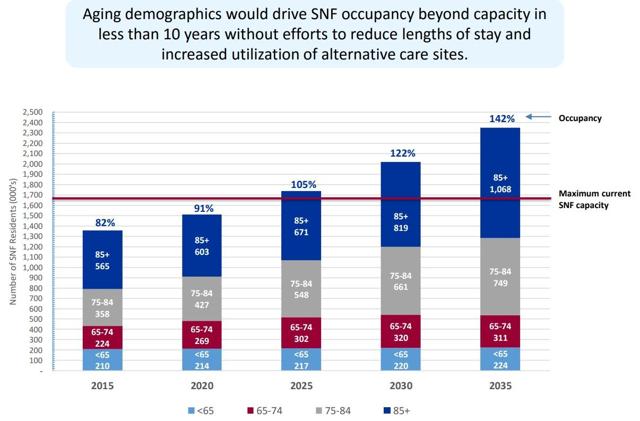 And while it's possible for things to deteriorate further, keep in mind that the demographic tsunami that is coming ensures that the SNF as a whole will survive, though it will likely have to undergo far more consolidation.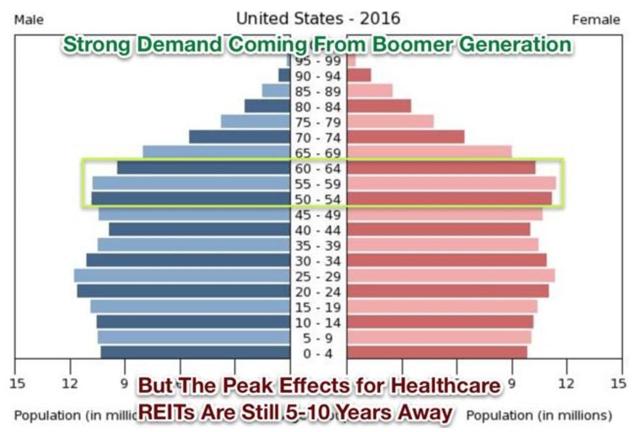 (Source: Hoya Capital Real Estate)
Fortunately, Omega Healthcare's experienced and long-term focused management team has proven itself quite adept at "being greedy when others are fearful" and has led the charge for SNF consolidation through aggressive acquisitions of triple net lease properties.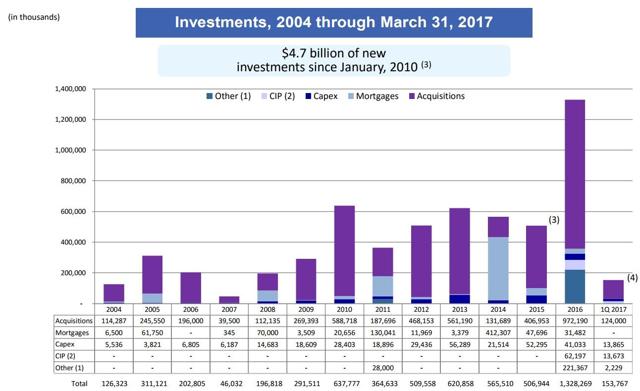 (Source: OHI Investor Presentation)
This has allowed Omega to achieve some of the industry's best growth rates, including an impressive 20 straight quarters of dividend growth. That's part of an even more impressive 14 consecutive years of payout growth at an 11% CAGR.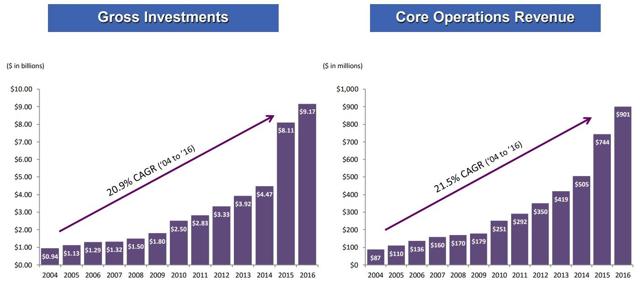 Balance Sheet: Omega Is Far Superior
| | | | | | |
| --- | --- | --- | --- | --- | --- |
| REIT | Debt/EBITDA | Fixed-Charge Coverage Ratio | EBITDA/Interest | Debt/Capital | S&P Credit Rating |
| Omega Healthcare Investors | 4.8 | 4.3 | 4.1 | 51% | BBB- (investment grade) |
| Medical Properties Trust | 5.7 | NA | 3.3 | 45% | BB+ (junk) |
| Industry Average | 5.0 | NA | NA | 51% | Junk |
(Sources: Morningstar, F.A.S.T. Graphs, Investor Presentations)
In the past few years, plenty of high yield stocks, including Kinder Morgan (KMI), Seaspan (SSW), and VEREIT (VER), have had to cut dividends due to excessive debt loads. This shows the importance of checking a stock's balance sheet before risking your hard-earned money.
And despite the furious pace of acquisitions that Omega has undertaken, its balance sheet is actually far superior to that of Medical Properties Trust, especially after the IASIS deal is completed.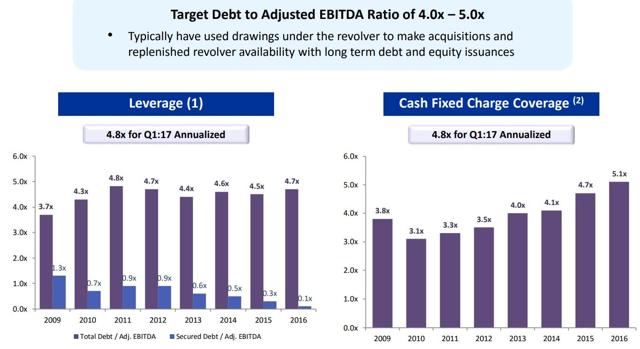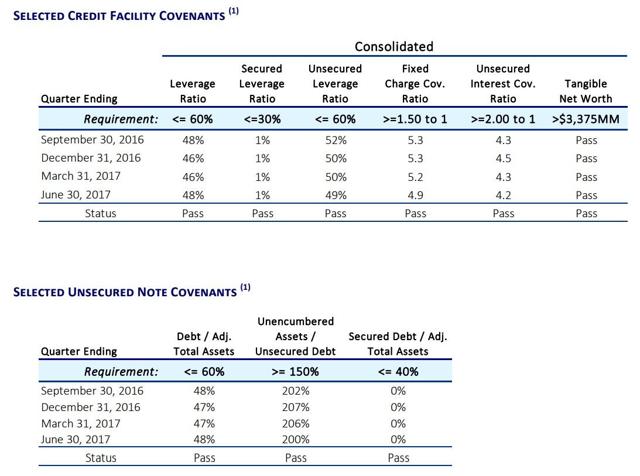 This stable leverage ratio, along with a strong and improving fixed-charge coverage ratio and debt levels that are nowhere near breaching its debt covenants, means that Omega enjoys one of the industry's few investment grade credit ratings.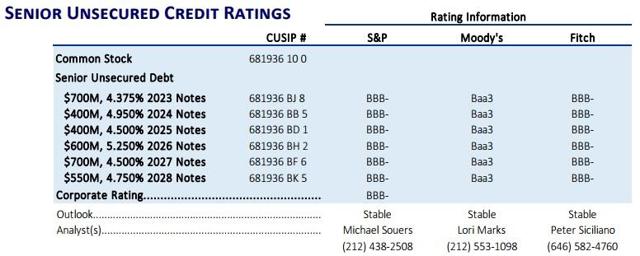 That, in turn, allows the company to borrow more cheaply than its peers and results in a cost of capital far below the cash yields it's been obtaining on newly acquired properties.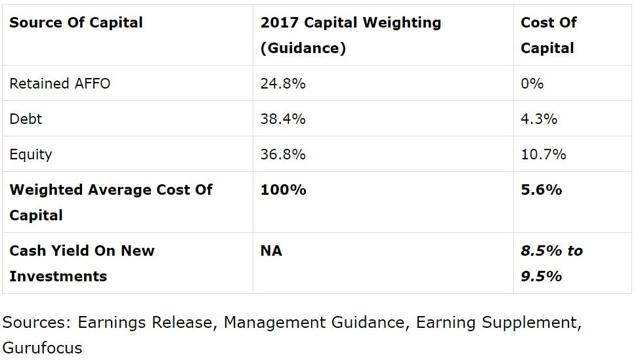 In other words, because of its size and growing investor confidence in management's ability to navigate the maelstrom that is the SNF industry, Omega Healthcare is easily able to keep growing profitably in all manner of economic and interest rate environments.
That includes sustaining the dividend during the financial crisis of 2008-2009, a feat MPW was unable to match.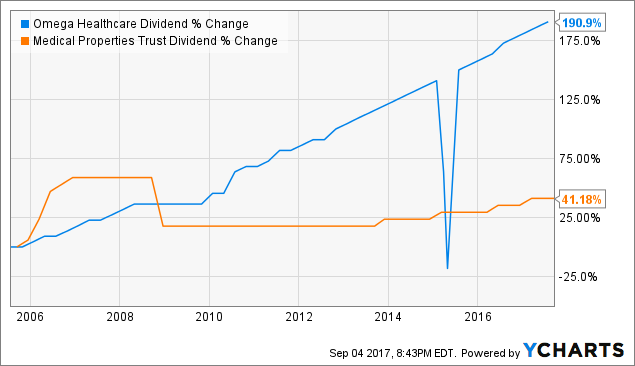 OHI Dividend data by YCharts
Note that in 2015 OHI split one of its quarterly payments in two, resulting in the above chart artifact.
Dividend Profile: Which Can Deliver Better Returns?
| | | | | |
| --- | --- | --- | --- | --- |
| REIT | Yield | Payout Ratio | 10-Year Likely Dividend Growth | 10-Year Potential Annual Total Return |
| Omega Healthcare Investors | 7.9% | 75.2% | 5% to 7% | 12.9% to 14.9% |
| Medical Properties Trust | 7.3% | 84.2% | 3.5% to 5.6% | 10.8% to 12.9% |
| S&P 500 | 1.9% | 39.5% | 5.9% | 9.1% |
(Sources: GuruFocus, FactSet Research, Multpl.com, F.A.S.T. Graphs, Moneychimp.com)
REITs are ultimately all about the dividend, but that doesn't mean yield is all that matters. After all, safety is paramount, especially to retirees, which means we need to keep an eye on the payout ratio, the balance sheet, and tenant risk as well.
Finally, we also need to consider the likely growth rate of dividends, since ultimately total returns are generated by yield plus dividend growth.
Ultimately, Omega beats MPW on all counts, with a higher, yet safer, yield on a dividend that is currently growing faster as well.
Now that doesn't mean Medical Properties Trust is a poor investment choice. Not by any means. After all, with total return potential of about 11-13% in the next decade, MPW is likely to crush the market, as well as larger rivals such as Ventas, Welltower (HCN), and Healthcare Trust Of America (HTA).
Valuation: Both Equally Undervalued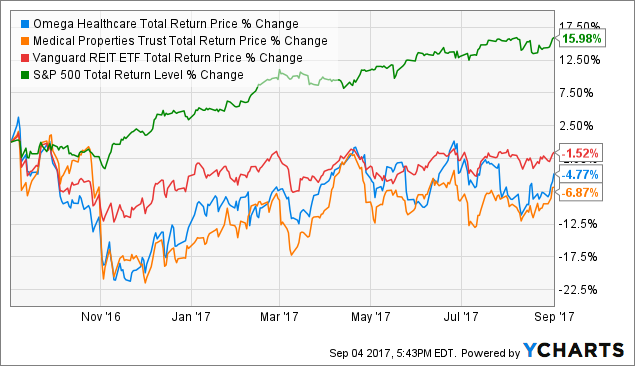 OHI Total Return Price data by YCharts
Thanks to an overall weakness in equity REITs in the past year, combined with uncertainties about the potential effects of repealing and replacing ObamaCare, both Omega and Medical Properties have badly underperformed the broader market.
However, whereas some would be upset by this, I view it as a great buying opportunity.
| | | | | |
| --- | --- | --- | --- | --- |
| REIT | P/AFFO | Historical P/AFFO | Yield | Historical Yield |
| Omega Healthcare Investors | 10.4 | 11.8 | 7.9% | 6.4% |
| Medical Properties Trust | 11.6 | 12.9 | 7.3% | 7.4% |
| Industry Average | 18.0 | NA | 5.1% | NA |
(Sources: GuruFocus, F.A.S.T. Graphs, Hoya Capital Real Estate)
For example, on a price/AFFO basis, both Omega and Medical Properties are trading at slightly discounts to their historical norms and deep discounts to their industry peers.
On a yield basis, MPW is trading in line with its norm, while Omega continues to offer a nice discount.
However, only when we consider the longer-term (20-year) outlook do we truly get a sense for how undervalued both stocks are.
| | | | | | |
| --- | --- | --- | --- | --- | --- |
| REIT | Forward Dividend | Projected 10-Year Dividend Growth | Fair Value Estimate | Growth Baked Into Current Share Price | Margin Of Safety |
| Omega Healthcare Investors | $2.56 | 5% (current trend) | $50.55 | -6.7% | 36% |
| | | 6% (conservative scenario) | $52.96 | | 39% |
| | | 7% (likely scenario) | $55.54 | | 42% |
| Medical Properties Trust | $0.96 | 3.5% (current trend) | $21.94 | -21.4% | 40% |
| | | 4.5% (likely scenario) | $22.96 | | 43% |
| | | 5.5% (bullish scenario) | $24.10 | | 45% |
(Sources: GuruFocus, F.A.S.T. Graphs)
Using a 20-year discounted dividend model, which calculates the intrinsic value of each REIT via the net present value of future dividends (discounted at the market's 9.1% historical total return since 1871), we find that both stocks are equally undervalued by about 42-43%.
That's due to the market pricing in ridiculously pessimistic dividend growth, of a kind that would require the collapse of the entire medical REIT industry.
Risks To Consider: Stranger Things Have Happened, But None Stranger Than This
While the underlying business model of both Medical Properties Trust and Omega Healthcare Investors (triple net lease medical properties with high and growing demand) is sound, that doesn't mean the industry doesn't experience the occasional crisis.
As we saw with MPW's dividend, when credit dried during the Great Recession, the payout was cut and then frozen for years.
Meanwhile, Omega's experience during the SNF apocalypse of 2000-2003 shows that Congress can, at times, act in a highly short-sighted and idiotic manner, one that can blow a hole in the entire industry.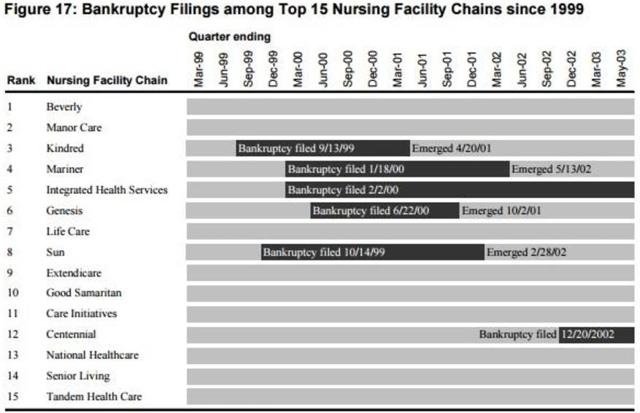 Currently, the debate over repealing ObamaCare and replacing it with a system that greatly de-funds Medicaid via block grants to the states is resulting in some very nice buying opportunities. However, should this legislation eventually pass, it will certainly act as an anchor on OHI's growth prospects.
Of course, the actual cuts wouldn't start to phase in until 2020 or 2021, which means the industry would have time to adapt, and hopefully the beneficial demographic trends would help to bring the industry's long turmoil to an end.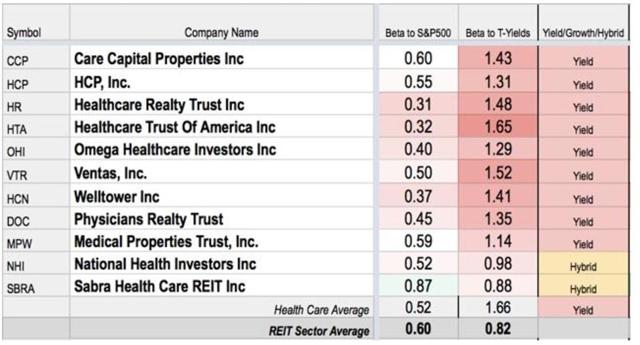 (Source: Hoya Capital Real Estate)
Finally, while rising rates are not by themselves likely to kill off the growth in either REIT (cash yields on new properties will rise along with costs of capital), keep in mind that both stocks are highly rate-sensitive. Specifically, that means that for each 1% increase in 10-year Treasury yields, Omega and Medical Properties' dividend yields are likely to rise by about 1.29% and 1.14%, respectively.
Again, for long-term focused investors (with a 7+ year time frame) or price-insensitive retirees living purely off dividends, this won't matter. However, if your portfolio is small enough that you do need to occasionally sell shares, then you need to keep this risk of short-term price decline in mind.
The solution is to keep 1-2 years of expenses' worth of cash on hand to allow you to ride out any potential short-term market swings (this applies to all stocks held by anyone using the 4% rule).
Bottom Line: Medical Properties Trust Is Worth Owning, But Make Sure To Buy Omega Healthcare First
Don't get me wrong, there is a lot to like about Medical Properties Trust. In fact, I am considering adding it to my own portfolio. That's because barring a complete collapse of the hospital industry, the current dividend should remain secure and growing fast enough to generate market-beating, double-digit total returns for years or even decades to come.
That being said, it's important for investors to realize the realities of its business model, specifically that, despite a very long potential growth runway, and a demographic mega-trend at its back, MPW isn't likely to see dividend growth as fast as that which Omega investors are likely to enjoy.
Which is why, when it comes to choosing between these high-yielding medical REITs, I still consider Omega to be the superior choice, even for a conservative retiree portfolio. That's thanks to its superior balance sheet, proven ability to make accretive acquisitions, and highly secure and steadily growing dividend.
Which means the bottom line is that, while investing in MPW, especially at today's attractive valuation, is probably a good idea, you should make sure that you buy OHI first, because it's likely to generate far superior income growth and total returns in the coming decade.