Schmitt Industries, Inc. (NASDAQ:SMIT) is trading at $1.68, or 30.2% of its 2017 range ($2.28-$1.42) and 14.9% of its 2016 range ($3.16-$1.42). Shares are down due to operating losses.
The company recorded negative cash flow of $182K for fiscal year ended May 31, 2017, markedly improved over $820K in fiscal 2016. Annual sales rose 6% in 2017 to $12.4 million vs. $11.7 million in 2016. Better working capital control was achieved by recently appointed senior management. On August 15th, the company released its 2017 SEC form 10-K.
Share Ownership
There are large holders of the common stock, but none have absolute control. Ownership summary from SEC form DEF 14-A follows:
13.0% Directors and Executive Officers
17.0% Walter Brown Pistor
9.5% Monongahela Capital Management
5.5% Buttonwood Tree Value Partners
Also, as of June 30, 2017, the following holders filed ownership positions:
4.4% Renaissance Technologies
3.8% GRT Capital Partners
2.7% Teton Advisors, Inc.
Therefore, large disclosed positions represent approximately 46% of shares outstanding. The public and non-institutional float of 54% represents a market value of $2.7 million.
Insider Purchases, Option Grants, and Incentive Stock Plan
CEO David M. Hudson's recent purchases: 3,000 shares @ $1.69 on 5/11/17, 2,000 shares @ $1.60 on 8/16/17, 2,208 shares @ $1.60 on 8/24/17, and 1,292 shares @ $1.60 on 8/28/17.
Maynard E. Brown (Director): indirect 10,000 shares @ $1.74 on 5/31/17 and 5,000 shares @ $1.65 on 8/11/17.
During 2017, David M. Hudson received 85,000 of option grants at $1.70 per share, and CFO Ann Ferguson and VP David W. Case also received option grants on the same terms.
The recent proxy disclosed that the company proposes to increase the number of shares under its equity incentive plan from 300,000 shares to 500,000 shares.
The above insider purchases, option grants, and proposed equity plan increases suggest that senior management appears to be constructive on the company's future.
Real Estate Transaction Possible
Schmitt owns three buildings in Portland, Oregon, with total square footage of 40,500. In reviewing the company's assets, I found that the company is now offering to lease out its classic headquarters building with 7,700 square feet. Link to real estate flyer here.
Property values in Portland command high rental rates. On different websites, I found the asking lease rate is $25/SF/month. Perhaps at the annual meeting on October 6th, the company will clarify its real estate right-sizing strategy.
Xact Tank Monitoring System
Schmitt does not speak much about the growth in Xact Tank Monitoring sales. It is possible, however, to extract quarterly sales from SEC documents. What's intriguing here is that once Schmitt's device is installed, there are regular service fees paid by users. The company's customers include Superior Propane (Canada), Suburban Propane, Amerigas (APU), Pacific Propane, Termo Gas (Mexico) and other regional distribution companies.
The company has competitors offering various fill-level gauge configurations, but no competitor offers exact fill levels in real time based on direct satellite reporting. Here is a summary of its proprietary patented product offerings:
Schmitt Industries was granted the U. S. Patent # US8104341B2 on Jan. 31, 2012, (with 53 claims) which is the key IP protection for its proprietary Xact tank monitoring system. Here is a graphic schematic of how the sensor sends monitoring data to the GlobalStar satellite, which then is beamed to the GlobalStar earth station for further delivery to the Schmitt secure network (providing extensive data on each monitored tank):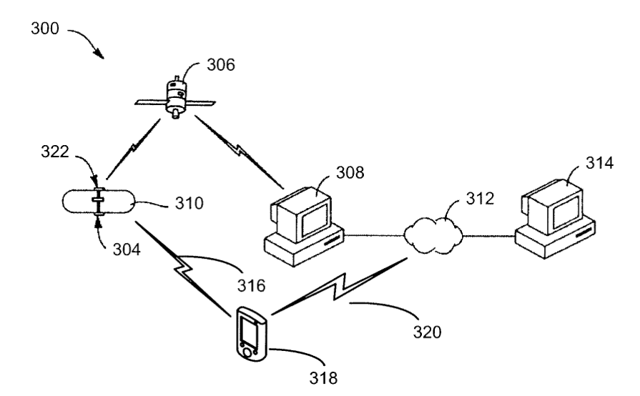 In addition to the above-claimed system, Schmitt also has a patent pending regarding its event monitoring system.
Revenue from the Xact Tank Monitoring System
(fiscal years ending May 31st, in millions)
| | | | | | |
| --- | --- | --- | --- | --- | --- |
| | 2013 | 2014 | 2015 | 2016 | 2017 |
| Revenue | .877 | .972 | 1.696 | 1.771 | 2.437 |
| YoY % | -- | +10.8% | +74.5% | +4.4% | +37.6% |
| % Total | 7.1% | 8.0% | 12.9% | 15.1% | 19.7% |

Operating margins are not broken out, but my guess is that Xact as a free-standing business would command multiples of about 2x-4x revenue. Since Schmitt's market cap is only $5.0 million, I think its shares represent an attractive way to own an interest in the Xact Tank Monitoring System.
Schmitt Industries is a conservative company and has not drawn much attention to its gem, Xact operations. Here is Schmitt's earnings release for 2017.
Summary
The shares of Schmitt Industries represent a value play based on the company's high net current assets and book value noted above, the potential impact from successful real estate right-sizing and, most importantly, the high growth potential of the Xact Tank Monitoring System. It is hard to find nano-cap stocks with such high-value lines of business, no debt and significant intellectual property.
Schmitt's SEC Form 10-K and website provide detailed historic financial statements and product information. In fact, the company has three websites for its three lines of business.
Editor's Note: This article covers one or more microcap stocks. Please be aware of the risks associated with these stocks.