President Trump's Twitter influence is undeniable. But his comments about individual public companies are also unprecedented. He can cause the stock market to react with just 140 characters. But can that influence alter a stock's trend? What's Trump true impact on the stock market? More importantly, what should investors do to protect themselves? Let's determine that for ourselves by examining some of Trump's most famous tweets about companies and the corresponding stock charts.
Trump attacked Rexnord for Moving to Mexico
Trump started criticizing companies on Twitter before he even took office. One of his first targets after winning the presidential election was Rexnord (RXN). He first attacked the company back on 12/2/16 for moving jobs to Mexico.
RXN moved down slightly after Trump's tweet, but then rebounded and continued to move sideways.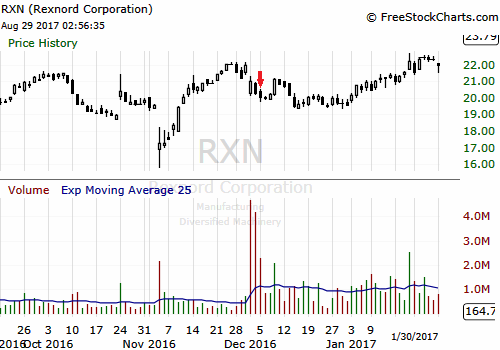 Figure 1: Daily chart of RNX. Chart provided by FreeStockCharts.com. The date of the tweet is shown by the red arrow.
Trump attacked RXN again on 5/7/17 for moving jobs to Mexico. The stock slipped down the next few days, but then resumed its sideways action. RXN's investors didn't seem to share the same concerns about the company moving jobs out of the U.S.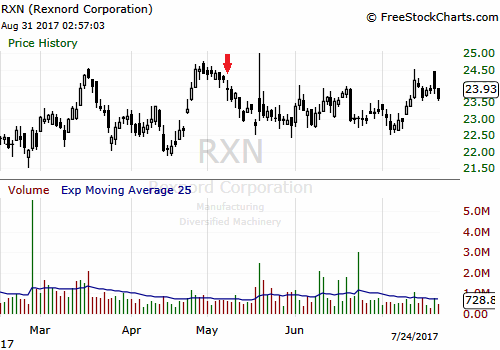 Figure 2: Daily chart of RNX. Chart provided by FreeStockCharts.com.
Trump Criticized Aerospace Contractors
Next up, Trump criticized two well-known aerospace contractors over the costs of their government contracts. For instance, on 12/6/16 Trump tweeted that the new Air Force One that Boeing (BA) was constructing cost too much. He even threatened to cancel the order.
His remark coincided with a small drop in BA that day that quickly reversed. And the stock has climbed strongly since then.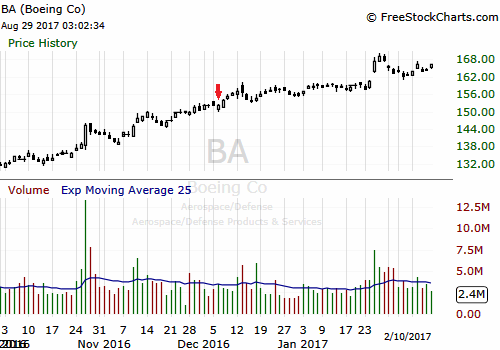 Figure 3: Daily chart of BA. Chart provided by FreeStockCharts.com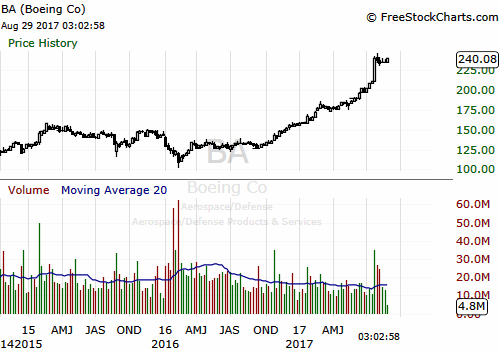 Figure 4: Weekly chart of BA. Chart provided by FreeStockCharts.com
Trump made a similar threat with Lockheed Martin (LMT). He complained about the cost of the new Lockheed F-35 fighter jet twice, once on 12/12/16 and again on 12/22/16. In fact, he even suggested that he would consider accepting bids from Boeing to replace the F-35 the F-18.
LMT gapped down by about 2.5% after Trump's first tweet. Then it dropped about 1.3% after Trump's second tweet. But Trump never followed through on his threats and LMT recovered to climb about 17% since then.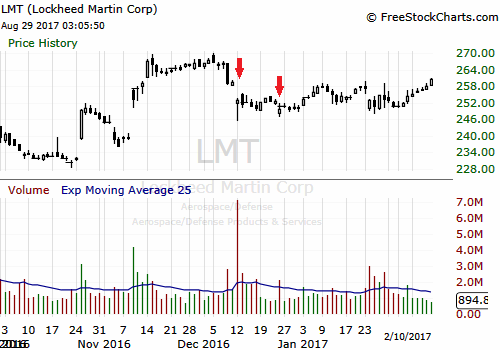 Figure 5: Daily chart of LMT. Chart provided by FreeStockCharts.com.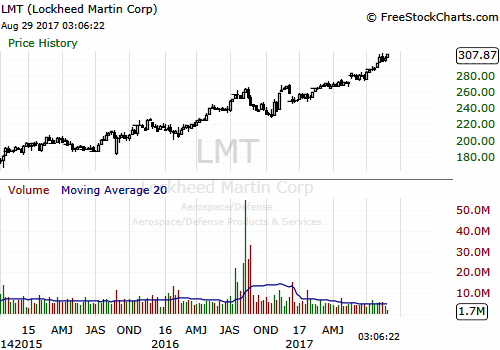 Figure 6: Weekly chart of LMT. Chart provided by FreeStockCharts.com.
Despite Trump's initial rhetoric, both stocks have benefited from the Trump presidency. Trump's increased focus on military spending has helped their bottom lines.
Trump Takes on the Auto Industry
Trump's next target was the auto industry. Trump blasted General Motors (GM) on 1/3/17 for moving Chevy Cruze production to Mexico. He threatened to issue a border tax on GM unless the company kept production in the U.S.
Investors seemed to yawn at this exchange though as the stock barely moved that day.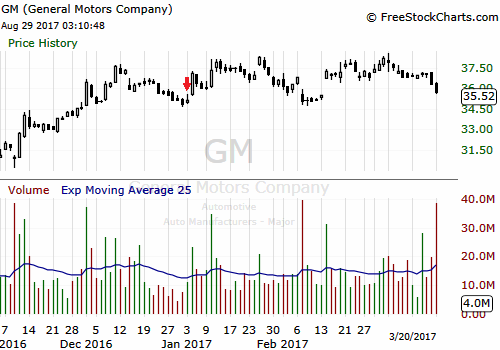 Figure 7: Daily chart of GM. Chart provided by FreeStockCharts.com.
Trump similarly took on Toyota (TM) for building plants in Mexico on 1/5/17.
Toyota's stock dropped slightly that day, but it also coincided with a longer-term downtrend. It's difficult to determine how much of that drop was due to Trump's comments, but they may have contributed.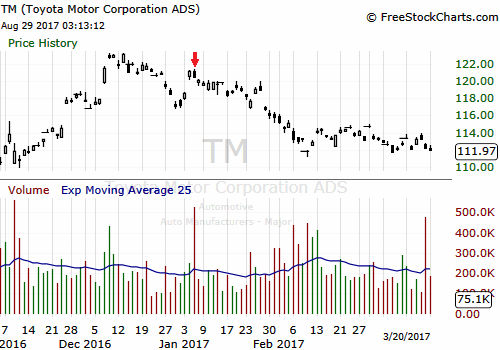 Figure 8: Daily chart of TM. Chart provided by FreeStockCharts.com.
Trump Gets Personal With Nordstrom
Then on 2/8/17, Trump took on Nordstrom (JWN) for dropping his daughter's clothing and accessory lines. He tweeted about terrible and unfair the company was.
The tweet didn't seem to affect JWN's trend much though. The stock gapped down at open and then closed higher. JWN has continued in a sideways pattern since then.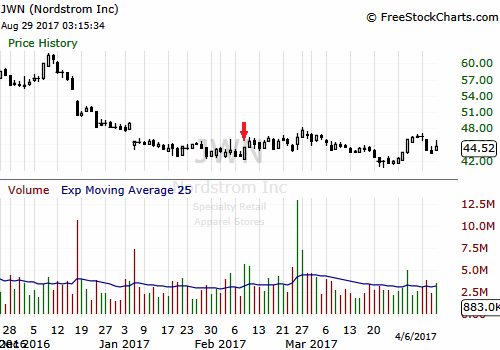 Figure 9: Daily chart of JWN. Chart provided by FreeStockCharts.com.
Trump Takes on the Media.
Trump quieted down his corporate attacks for a while. But then he took on the media companies over the summer. For example, Trump blasted the Amazon (AMZN)-owned Washington Post on 6/28/17. Trump said the newspaper was "fake news" and called out Amazon for avoiding "Internet taxes."
It isn't clear what internet taxes Trump referred to, but investors didn't seem to care either way. That's because AMZN barely budged from its trendline.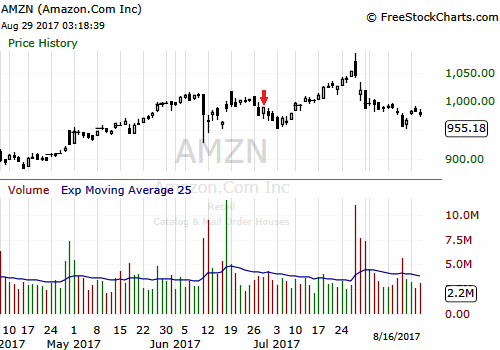 Figure 10: Daily chart of AMZN. Chart provided by FreeStockCharts.com.
The New York Times (NYT) also has been a favorite Twitter target of Trump's. His most recent attack on the venerable newspaper occurred on 8/7/17. Trump once again hammered the company for its coverage of his administration.
Trump's Twitter outbursts against the Times don't seem to have affected its stock though. In fact, the stock has experienced some of its best gains since 2013. And NYT barely even budged the day after Trump's tweet.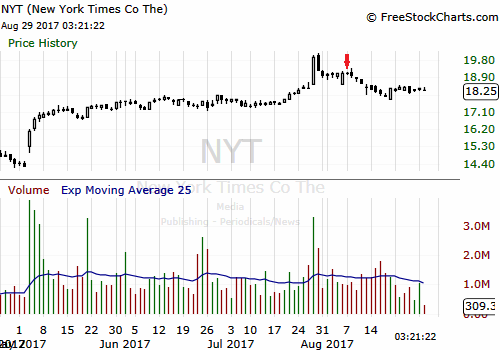 Figure 11: Daily chart of NYT. Chart provided by FreeStockCharts.com.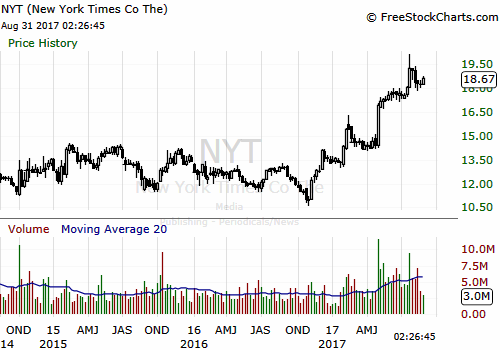 Figure 12: Weekly chart of NYT. Chart provided by FreeStockCharts.com.
Trump Blasted Former Business Allies
Some of Trump's corporate allies didn't approve of his response to the violence in Charlottesville, VA. CEO Ken Frazier of Merck (MRK) was the first to abandon Trump and leave his manufacturing council. Trump took to Twitter once again on 8/14/17 to voice his disappointment and blast Merck on drug prices.
Trump's comments didn't seem to have an impact on the price of Merck's stock though. MRK barely moved on the day of Trump's tweet.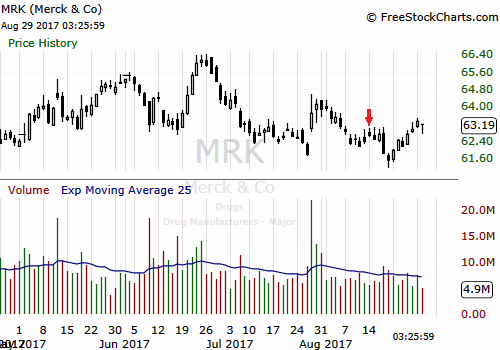 Figure 13: Daily chart of MRK. Chart provided by FreeStockCharts.com.
Trump's Continuing War With Amazon
Trump's also tweeted about Amazon.com and CEO Jeff Bezos on several occasions. The most recent occurrence came on 8/16/17. Trump once again blasted Amazon for hurting local retailers.
Amazon's stock had already been in a downtrend, and Trump's tweet didn't help it to recover. AMZN dropped slightly after the tweet, foiling a recent bounce up.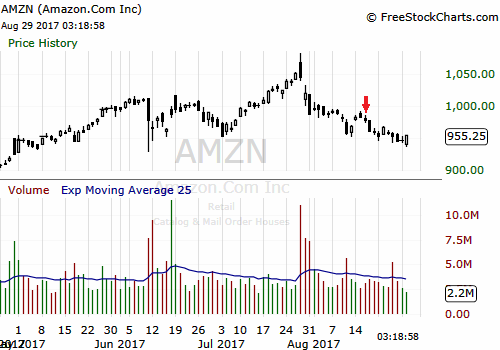 Figure 14: Daily chart of AMZN. Chart provided by FreeStockCharts.com.
Trump's NAFTA Comments and Shutdown Threat
Trump's negative comments aren't limited to Twitter, or even to specific companies though. On 8/22/17 Trump held a rally in Phoenix where he once again criticized the NAFTA treaty. He promised his followers that he would renegotiate the treaty, or perhaps even abandon it altogether. There are a lot of pros and cons to NAFTA, and discussing them is beyond the scope of this article. But abandoning NAFTA would potentially be a disruption to the U.S. economy. Trump also promised to shut down the government if Congress doesn't fund his wall. A government shutdown could lead to further economic disruption and uncertainty.
Needless to say, investors generally don't like uncertainty. The markets had been attempting to recover from a recent downtrend. But the day after Trump's comments the markets dropped slightly and started moving sideways. The chart of the Dow in Figure 14 illustrates this well. So the market's attempt to climb out of its short-term correction stalled out. And Trump's tweet may have contributed to this stall. But the markets did recover and rose during the following week leading up to Labor Day.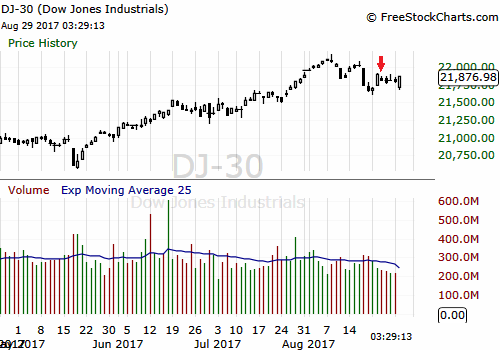 Figure 15: Daily chart of the Dow Jones Industrial Average. Chart provided by FreeStockCharts.com.
Conclusion
Trump's effect on the stock market seems to be limited at best. There were a few instances where stocks dropped slightly after he criticized companies. We all know that correlation doesn't equal causation, but the timing of these moves suggests that Trump could have had a small impact. These market reactions end quickly though and tend to recover the same day or soon after. So Trump doesn't seem to alter stock trends with his Twitter comments, though they may stall a trend or cause it to accelerate. As investors, the best thing we can do is to avoid making buy or sell decisions based on Trump's tweets. We've seen over and over again that stocks will quickly recover and resume their trends after Trump's criticism. So we should ride out the reactions to Trump's tweets. Also, avoid using tight stop losses for the foreseeable future. That way you won't get taken out of a trade if a stock briefly drops because of a Trump comment.
For now, we'll have to live with these small disruptions in the market. Trump loves his Twitter account, and he has an impulsive personality. So the Twitter outbursts are likely to continue unless Trump learns to relax. Perhaps we should all write Trump and convince him to take up yoga?
Disclosure: I/we have no positions in any stocks mentioned, and no plans to initiate any positions within the next 72 hours.
I wrote this article myself, and it expresses my own opinions. I am not receiving compensation for it (other than from Seeking Alpha). I have no business relationship with any company whose stock is mentioned in this article.