Firms focused on manufacturing investments, along with the manufacturing entities themselves, are likely assessing the feasibility of integrating 3D printing into their business models to increase efficiency and long-term returns. Similarly, investors with a long-term strategy are curious about this technology, which has emerged quickly. To inspire confidence in long-term positions, the industry evolved from a niche interest of a few small startups to a maturing industry with major players such as Hewlett-Packard (HPQ) and General Electric (GE) participating. However, investors should pursue investment in equities associated with 3D printing with caution.

With the recent maturity of the technology, many profitable stocks have seen dramatic drops in stock prices as losses mounted, and questions about their long-term viability arose. While many have referred to 3D printing as a "third industrial revolution" due to its applications across many industries and diverse product lines, market forces pushing some 3D printing companies to commoditization and others to specialization have altered the investment landscape in this industry. This analysis proposes investors should avoid long-term positions, but understanding the key players and technology is critical for understanding why.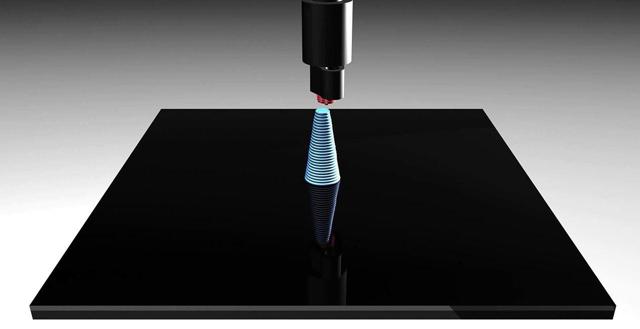 Broadly defined, 3D printing is the process of fused deposition modeling (FDM), which is the construction of objects that utilize technologies to build objects under computer control. Like printers that print to paper, the technology uses a digital file to instruct the printer to create the shape. The printers build three-dimensional parts layer-by-layer by heating and extruding material. Materials can vary widely, which may include plastics, composites, metals, even organic substances, and food.

Although this technology has existed for a few decades, a large price drop following the expiration of the patent owned by Stratasys (SSYS) on the FDM process allowed the technology to be applied at a more affordable cost. Today, 3D printing encompasses multiple applications spread over a wide variety of industries. The concept began originally as an outgrowth of inkjet printing in the 1970s, and in 1984 Charles Hull, the founder of 3D Systems (DDD), applied the technology to create a three-dimensional object.

3D printing covers a broad range of industries, which means developing an investment strategy around 3D printing presents various challenges. Many of the more prominent companies approach 3D printing in a general sense. HP Inc. (NYSE:HPQ), long an industry leader in inkjet printing, has introduced its HP Jet Fusion 3D 4200/3200 Printing Solution. This includes a printer, a build unit, and a processing station that allows for quality monitoring. The system also allows for additions during the printing process. It uses a "low-cost" thermoplastic that optimizes cost and part quality.

Also, 3D Systems, the company which largely started the industry, remains important today. The company is involved in a wide variety of 3D printing applications, including automotive, aerospace, healthcare, dental, durable goods, entertainment, training, and of course, the 3D printers and raw materials themselves. While revenue grew by more than fivefold between 2009 and 2014, growth eventually leveled off, and the losses mounted in 2015. The stock reached a high of over $96/share in 2013, but when losses increased, the stock price fell to just under $7 by 2016. Though losses were reduced and the stock has approximately doubled in value from the 2016 low, 3D Systems has yet to return to profitability.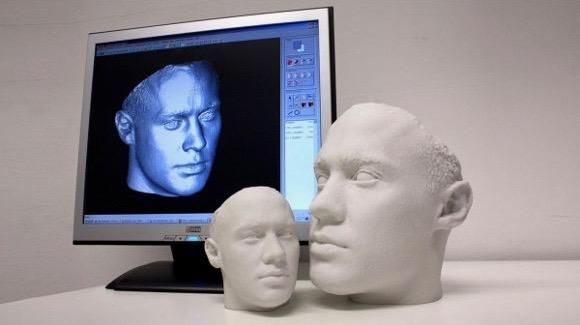 Stratasys is another manufacturer of 3D printers. Stratasys grew its revenue by over sevenfold between 2009 and 2014. However, like 3D Systems, that growth has since leveled off with modest levels of net income becoming large losses. The stock saw a drop from over $134/share in 2013 to around $17/share by 2016. With modest profits suddenly becoming substantial losses, the risk profile of both Stratasys and 3D Systems dramatically increased. Moreover, technological advances by other firms have further dampened recovery prospects for both Stratasys and 3D Systems. A Silicon Valley-based company called Carbon has developed a Continuous Liquid Interface Production (CLIP) technology that incorporates a wide variety of materials. Due to the company's private listing, the financial information is not currently available to the public.

Other companies have capitalized on the trend for products made of multiple materials by taking a manufacturing-based approach. Proto Labs (NYSE:PRLB) produces products based on 3D printing and other manufacturing methods. Additionally, as products and technologies evolve, Proto Labs can adjust manufacturing techniques to the needs of the customer. From an investment perspective, this approach has worked well. Although the stock price peaked at over $86/share in 2013, Proto Labs stock did not see the dramatic share price decline that befell many of its competitors. The stock trades at around $72/share at the time of this publication, and it has maintained profitability throughout this decade.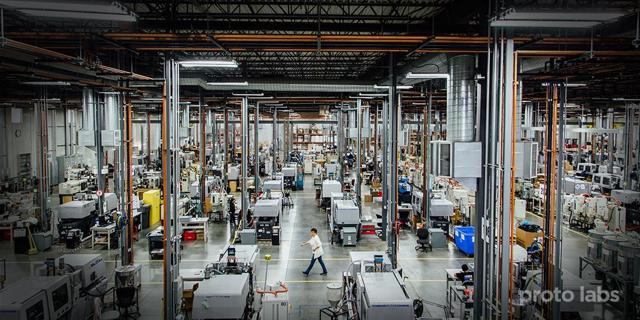 What appears to be happening is a bifurcation of 3D printing. On one side are companies such as 3D Systems or Stratasys sell single-material printers, and on the other side, entities like Proto Labs produce 3D printed products using multiple materials. Both 3D Systems and Stratasys have seen their printers become commoditized and face increasing competition from GE (NYSE:GE), HP Inc., and other large players. Conversely, Proto Labs - with a product offering more difficult to replicate than selling printers - has been less affected by its competitors.
Another factor less often discussed is their involvement in diverse and otherwise unrelated industries. A 3D print of a human liver has little relation to the creation of a cam shaft by a printer, outside of both falling under the umbrella of "3D printing." As the 3D printing process becomes more commoditized, that umbrella is likely to become less relevant. Companies that utilize multiple materials for more specialized 3D printing applications are likely to hold on to their identity as "3D printers" for a longer time. Conversely, single material, 3D printing generalists could see industry specific divisions spin off. GE, which also acquired Arcam AB and SLM Solutions Group, is rumored to be interested in buying 3D Systems. If that merger were to occur, GE could simply classify its 3D printing under its aviation, power, water or other divisions that correspond to a respective industry.
This industry evolution also calls into question the direction of the only exchange traded fund (ETF) in this industry, which is appropriately named The 3D Printing ETF (BATS:PRNT). Its holdings include MGI Digital Graphic Technology SA, 3D Systems, The ExOne Company, and K2M Group Holdings. The fund has a yield of 0.01% and an expense ratio of 0.66%. Since its inception date on July 18, 2016, the ETF has risen over 20% from its issue price of $20. However, that continued direction could be in doubt if the definition of the industry itself experiences a dramatic shift. As other industries absorb parts of 3D printing into other industries, the fund will have to decide whether it wants to become a more generalized industrial ETF or remake itself on what remains of the 3D printing industry.
Although 3D printing remains a space with potential for large investor growth, the stock performance of some major industry players, as well as evolving 3D printing technologies, are changing the investment landscape. Due to 3D printing's expansive industry reach, as well as both startup companies and established industrial conglomerates contributing to the industry's growth, manufacturing companies at all levels are affected.
While the diversity of the 3D printing industry can be confusing to investors, understanding this industry could become more straightforward if 3D printing is defined by the types of products produced. Since the materials and 3D printers involved in building human organs versus automotive parts are different, these segments of 3D printing could be classified as separate industries in the future. No matter how this industry is ultimately defined, manufacturers and consumers can expect both change and innovation. For these reasons, investors can expect opportunity, but it is likely better observed than vested.
Disclosure: I/we have no positions in any stocks mentioned, and no plans to initiate any positions within the next 72 hours.
I wrote this article myself, and it expresses my own opinions. I am not receiving compensation for it (other than from Seeking Alpha). I have no business relationship with any company whose stock is mentioned in this article.
Additional disclosure: The information offered herein is a result of secondary data analysis aimed to support investment portfolio strategy among the readership of Seeking Alpha and associated readers. Dr. Chicotsky is not employed or contracted to represent the interests of any companies included in the article.