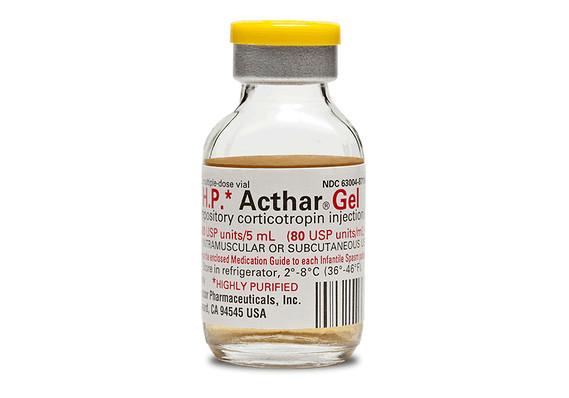 Mallinckrodt (MNK) is currently under siege from Praxair (PX), which is seeking to sell a generic version of its top-selling treatment Inomax. A Delaware judge recently invalidated 11 patents pursuant to Inomax, sending MNK to a new 52-week low last week. Mallinckrodt will likely dispute the ruling but the loss of key patents could create an overhang for the stock. Adding to the drama, a former employee sued Mallinckrodt over allegedly false claims it made about Acthar sales:
A former employee of the company is suing the company and its leadership, alleging they lied about its dependence on its controversial blockbuster drug, Acthar. The shares were bought as part of the company's stock purchase plan, so he's also suing on behalf of the plan.

The complaint is that Mallinckrodt's failure to disclose that up to 60% of Acthar's revenue comes from Medicare and Medicaid put its revenues at greater risk than management led on.
It is usually a bad sign when employees or former employees sue a company. If they are willing to sue then they could also be willing to provide key information to competitors or other parties that could potentially be used against the company. I had the following key takeaways on the lawsuit.
It Could Be Costly
Mallinckrodt's share price closed Friday at just over $35. The stock is down 53% Y/Y and well off its 52-week high of $77.25. The company has grown through acquisitions and price increases for acquired products. Such acquisitions may have masked the company's lack of organic growth.
It has been highly-dependent on Acthar, which treats infantile spasms, and makes up about 39% of revenue. In Q4 2016, Citron claimed over 60% of Acthar's sales came from Medicaid/Medicare and not the 25% the company had allegedly represented. The higher exposure to Medicaid/Medicare likely put Mallinckrodt at risk in case the government cut back on purchases of the drug.
The biggest cause of the fall in the share price has likely been the diminution in Mallinckrodt's specialty generics segment. Last quarter revenue for specialty generics fell 17% Y/Y, leading to a decline in total company revenue of 5%. Opioid sales made up 40% of specialty generics sales. State governments have attempted to crack down on prescriptions of opioids out of fear the drugs are being abused. The diminution in specialty generics has removed the veil of growth and likely changed sentiment for MNK and punished the stock.
Nonetheless, if the former employee can successfully make the claim that misleading statements over Acthar triggered the stock drop then [i] it could lead to a legal payout for Mallinckrodt and [ii] potentially prompt others to sue the company. At a minimum, it could cause Mallinckrodt to incur additional legal fees in defending itself against such claims.
It Could Call Into Question Management's Credibility
I have been an MNK bear for a while now. Being short the stock, I have had an economic incentive to see the stock fall. Negative comments from a disgruntled employee could be taken more seriously since that person is likely to be more knowledgeable about the situation than an arm's-length investor. A former employee accusing management of wrongdoing could hurt management's credibility. If management was misleading on the percentage of Acthar sold to Medicare/Medicaid then what else is it hiding? What else will it attempt to mislead investors about?
I believe Mallinckrodt's demise will not be orderly. Before it folds other issues could be uncovered. Management's ability to shore up investor confidence could be weakened by the current lawsuit and a potential loss of credibility.
It Could Give Lawmakers More Ammunition To Go After Acthar
In 2015, Acthar was the most expensive drug per patient currently being reimbursed by Medicare. The company is still attempting to prove the drug's effectiveness for certain indications. However, the government still has not reduced purchases of Acthar. Senator Tim Scott (R-SC) raised questions about Acthar's pricing in 2015, but it did not lead to a reduction in Acthar purchases by the government.
A lawsuit from a former employee could be the fodder the government needs to finally reduce purchases of Acthar and/or replace it with an alternative. Mallinckrodt recently licensed Synacthen Depot to Marathon Pharmaceuticals. Synacthen and Acthar have similar biological and pharmacological effects, and it could be potentially be used to replace Acthar for certain indications at a cheaper price. The loss of patents for Inomax has weakened the company. Any hit to Acthar sales could totally sink the stock.
Conclusion
A barrage of accusations about Acthar's effectiveness, its cost and whether the government is overpaying for the drug could come to a head. The recent lawsuit from a former Mallinckrodt employee could prompt lawmakers to finally take action. MNK is a strong sell.
Disclosure: I am/we are short MNK.
I wrote this article myself, and it expresses my own opinions. I am not receiving compensation for it. I have no business relationship with any company whose stock is mentioned in this article.