It looked like an innocent little software feature embedded in a newly launched mobile device. But it might have been a preview of Snap's (SNAP) ultimate demise.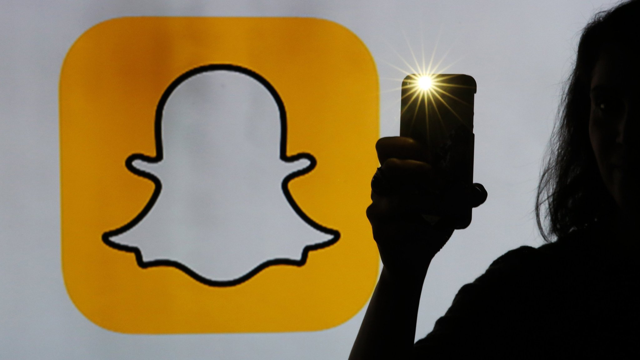 Credit: Financial Times
On Tuesday, Apple (AAPL) announced its top-of-the-line smartphone, the iPhone X. Among all the high-end hardware features presented during the company's launch event held in Cupertino, one demonstration caught my attention. Of all things, I was impressed with Animojis: "facial recognition software that will transform your expressions into an animated emoji," as properly described by the Mirror.
iPhone X users will now be able to record videos of him or herself as moving emojis and share the messages in audio and video with friends via iMessage and, I assume, other communication platforms. The feature is made possible due to Apple's TrueDepth camera, capable of analyzing 50 muscle movements and translating face motion onto the screen quite accurately.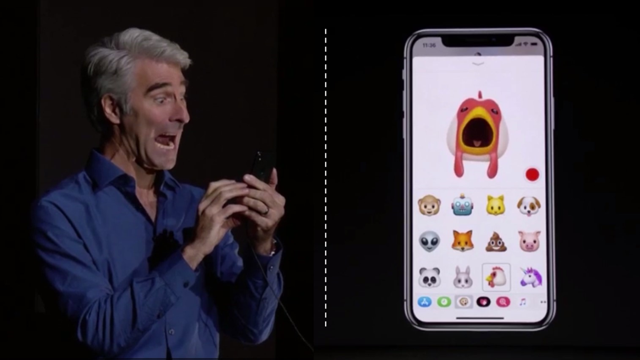 Source: DM Martins Research montage using Apple's event video
To be clear, I don't believe that a talking chicken that mimics someone's expression in real time is either that groundbreaking of a concept or a game changer in smartphone user experience. Having barely missed the millennial generation window by a few years, I actually find the whole concept fun yet silly. However, after watching Apple's live Animoji's demonstration, I couldn't help but immediately think about Snapchat.
Snap's flagship social media platform became known for incorporating augmented reality into the way people communicate online. For a few months, users that vomited rainbows and wore cat ears while talking to their friends became the company's signature. That is, until Facebook (FB) with its nearly $6 billion-a-year R&D budget (the equivalent of about 15 times Snap's 2016 total revenues) quickly caught on to the trend, and with the snap of a finger (pun intended), introduced augmented reality filters into its much more popular and widely-used Instagram platform.
Now, none other than the most valuable company in the world, maker of arguably the most successful mobile device ever marketed, has entered Snap's turf. Apple has integrated hardware (new camera) with software to offer its own version of what has helped make Snap an early success story. It is true that Animojis alone do not replace the full features offered by the Snapchat social platform. But in my view, it is a first step in that direction, with the added benefit of simplicity and ease of use provided by the integrated solution that does not rely on third-party platforms to operate.
The copycats will wear Snap down
But aren't these tech and social media behemoths just copying Snap's features and product development strategies? Yes, and I think Snap's management team deserves some brownie points for breaking ground and making the big wigs in the industry follow the lead of a young, six-year old tech company.
But when it comes to business, it's all about protecting the platform and building barriers to entry. As I see it, Snap has unsurprisingly not been able to do either, and I don't think there is much that the young company can do about it. The social media and online communication space is fertile ground for competitors of all sizes to try their luck, and for big names like Apple, Facebook and Alphabet (GOOG) (GOOGL) to nimbly incorporate the best practices into their well-developed platforms and ecosystems. In the case of Snap, it began with Stories and augmented reality, and competition quickly caught up. Whatever the Venice, California-based company chooses to focus on next, whether hardware like drones and glasses or something else, I fear that its older brothers will be right there, either one step behind or several ahead, to eat its lunch.
My take on SNAP stock
Traders might choose to take a swing at SNAP. Given the stock's wild volatility since the IPO, there is likely lots of profits to be made (long and short) in the near term. But staring farther down the road and looking through the lenses of long-term investing, I believe Snap is in trouble. For that reason, I continue to stay far away from the stock.
Note from the author: If you have enjoyed this article and would like to receive real-time alerts on future ones, please follow D.M. Martins Research. To do so, scroll up to the top of this screen and click on the orange "Follow" button next to the header, making sure that the "Get email alerts" box remains checked. Thanks for reading.
Disclosure: I am/we are long AAPL, GOOG.
I wrote this article myself, and it expresses my own opinions. I am not receiving compensation for it (other than from Seeking Alpha). I have no business relationship with any company whose stock is mentioned in this article.