The Nordic stock market contains lots of companies which have strong dividend and business track records. Even though majority of the best companies are still traded in the American stock market exchanges, I will be presenting in this article eleven highly profitable Nordic companies which could easily replace a portfolio which consists solely of US dividend aristocrats. All of the below graphs are self-made using respective company financial material.
Olav Thon Eiendomsselskap
Olav Thon is a Norwegian real estate investment company which owns shopping malls throughout Norway and office complexes mainly in the Oslo region. The company is a relatively young one as it was not incorporated until 1982. The fact that separates this Norwegian REIT stock from its peers is its conservative approach to growth. Majority of its competitors grow by issuing excessive amount of new shares or debt. Olav Thon mainly finances its growth with current cash flow and only then with debt. This is why its payout ratio is below 20%.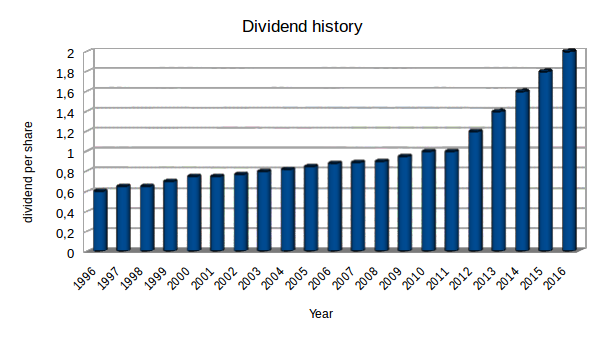 Current Yield: 1.2%
Tomra
Tomra (OTCPK:TMRAY) is a Norwegian multinational corporation which manufactures and sells recycling solutions. It has the highest global market share in this segment. The company was founded in 1972 and it is listed in the Norwegian Stock Exchange. In 2016 its FCF to sales ratio was 9% while FCF to assets was 15%. The current payout ratio is 48%.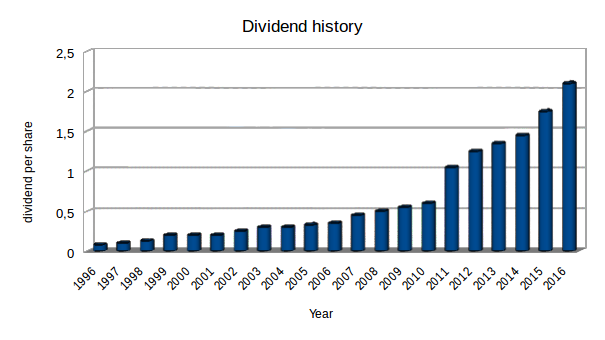 Current Yield: 1.8%
Novo Nordisk
The Danish Novo Nordisk (NVO) operates in the diabetes and insulin market where it is the global market leader. Its main rivals include Sanofi and Eli Lilly and its current pipeline looks very strong. Especially semaglutide looks very promising as it has clearly outperformed Eli Lilly's blockbuster drug, Trulicity, in trials. The company was founded in 1923 and it is one of the corporations traded in the Nordic stock market. As global diabetes problem is estimated to become even more serious, Novo Nordisk has a real mega trend as a tailwind. In 2016 the FCF to sales were 35% and FCF to assets 41%. The current payout ratio stands at 48%.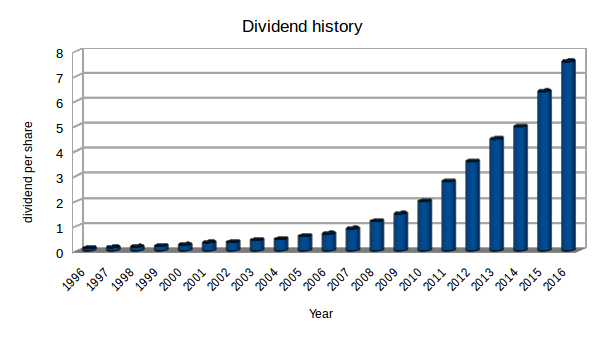 Current Yield: 2.5%
Novozymes
Novozymes (OTCPK:NVZMF) was spun-off from Novo Nordisk in 2000 when it was at the same time listed in the Danish Stock Exchange. Even though its stock market history is short, its business history dates back to the 1940s. Novozymes is a supreme market leader in industrial enzymes. In addition, it is selling micro organism in a smaller scale. Its market share in the global industrial enzyme sector is a staggering 48% and it has been the same for the last 25 years. Its closest rivals include Dupont with a 21% market share and DSM with a 6% market share. In 2016 FCF to sales were 19% and FCF to assets 14%. Currently the payout ratio is only 47%.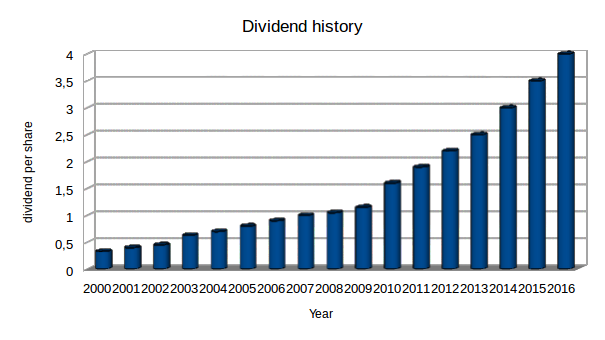 Current Yield: 1.2%
Atlas Copco
Atlas Copco (OTCPK:ATLKY) was founded in Sweden in 1873. The famous Wallenberg family was among one of the founders. The company focuses currently in the manufacture of industrial compressors, vacuum solutions and industrial tools. The mining equipment and construction divisions will be spun-off next year to a separate company, Epiroc. Its cash flow generation and margins make it the world's most profitable industrial equipment manufacturer. This is only thanks to its compressor division which was acquired in the 50s. The rest is history. If I had to invest in only one company, Atlas Copco would be my first choice. In 2016, FCF to sales were a staggering 16% and FCF to assets 14%. Payout ratio stands at 52%.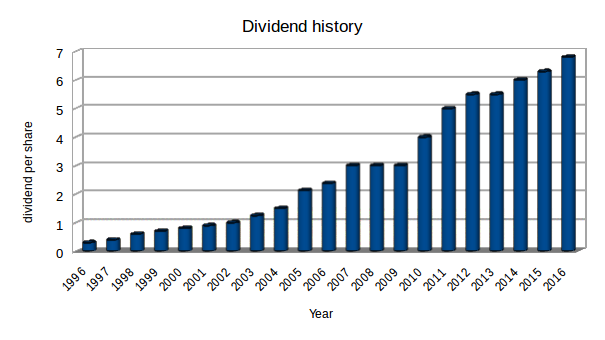 Current Yield: 2.2%
Alfa Laval
This Swedish company specializes in the manufacture and sale of equipment related to fluid handling, heat transfer, separation and process solutions. Their probably best known product is related to milk separation which was introduced already in 1899. Alfa Laval was founded in 1883 and it was purchased by Tetra Pak in 1991. The company was re-listed again in 2002 which is the reason for a short dividend history. However, the company has always been a cash cow and it is considered as a premium quality manufacturer in its industries. In 2016 FCF to sales were 12% and FCF to assets 8%. Payout ratio is only 40%.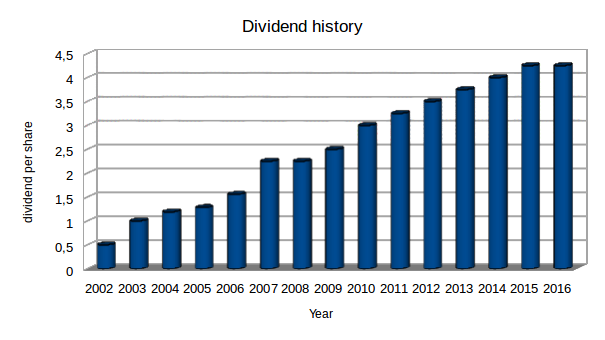 Current Yield: 2.2%
ASSA Abloy
Swedish ASSA Abloy (OTCPK:ASAZF) was formed through the merger of Swedish ASSA (spin-off from Securitas) and Finnish Abloy in 1994. The company is the world's largest lock manufacturer. Its product offering consists both of mechanical and electrical locking solutions. The company has supported its already strong organic growth through successful execution of bolt-on acquisitions since its merger. In 2016, the FCF to sales was 10% and FCF to assets 7%. Payout ratio is currently 47%.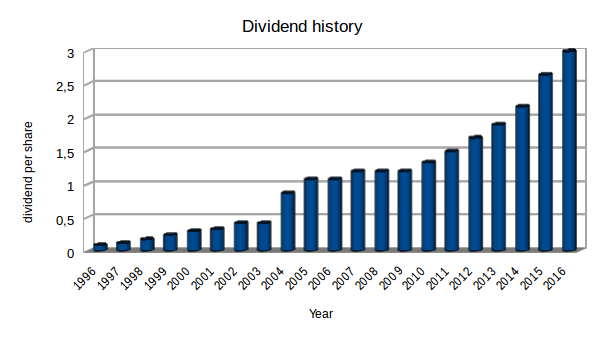 Current Yield: 1.6%
H&M
This Swedish fashion retailer, founded in 1947, is the second largest apparel manufacturer and retailer in the world. H&M (OTCPK:HMRZF), together with Spanish Inditex, can be considered as the inventors of the Fast Fashion concept. The company is currently struggling with its slow supply chain and customer shift to online. This has caused the free cash flow to decrease in recent years. I do not recommend buying before the CMD which should provide more answers about how the management is trying to tackle the current ongoing issues. In 2016 the FCF to sales had dropped to 4.7% and FCF to assets to 10%. Current payout ratio is 154% which is completely unsustainable.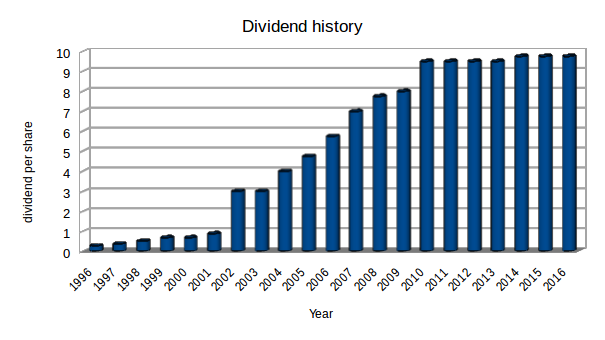 Current Yield: 4.5%
Svenska Handelsbanken
The most profitable stock all of times is a Swedish mortgage bank, Svenska Handelsbanken (OTCPK:SVNLF) (founded in 1871). What separates this bank from the rest is its de-centralized business model where a branch is the bank. When a customer walks into a store, all decisions will be made in that specific branch. As a result, the staff tries to tie long-term customer relationships and they have even been considered as sometimes choosing who they accept as customers. Their unique business model, developed already in the 70s, has made the bank more profitable than the average of its Nordic peers. In addition, their loan loss ratio has been much lower than the average of its Nordic peers. When a management says they emphasize profitability over growth, that is music to a shareholder's ears.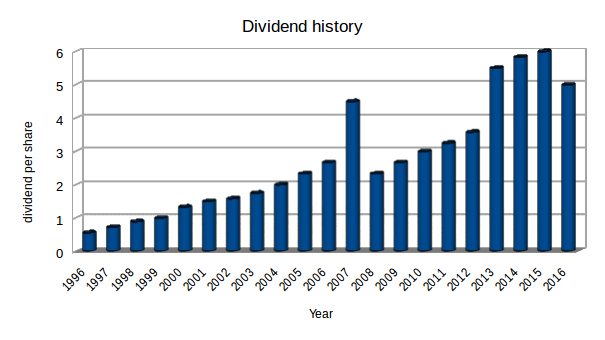 Current Yield: 4.2%
KONE
KONE (OTCPK:KNYJF) is a Finnish company which was incorporated in 1910. It focuses currently in the manufacture and service of escalators and elevators. It has been the most successful Finnish industrial company and companies such Konecranes and Cargotec were spun-off from it 20 and 10 years ago respectively. In 2016 its FCF to sales was 12% and FCF to assets 13%. The current payout ratio is 76%.
Current Yield: 3.2%
Nokian Tyres
This Finnish company which was founded in 1932 can be considered as the inventor of the winter tire and studded winter tire. Nokian Tyres (OTCPK:NKRKF) focuses in the manufacture of passenger and heavy premium tires in the aftermarket. As the company does not sell its tires as pre-fitted ones, it has for decades been the most profitable tire manufacturer in the whole world. Even though the top line has been decreasing lately mainly due to weakness in Russian market, the management is strongly in the opinion that the company is returning to growth track. In 2016 its FCF to sales was 18% and FCF to assets 13%. The current payout ratio is 79%.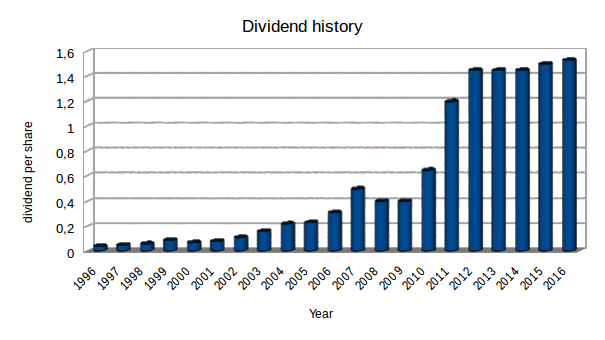 Current Yield: 4.1%
Summary
If you are looking for stable and profitable blue chip companies, your search is over. The above mentioned 11 Nordic companies make a well diversified portfolio with a dividend yield of 2.6%. Even though you can not expect dividend increases each year, this portfolio surely provides a robust dividend growth potential for the long-term as each of these companies can be considered as market leaders in their specific market niches. After all, the best investments are made in companies which have shown to be capable of generating industry leading margins even during bear markets. All you need to do is to keep holding these stocks in your portfolio for the next decade while reinvesting your dividends, and you are bound to do well.
Disclosure: I am/we are long NKRKF, ATLKY, SVNLF, NVO. I wrote this article myself, and it expresses my own opinions. I am not receiving compensation for it (other than from Seeking Alpha). I have no business relationship with any company whose stock is mentioned in this article.
Editor's Note: This article discusses one or more securities that do not trade on a major U.S. exchange. Please be aware of the risks associated with these stocks.