BP plc (NYSE:BP) is a major player in Azerbaijan, a former Soviet satellite state located in the Caucasus along the Caspian Sea. Since gaining its independence from Moscow in 1991, Azerbaijan has seen tremendous economic gains largely on the back of surging oil and natural gas production from offshore fields in the Caspian Sea. BP plc first moved into the region in 1992 by opening an office in Baku, setting the stage for the 1994 signing of a production sharing contract covering the ACG fields. The PSC was dubbed the Contract of the Century, more of a geopolitical marketing scheme than anything else (to encourage Azerbaijan to move away from the post-Soviet Russian sphere of influence, but enough about politics). Let's dig in.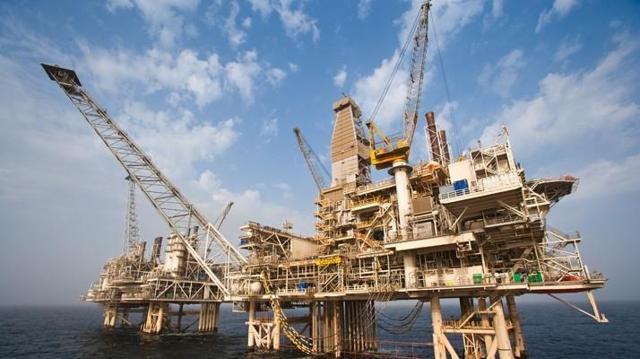 Source: BP plc
Three-in-one
Known as the Azeri-Chirag-Deepwater Gunashli field, this development is really three oil fields rolled up into one project. The PSC signed between BP, the state-run energy company of Azerbaijan known as SOCAR, and a variety of other firms was to run for 30 years. That was in 1994 so the deal would have run out in 2024. BP plc didn't want the good times to end as these massive oil fields are very profitable (large conventional projects have some of the lowest breakeven prices outside of super-massive onshore Middle Eastern fields).
On September 14, BP and its partners announced that they were paying Azerbaijan $3.6 billion to extend the production sharing contract out to the end of 2049. Part of this deal included BP's share of the ACG fields falling from 35.8% to 30.37%, and will see SOCAR's stake in the fields rise (each partner ceded a portion of their stake to SOCAR) from 11.6% to 25%. This was expected as BP had signed a non-binding letter with SOCAR last year setting the stage for what the contract extension would look like.
The terms may seem odd, but keep in mind that nations with large conventional oil & gas resources call the shots. BP and its partners are paying Azerbaijan for the right to keep profiting off of these massive fields, which through over $33 billion in investments has produced 3.2 billion barrels of oil, equal to 440 million metric tons of crude. Bob Dudley, BP's CEO, sees this deal being profitable at oil prices of $55/barrel which is where Brent is at today. This guidance is vague but not unreasonable.
During the announcement, the president of Azerbaijan, Ilham Aliyev, noted that the three fields had 500 million metric tons of oil reserves left. I'm not sure if those are all recoverable, but it is clear there is still a lot of oil left to extract. A material amount of associated natural gas has also been produced, 30 billion cubic meters (equal to over 1 trillion cubic feet) since the ACG reached first-oil in 1997.
A bit of history
The first part of the ACG development that came online was the Chirag project in 1997 which brought the Chirag 1 production platform online. It was a while after that, aided by steadily rising oil prices, that the Central Azeri platform started producing oil in early-2005. Swiftly followed up by the West Azeri and East Azeri platforms starting operations in late-2005 and late-2006, respectively. Two years later in 2008, the Deepwater Gunashli platform commenced operations. ACG's last project was the West Chirag platform which started up in 2014.
During the first half of 2017, production out of the ACG fields averaged 585,000 barrels of oil equivalent per day. Mostly oil. Six production platforms, two PCWU (process, gas compression, water injection and utilities) platforms, an extensive subsea gathering system, and the onshore Sangachal terminal (can handle 1.2 million barrels of crude per day) made this possible.
On a per platform basis, the Chirag (56,000 BOE/d), East Azeri (77,000 BOE/d), Central Azeri (129,000 BOE/d), West Azeri (116,000 BOE/d), Deepwater Gunashli (120,000 BOE/d), and West Chirag (87,000 BOE/d) produced that much on average during 1H 2017. The Azeri field is really what underpins the ACG endeavor.
BP is accepting a smaller stake in the ACG project, equal to a 15,000 BOE/d decrease in 2018 production levels versus 2017 levels, but it is retaining its stake in the massive production streams currently churning out.
How oil & gas gets to end buyers
Azerbaijan exports a lot of crude as production vastly outstrips domestic demand. Oil is carried from the Sangachal terminal through the Baku-Tbilisi-Ceyhan pipeline, which goes through Azerbaijan, Georgia, and Turkey, ending along the Turkish Mediterranean Coast at the port city of Ceyhan. From there, Azerbaijani crude has access to Europe and the rest of the world. BP plc is a very adept marketer of crude and international crude prices (Brent based) are much stronger than American oil prices (WTI based).
The Baku-Tbilisi-Ceyhan Pipeline was completed back in 2006 by a consortium led by BP, and the oil major owns a 30.1% stake in the BTC Pipeline as of the end of 2016. Stretching for 1,768 kilometers, the pipeline carries crude produced from the ACG fields, condensate produced from the nearby Shah Deniz field (more of a natural gas field, BP is the leader of the consortium that is developing those resources), and third-party volumes primarily from Kazakhstan and Turkmenistan.
It currently has 1 million bpd of transportation capacity, and on average, the system had a throughput utilization rate of 694,000 bpd in 2016. Meaning there is plenty of room to carry additional condensate production BP is bringing online through the Shah Deniz 2 expansion without running into potential bottlenecks.
On a side note, the Shah Deniz 2 project seeks to bring an additional 16 Bcf/d of natural gas production and 105,000 bpd of condensate production online by the end of the decade. Most of which will be exported to Turkish and European markets.
Another pipeline operated by BP, the 830-kilometer long Western Export Route Pipeline, came online in 1999 and routes ACG produced oil up to Georgia's Supsa terminal near the Black Sea. With 100,000 bpd of takeaway capacity, most of that was utilized in 2016 as an average of 83,000 barrels of oil per day was exported through the system. Like the BTC Pipeline, the WER Pipeline originates at the Sangachal terminal. BP helped build and owns 35.8% of the pipeline through its stake in Azerbaijan International Operating Company.
Gas exports are dealt with through the South Caucasus Pipeline which starts at the Sangachal terminal and runs for 693 kilometers delivering gas to Georgia, Azerbaijan, and after the first stage of the Shah Deniz development came online (back in July 2007), Turkey. Like the BTC Pipeline, the SC Pipeline came online in 2006. The pipeline is currently being expanded through the South Caucasus Pipeline Expansion project to support much larger gas volumes as the Shah Deniz 2 development nears completion.
On average in 2016, 121,000 BOE/d of the pipeline's 143,000 BOE/d in capacity was being utilized. An expansion was needed as the system is already exporting about as much ACG and Shah Deniz gas as it can. BP owns 28.83% of the South Caucasus Pipeline.
Final thoughts
There appears to be enough resources to support further development, but that will probably be limited to new subsea wells tied-back to existing infrastructure. It doesn't look like an expansion via a new production platform of the ACG fields is currently being considered because it isn't warranted, there is ample infrastructure to build off of already. Water injection projects help maintain reservoir pressure.
BP plc is working with SOCAR to explore other parts of the Caspian Sea, and may uncover another major oil or gas deposit over the coming years. Before then, large income streams from the ACG and Shah Deniz fields will do their best to help bolster BP plc's cash flow position. Investors looking to read more about BP plc should check out its intriguing LNG development in West Africa or its recent Mancos shale well in the San Juan Basin.
Disclosure: I/we have no positions in any stocks mentioned, and no plans to initiate any positions within the next 72 hours.
I wrote this article myself, and it expresses my own opinions. I am not receiving compensation for it (other than from Seeking Alpha). I have no business relationship with any company whose stock is mentioned in this article.