Risk vs. reward is key when analysing the forex markets. A currency like the Swiss franc that has dropped very significantly against the euro and U.S. dollar over the last two years likely has a big "margin of safety" built in. In other words, there is a limited degree of downside but high potential upside.
Or, at least, that's what theory would say. The reality is that the Swiss franc has technically not been functioning as a "risk-off" currency like it would be expected to.
For instance, after Brexit took place last year - which was largely seen as a shock event - the franc only rose slightly against the euro before dropping even further, while there was practically no appreciation in the franc versus the dollar.
CHF/EUR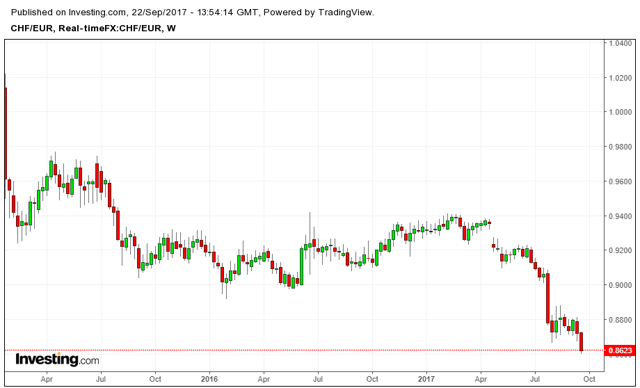 CHF/USD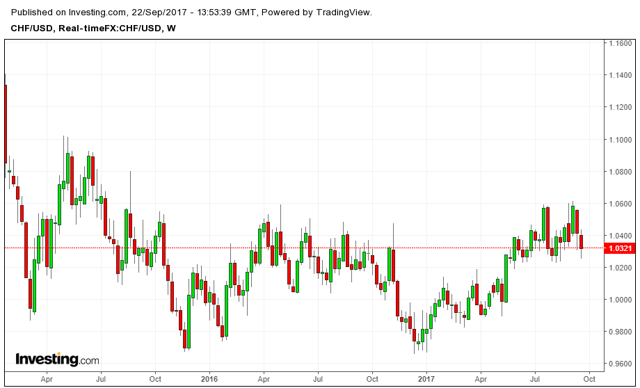 Compare that to the yen, which saw a significant reversal after June 2016 and also after the Trump election:
EUR/JPY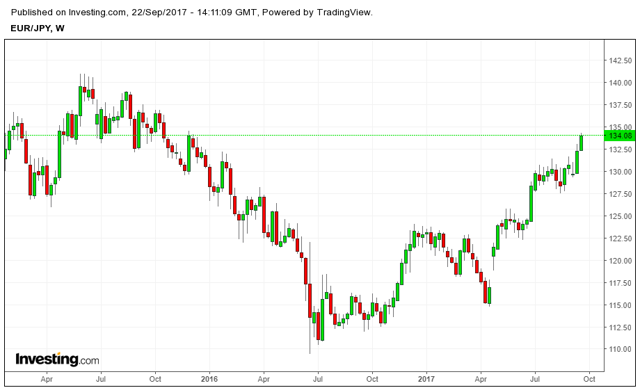 USD/JPY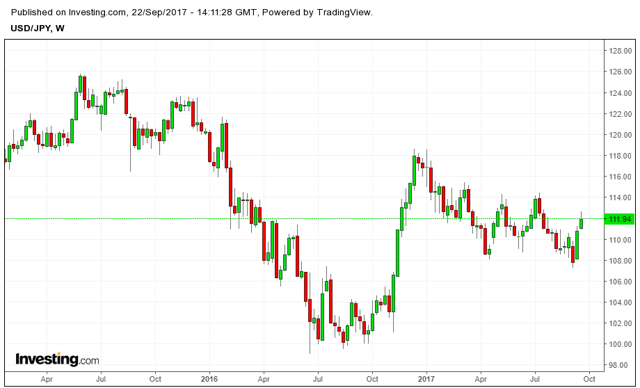 In spite of the drop in valuation, the Swiss franc is likely to be the most overvalued major currency in the world right now. When we look at a broader monthly chart, we see that even with the decline since 2015, the currency still trades at very high historical levels to the euro on a 10-year basis: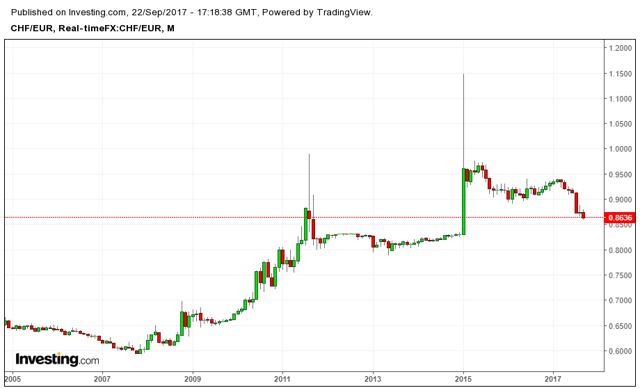 Therefore, it is anticipated that the drop has significantly further room to run. Specifically, we see that while Switzerland has been grappling with deflation over the past couple of years, inflation rates still remain lower than the euro area at 0.5%.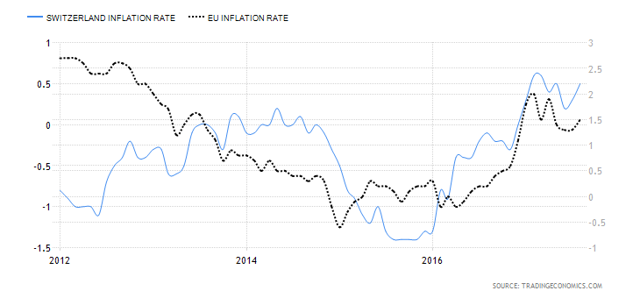 Source: Tradingeconomics.com
Even with a falling currency, inflation rates are rising very slowly. However, given Switzerland's export-oriented business model, it also makes sense that further weakness is in Switzerland's interest. In this regard, inflation still has a lot of room to rise further, giving the Swiss National Bank a lot of leverage in weakening its currency.
To conclude, normal "risk-off" rules do not appear to apply to the Swiss franc these days. The currency is grossly overvalued compared to other major currencies, and I anticipate that this trend will continue over the medium to long term. I take a bearish view on the Swiss franc.