The S&P 500 reached another all-time high last Friday, closing September up nearly 2% (and +12.5% for the year-to-date). However, last week began with another market scare. On Monday, there was a serious correction in technology stocks and a big rotation into crude oil as well as cyclical stocks. Fortunately, many of the more fundamentally sound tech stocks subsequently rebounded impressively after Monday's "tech wreck." The best news is that money isn't leaving the stock market; instead it is being reshuffled. For three straight weeks, dividend stocks have been performing well. This surge in dividend stocks is a good omen, since it means that the foundation under the latest bull market surge remains very solid.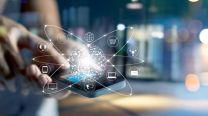 One of my favorite tech stocks, Micron Technology (MU), posted better than expected quarterly sales (a 3% surprise) and earnings (a 9.8% surprise) after the market closed on Tuesday. The company also raised both its current quarter's sales and earnings guidance well above previous analyst estimates. As a result, on Wednesday, Micron Technology led the entire technology sector higher, erasing memories of Monday.
Moving into October, I expect wave after wave of similar sales and earnings surprises to propel select technology stocks higher, especially after October 15, when third-quarter earnings announcement season commences. In addition, October marks the start of the seasonally strongest time of the year. Last week's monthly seasonality report from Bespoke Investment Group ("October Seasonality," September 28, 2017) shows that October, November, and December have been the #2, #3, and #5 best months for the DJIA over the last 20 years. Over the last 20 years, the Dow Jones Industrial Average has gained an average of just 1.32% in the first nine months of the year, but then it delivered a 5.46% average gain in the fourth quarter.
(Please note: Louis Navellier does currently hold a position in MU. Navellier & Associates does currently own a position in MU for client portfolios).
At Navellier & Associates, we try to provide a sound-minded and non-emotional analysis of the stock market and the economy, rather than reacting to headlines that come streaming across our computer screens every minute. Last week, the negative financial media posted their usual series of articles trying to stir up market panic. After the Sunday elections in Germany, for instance, the press cited the right-wing seats won in the German election rather than concentrating on Angela Merkel's victory.
Next, the press cited OPEC production limits as one reason why the stock market was rotating into energy stocks. I would counter that crude oil inventories should rise in upcoming weeks, despite the disruptions in the oil patch from Hurricane Harvey and any (non-sustainable, in my opinion) OPEC production limits. This is the time of year when oil demand drops, so I do not expect crude oil prices to rise much further.
On Tuesday, it was the bond market's turn to overreact. In a speech before the National Association for Business Economics in Cleveland, Fed Chair Janet Yellen said, "My colleagues and I may have misjudged the strength of the labor market," adding that "There is a risk that inflation expectations may not be as well anchored as they appear and perhaps are not consistent with our 2% goal." Translated from Fedspeak, she is essentially admitting that the Phillips Curve (where prices rise if unemployment falls) is apparently not working. That is puzzling her and her colleagues, but I would cite poor productivity gains, globalization, and Amazon.com causing everyone to price-shop as causes for why inflation is no longer a major threat.
In her speech, Yellen raised the following question: "How should (Fed) policy be formulated in the face of such significant uncertainties?" She answered by saying, "In my view, it strengthens the case for a gradual pace of adjustments," but quickly added, "We should be wary of raising rates too gradually."
It is very odd for a Fed Chair to admit economic and inflation uncertainties, so Treasury bond yields temporarily moderated a bit in the wake of Yellen's overall dovish speech.
The bottom line is that traders often react to news rather than analyzing all sides. One thing I can assure you is that we try to avoid any such knee-jerk reactions. I hope that is evident in each MarketMail issue.
A Mixed Array of Economic News
No wonder the Fed is confused. Most weeks offer an array of positive and negative economic indicators.
Here's an example of good and bad news in one report: On Tuesday, the Conference Board reported that its consumer confidence index slipped to 119.8 in September, down from a revised 120.4 in August. The Conference Board noted that confidence fell "considerably" in Texas and Florida in the wake of Hurricanes Harvey and Irma. The present situation component slipped to 146.4 in September, down from 148.4 in August, while the future expectations component rose to 102.2 in September, up from 101.7 in August. Overall, it appears that consumers will cheer up after most of the hurricane cleanup is completed.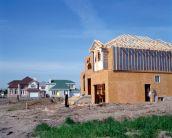 Also on Tuesday, the Commerce Department reported that new home sales declined 3.4% in August to an annual pace of 560,000. In the past 12 months, new homes sales have declined 1.2% and are now running at the slowest annual pace since last December. New home sales are only running at about 70% of their long-term average due apparently to a national shortage of construction workers. New home sales peaked in March at an annual pace of 638,000 and have slowed precipitously, so the inventory of new homes now stands at 6.1 months, which should help median home prices soften a bit. CBS News Sunday Morning show's story was the lack of skilled labor "reaching a crisis stage." In the past 12 months, median home prices have risen only 0.4% to $300,200. Since higher housing/rental prices have been an inflationary component in the Consumer Price Index (CPI), it appears that inflation may now be cooling even faster.
On Wednesday, the Commerce Department announced that durable goods orders rose 1.7% in August, significantly above economists' consensus expectations of a 1% increase. A surge in the transportation component due to a 45% surge commercial aircraft was largely responsible for the surge. Excluding transportation, durable goods rose at a much more modest pace of 0.2%. A key measure of business investment, namely core capital goods, rose 0.9% for the eighth time in the past nine months. In the past three months, business investment is running at an 8% annual rate, which should boost GDP growth.
Speaking of GDP growth, on Thursday the Commerce Department revised their second-quarter GDP calculation up to a 3.1% annual pace, up from 3% previously estimated. In the second quarter, consumer spending grew at a 3.3% annual pace, while business spending grew at a robust 7% annual pace (up from 6.2% previously estimated). Overall, stronger business spending and higher inventories (revised up to $5.5 billion) were the primary catalysts for the slight upward revision of second-quarter GDP growth.
Disclosure: *Navellier may hold securities in one or more investment strategies offered to its clients.
Disclaimer: Please click here for important disclosures located in the "About" section of the Navellier & Associates profile that accompany this article.