BlackRock (BLK), proprietor of the dominant iShares ETF brand, would conveniently have us believe ETFs are not a big deal. Reuters summed it up as follows:

The estimate on Tuesday showed that $11.9 trillion in stocks were owned by mutual funds, exchange-traded funds, institutional accounts and private investors that track an index. That accounts for 17.5 percent of the $67.9 trillion in global equity market capitalization, according to the data.

I believe this underplays the problem, because of index hugging, the money flows to a subset of the entire market, and if it's not passive, that doesn't mean it's contributing to price discovery.
Index huggers
There are a lot of index huggers within "active management". In asset management, a lot of firms have a business model where they will try to gather assets and keep them. Clients compare the offerings against their benchmarks. If you put together a fund that's very differentiated from the benchmark, you are going to underperform badly once in a while. That's when they will bleed assets under management. Bruce Berkowitz was named money manager of the year by Institutional Investor in 2013. He was named fund manager of the decade in 2010 by Morningstar after already winning fund manager of the year in 2009. The graph by WSJ below shows his fund bleeding billions after underperforming for a few years in a raging bull market.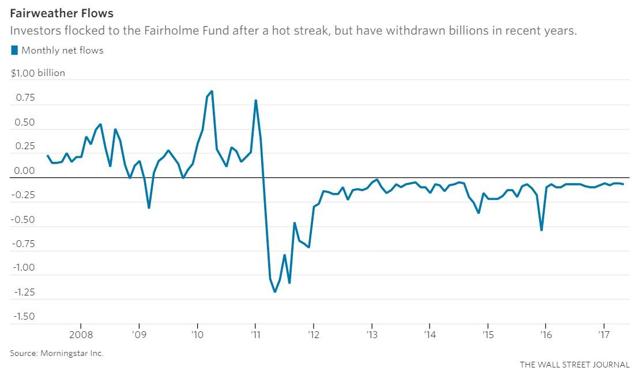 Source: WSJ
It's much easier to be an index hugger, and as long as your underperformance is mild, you can keep charging inflated fees for essentially offering what's mostly an index fund with a small slice of active.
That's what about 20% of all global mutual fund assets is doing (Cremers and others 2015) when putting the cutoff for active share at 60%.
Petajisto's findings were considerably more bleak, and I'll venture a guess active did not win share since 09':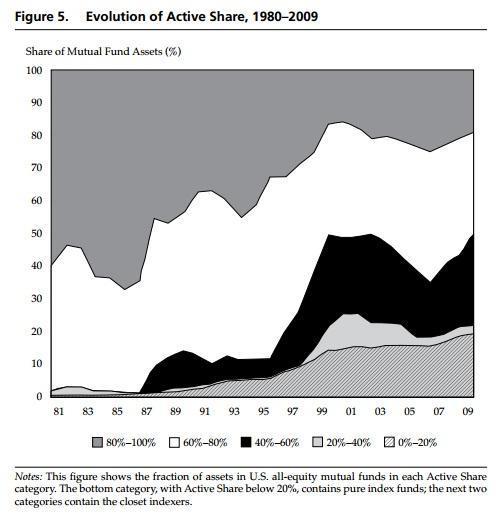 What all of this means is that there are a lot of "active" funds out there which are merely copying index funds. Strictly counting assets allocated to passive underplays the problem.
Where ETF inflows are going
The investment company institute has data on where ETF inflows are going, and it is primarily directed towards U.S. large caps.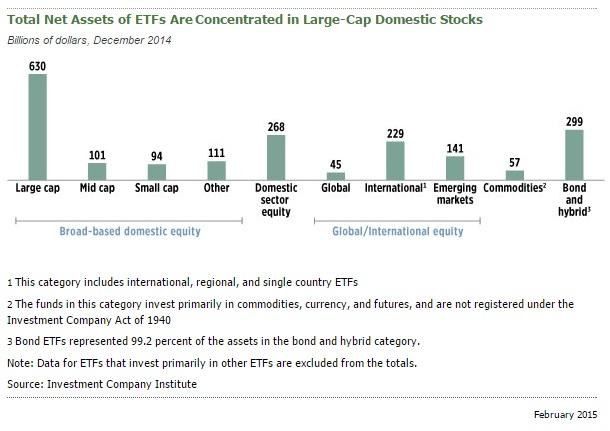 That's while the U.S. makes up only about 40% of global GDP with the percentage slowly shrinking.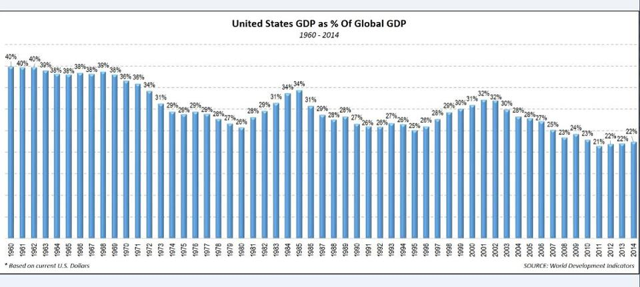 While its stock market is becoming ever more important: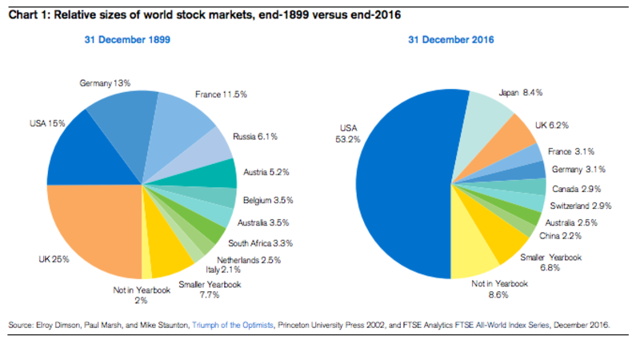 On top of that, the global bond market is several times the size of global equity markets.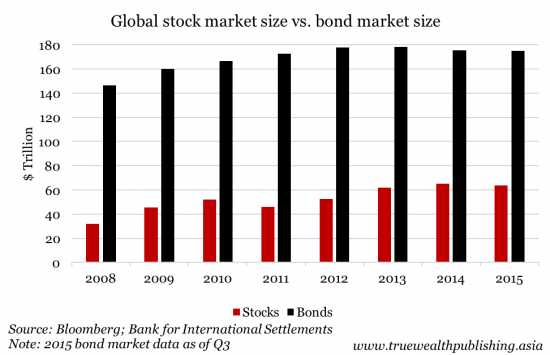 It's all great BlackRock says only 17.5% of global equity consists of passive strategies. The average salary in the NBA for the 2017/2018 season is $5,986,368, but the average salary of the Golden State starting five isn't. U.S. large equity is a primary destination for ETF inflows. From the Reuters article cited earlier:
Bank of America Corp.'s (BAC) research unit said earlier this year that the stocks most held by passive investors have seen wider price swings. Their report pegged passive ownership of U.S. equity funds at 37 percent, up from 19 percent in 2009, though that analysis was limited to funds and did not include an estimate of privately held assets.
BlackRock contends 57 percent of global assets are held by governments, pension funds, insurers, or corporations. They do not consider these passive investments as they don't track an index. I think it is reasonable not to consider these passive investments but when you read something like 17% of assets are passively managed, it suggests the other 83% are contributing to price discovery. They are not.
Pension funds and insurers often have laws and regulations to deal with that force them to allocate assets a certain way. Simple demographic can force their hand in asset allocation. Governments do not contribute to price discovery. They often buy assets as a last resort with non-economic motives like keeping employment figures up in the short term. Think of the '09 banking crisis or the bailout of General Motors (GM).
Conclusion
At BlackRock, they are passing around a bottle of confirmation bias.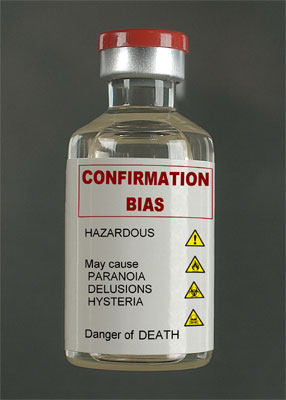 Source: confirmation bias

They want to believe passive management isn't distorting markets. However the money is disproportionately flowing towards large U.S. equities. A decent percentage of active management is really passive management as well. If it isn't considered passive management that doesn't mean it is actively contributing to price discovery.
Disclosure: I/we have no positions in any stocks mentioned, and no plans to initiate any positions within the next 72 hours.
I wrote this article myself, and it expresses my own opinions. I am not receiving compensation for it (other than from Seeking Alpha). I have no business relationship with any company whose stock is mentioned in this article.