We often hear from readers that our Editors' Picks are well selected but also hard to find. So, we're testing a daily write-up of our previous day's Editors' Picks as a way to highlight our editors' favorite articles.
Each article listed below has been selected by our editorial staff as a widely appealing and highly convincing article with a clear actionable takeaway. Please use the comment box at the end of this article if you have any feedback on this format, we would be grateful to hear it.
Picks of the Day
An In-Depth Look At Alexion's Competition And Upcoming Catalysts by Biotech Beast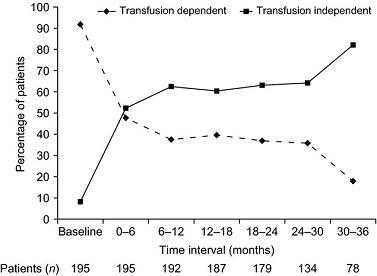 (Source)
An in-depth look at the competitive forces limiting Alexion (NASDAQ:ALXN) and the future potential of the biotech company's new drug, Soliris. Without sparing the technical details of competitive products, the author presents a cautiously optimistic, yet objective, view of the company's standing as well as its potential positive catalysts going forward.
Tags - Biotech, Healthcare, Long/Short Equity
Big Banks Will Win The Fintech Revolution by David Trainer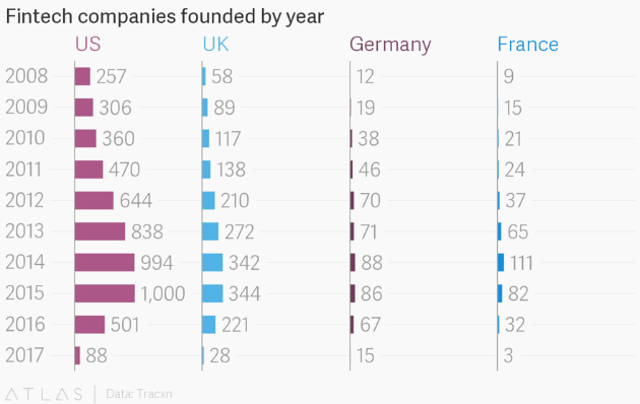 (Source)
Opposing the underlying thesis of a recent Accenture (NYSE:ACN) report that the Fintech revolution has ended, the author presents evidence for what he believes to be the new competitive landscape in the industry. He argues that there is value to be found in large public wealth management firms, which currently look cheap compared to alternatives.
Tags – Value, Growth, Deep Value, Research Analyst
JPMorgan Chase Cornered The Millennial Credit Card Market by Julian Lin
(JPMorgan Chase Tower in New York. Source)
The author presents a convincing argument that, due to innovative tactics, JP Morgan (NYSE:JPM) has been able to steal market share from other credit card issuers like American Express (NYSE:AXP). Lin argues that JPMorgan Chase looks relatively cheap when looking at it from a price to tangible book value multiple. Both investors and those looking to apply for a new credit card will find value in Lin's analysis.
Tags – Deep Value, Growth, Growth At A Reasonable Price
A Nobel Prize Winner On Retirement by Ploutos
(Source)
Curating the most valuable advice from recent Nobel Prize winner Richard Thaler's publications "Nudge" and "Misbehaving", the author offers valuable solutions to help Americans increase their retirement savings. This submission is bound to help improve retirement readiness for investors.
Tags – Value, Momentum, Portfolio Strategy, CFA
The Myth Of Wage Growth by Eric Basmajian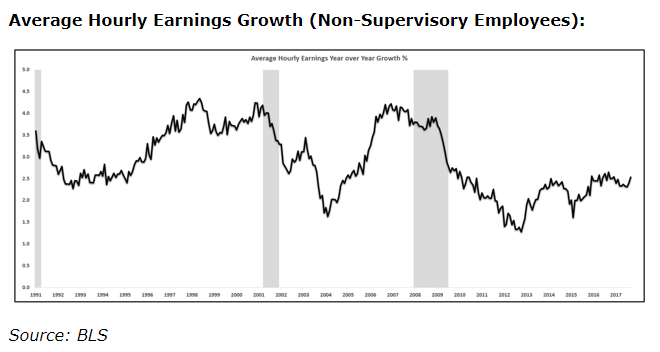 Citing the most recent employment data, the author expresses his concern with both the methodology of the report and the current state of our economy. Basmajian argues that rising wage growth won't carry earnings and profits and that the reality is that prospects for economic growth are severely diminished. The author takes a bearish view and concludes by stating that it should be very difficult to justify today's multiples with levels of economic growth alone.
Tags – Long/Short Equity, Long-Term Horizon, Research Analyst
Secrets To The Hottest Trade – Shorting VIX by REX Shares, LLC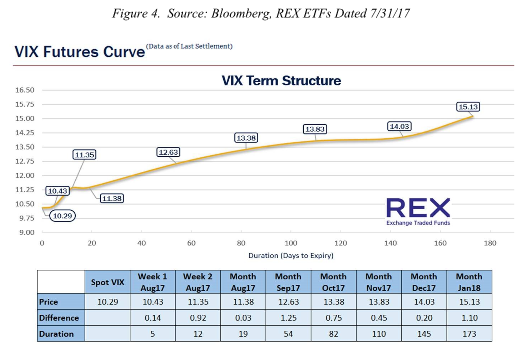 The author argues that market expectations for volatility seem to overestimate the frequency that such elevated levels occur on a historical basis. REX Shares, LLC argues that, while the VIX may not remain constant, as long as the forward market expectations are higher than the spot level, there is an imbedded price cushion.
Tags – Gold, ETF Investing, Macro, VIX
Oconee Federal Financial Is A Misunderstood Bank Repurchasing Shares by Matt Franz - PRO Pick of the Day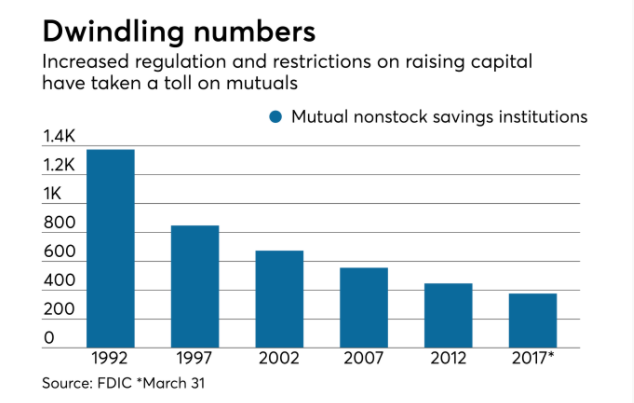 Trading at a market cap of just over $165 million, this microcap is improperly valued by most, according to the author. While the company is not without risk (mainly poor capital allocation), Franz argues that the company's mutual ownership structure obscures its true value, and when Oconee completes a second-step conversion, the mutual holder's shares will be sold to the public for new capital. This, argues Franz, will be a positive catalyst. However, while it is likely the conversion will occur, the question is when.
Tags – Long Idea, Microcap, Mutual Conversion, Pro Pick Of The Day
Have any thoughts about these articles? Email us at editorial-issues@seekingalpha.com, and we'll do our best to get back to you quickly, or chime in below. Any thoughts on this format, or on your favorite article of the day? Let us know in the comment section below. And, follow this account if you'd like to get more of these articles.
Disclosure: I/we have no positions in any stocks mentioned, and no plans to initiate any positions within the next 72 hours.
I wrote this article myself, and it expresses my own opinions. I am not receiving compensation for it (other than from Seeking Alpha). I have no business relationship with any company whose stock is mentioned in this article.