Running daily or weekly scans (depending on available time) is a great way to find current and future winners in the healthcare sector and other areas of the stock market. Whether looking at relative volume, insider buying, stocks making new highs, breaks above the 50-day moving average or other simple indicators, scans can often be the first step in finding the right stocks to trade or invest in.
In my case, readers are aware that I've narrowed my focus to stocks with near or medium-term upside. Today, we look at three stocks that popped up on my relative volume scan.
Akari Therapeutics (AKTX)
Average volume: 333,596
Today's volume: 2,259,865 (over 6 times the average)
Upcoming catalyst: Today the company reported that investors will be updated on all participants enrolled in the phase 2 COBALT trial evaluating lead candidate Coversin for the treatment of paroxysmal nocturnal hemoglobinuria (PNH). This will occur at the American Society of Hematology Annual Meeting in early December.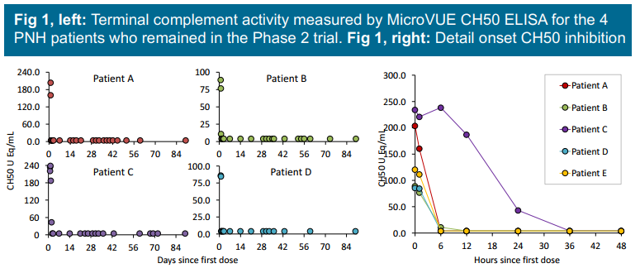 Figure 2: Data from phase 2 study (source: EHA Poster)
Other factors to take into consideration: Based on FDA feedback the company plans to launch a phase 3 program for treating PNH in the first quarter of 2018, one study in naïve PNH patients and another in PNH patients on eculizumab (Soliris) therapy who will be switched to Coversin. Soliris did over $2.8 billion of sales in 2016.
With $30 million of cash as of June 30th, the company will likely need to raise additional funding in the near to medium term. Deerfield Management and Baker Brothers both own small positions in the stock.
One key risk is near-term dilution - in August the company filed a $100-million mixed securities shelf. The company also got in trouble earlier in the year leading to the CEO resigning after a misleading report was issued by Edison Investment Research and previously reported interim analysis was deemed to be inaccurate. As their success rests on the prospects of a single drug candidate, the concentrated nature of the story is a significant risk factor to take into consideration.
Rexahn Pharmaceuticals (RNN)
Average Volume: 238,676
Today's Volume: 1,378,158 (over 5 times the average)
Upcoming Catalyst: Data readouts in the near to medium term are expected from phase 2a studies in metastatic pancreatic cancer and advanced bladder cancer, both evaluating treatment with RX-3117. Additional studies of the drug candidate in combination with Abraxane in newly diagnosed pancreatic cancer patients and in combination with cisplatin in metastatic bladder cancer patients should be initiated shortly.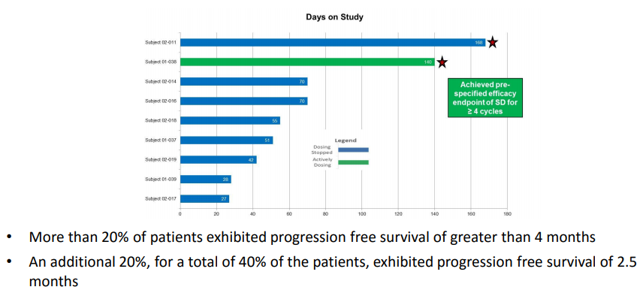 Figure 4: Pancreatic cancer stage 1 data (source: corporate presentation)
Other factors to take into consideration: The company recently presented encouraging preclinical data for RX-3117 showing signs of efficacy in a pancreatic cancer model and synergy when combined with Abraxane. After a $10 million direct offering in June the company reported $26.8 million of cash and equivalents, which management expects to last into late 2018. It should be noted that early data in advanced and metastatic bladder cancer revealed 50% of patients had stable disease for greater than 50 days, two of ten patients experienced significant reductions in tumor size (19% and 15%) and the treatment was well tolerated without dose-limiting toxicities. The stock was recently initiated with a Buy rating at Seaport Capital and a $13 price target.
While data to date is encouraging, there still exists the risk of disappointing results in the future including the drug candidate being unable to show enough efficacy in order to justify continuing. Additionally, such companies are known to progress a candidate forward despite mediocre results in order to justify continued paychecks to management while shareholders await returns that may never materialize.
Onconova Therapeutics (ONTX)
Average Volume: 116,115
Today's Volume: 929,350 (8 times the average)
Upcoming Catalyst: Management announced upcoming presentations at the BIO Investor Forum October 17th to 18th and also at the Dawson James Small Cap Growth Stock Conference on October 19th. The phase 3 INSPIRE trial evaluating rigosertib in patients with unmet needs in MDS is enrolling patients at sites globally (16 countries on four continents) and interim analysis is expected in the fourth quarter.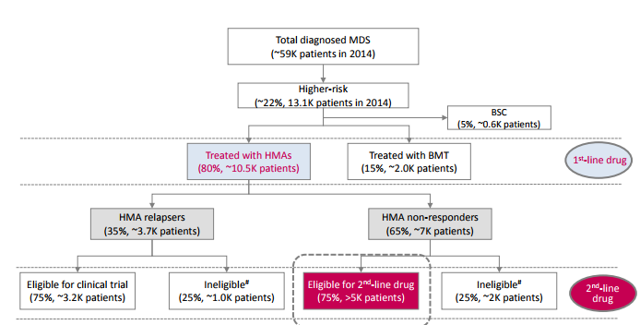 Figure 6: Rigosertib in higher-risk MDS (source: corporate presentation)
Other factors to take into consideration: It should be noted that enrollment for the study has slowed and it remains to be seen if this is seasonal or continues. While the company is combating this by initiating new trial sites, if the slowdown continues full enrollment could be delayed. After meeting with regulators the company is going forward with a phase 3 study in first-line, higher-risk MDS patients under Special Protocol Assessment evaluating oral rigosertib in combination with azacitidine.
Second quarter cash and equivalents totaled $15 million, compared to research and development expenses of $4.6 million. General and administrative expenses were $1.8 million. More funding will likely be accessed in the near term. The stock was recently initiated at H.C. Wainwright with a $6 price target.
The nature of the pivotal study design (being conducted under SPA) may serve to slightly lower risk, but there are no guarantees that rigosertib's pivotal program will succeed. If the drug flunks pivotal trials, I expect the only downside protection to be the company's cash position.
Other Risk Factors:
We discussed the risk of dilution in the near term for two of the above selections, while Rexahn Pharmaceuticals should be able to hold off on raising funds for another couple quarters. Additionally, all are micro-cap stocks (market capitalization below $100 million), and it is generally known that such companies have greater risk due to lack of an institutional following or increased volatility.
As stated before, utilizing relative volume screens can be a good first step in identifying future winners. Increased volume (accompanied by upward price movement) can be an indication of interest from institutions or retail traders in anticipation of future positive events or increased spotlight to a particular sub sector. However, further due diligence is required prior to purchasing a stock, including a deeper analysis of current and future prospects, management forecasts and conference calls.
Author's note: My goal is to bring to readers' attention to undervalued stocks with catalysts that could propel shares higher, as well as provide a fresh perspective on stocks you may already be aware of. I also touch on planning trades and risk management, as those are two areas I feel are often neglected. If you found value in the above article, consider clicking the orange "Follow" button and getting email alerts to receive my latest content. My sincere appreciation for readers who add value and join the discussion in the comments section, as well as those who share my work with others who could benefit from it.
Disclaimer: Commentary presented is not individualized investment advice. Opinions offered here are not personalized recommendations. Readers are expected to do their own due diligence or consult an investment professional if needed prior to making trades. Strategies discussed should not be mistaken for recommendations, and past performance may not be indicative of future results. Although I do my best to present factual research, I do not in any way guarantee the accuracy of the information I post. Investing in common stock can result in partial or total loss of capital. In other words, readers are expected to (and encouraged) form their own trading plan, do their own research and take responsibility for their own actions. If they are not able or willing to do so, better to buy index funds or find a thoroughly vetted fee-only financial advisor to handle your account.
Disclosure: I/we have no positions in any stocks mentioned, and no plans to initiate any positions within the next 72 hours. I wrote this article myself, and it expresses my own opinions. I am not receiving compensation for it (other than from Seeking Alpha). I have no business relationship with any company whose stock is mentioned in this article.
Editor's Note: This article covers one or more microcap stocks. Please be aware of the risks associated with these stocks.