As Seeking Alpha's former Dividends & Income editor, a position I held for two years (give or take), I had the privilege of working with and getting to know some extremely talented authors in the DI category. The dividends & income community on SA is a special group. Never have I met such a collaborative, friendly, collegial community of investors so willing to share their expertise and benefit from the wisdom of each other's experiences. It's the kind of place where you can spend time reading about and researching stocks and come away feeling warm and fuzzy (yes, really) and like profiting from income investing is totally attainable - even if you're a total novice.

Of course, there are the occasional flare-ups over hot-button stocks (Kinder Morgan (KMI), anyone?) and whether total return or income investing is a better approach (that may be a matter of preference). But the debates serve to keep the sandbox interesting, and that's a good thing, in my humble opinion. And, to the community's credit, even when things got heated, they were typically always resolved civilly, even if folks agreed to disagree (at least during my tenure as DI editor).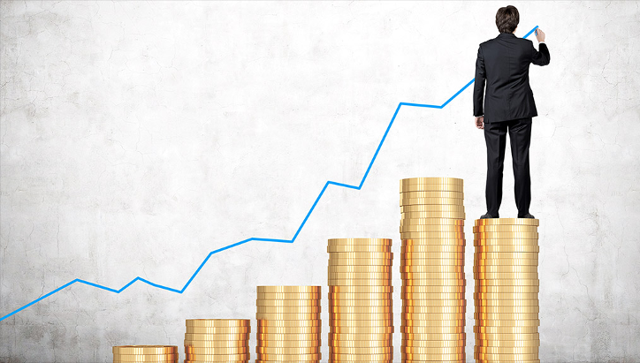 In any case, I wanted to share a few Dividends & Income authors who should be on your radar, if they aren't already. There are so many DI authors worth paying attention to, but for the purposes of this article, I've chosen three standouts I recommend adding to your followed authors list if dividend & income investing is your thing:

Mike Nadel: Mike is pretty much a household name in dividend growth investing on Seeking Alpha. He's been writing on the site since 2012. A former sports writer, Mike brings the same color and level of detail to dividend & income investing as he did the sporting events he covered in the field. And to continue the sports metaphor, he knocks it out of the park pretty much every time with his dividend stock research on SA.

Mike seems to have an innate knack for picking winners in the DI space - he's the author of the Dividend Growth 50 and "No. 1 Stock in the World" series - some of the most popular and sought-after commentaries in the category. But he's down to earth enough to admit when he gets it wrong, too. Mike breaks down DGI investing into simple, easy to understand ideas, and he writes like a gifted storyteller (likely another holdover from his sports reporting days). He's a solid pick for novice and experienced income investors alike and should definitely be on regular rotation in your SA news feed.

BDC Buzz: BDC Buzz has been one of my go-tos for research on business development companies (BDCS) for quite awhile. The guy knows his stuff, and his obvious expertise in the sector is really on point. He covers all the big names, like Prospect Capital (PSEC), Fifth Street Finance (FSC), Ares Capital (ARCC), and more. He also delves into the sector broadly, with frequent market updates and reviews of dividend cuts and hikes. If you're interested in BDCs, Buzz is follow-worthy.

The Dividend Guy: Hailing from Canada, Mike McNeil (known as The Dividend Guy on Seeking Alpha) is an author who's not only a dividend growth investor but who's created a livelihood from his income investing expertise. Mike quit his full-time day job in 2017 to pursue his passion: helping others become financially independent through income investing. In his words, he's more of an "offense is the best defense guy." His focus is finding good companies that are likely to ensure continued growth in the future, both from a dividend and business perspective, like JPMorgan (JPM), United Healthcare (UNH), and Texas Instruments (NYSE:TXN). He covers dividend stocks across a variety of sectors, and his approach is easy to understand for investors of all experience levels.

I have to confess, this was not an easy list to compile. It's nearly impossible to narrow it down to just three must-follow dividends & income authors, because there are so many good ones writing on Seeking Alpha. I'd encourage you to check out these three for sure, and click on over to the Dividends category to discover many more top-notch dividends- and income-focused authors for yourself.

Who's on your "follow" list in Dividends & Income? Please let me know below.
p.s. Semi-shameless plug alert: As Contributor Success Strategist for Marketplace, I'd be remiss if I didn't mention that BDC Buzz and The Dividend Guy also offer subscription services that provide even more deep-dive research and actionable insights for income-oriented investors. You can learn more about their Marketplace services here and here.

Disclosure: I/we have no positions in any stocks mentioned, and no plans to initiate any positions within the next 72 hours.
I wrote this article myself, and it expresses my own opinions. I am not receiving compensation for it. I have no business relationship with any company whose stock is mentioned in this article.