The Market Keeps Absorbing Blows, Relentlessly Rising
Includes:
BIL, CRF, DBE, DDM, DFVL, DFVS, DIA, DLBL-OLD, DLBS, DOG, DTUL, DTUS, DTYL, DTYS, DXD, EDV, EEH, EGF, EPS, EQL, FEX, FIBR, FTT, FWDD, GBIL, GOVT, GSY, HUSV, HYDD, IEF, IEI, IVV, IWL, IWM, JHML, JJE, JKD, ONG, OTPIX, PLW, PPLC, PPSC, PSQ, PST, QID, QLD, QQEW, QQQ, QQQE, QQXT, RISE, RJN, RSP, RWL-OLD, RWM, RYARX, RYRSX, SBUS, SCAP, SCHO, SCHR, SCHX, SDOW, SDS, SFLA, SH, SHV, SHY, SMLL, SPDN, SPLX, SPSM, SPTI, SPTL, SPTS, SPUU, SPXE, SPXL, SPXN, SPXS, SPXT, SPXU, SPXV, SPY, SQQQ, SRTY, SSO, SYE, TAPR, TBF, TBT, TBX, TLH, TLT, TMF, TMV, TNA, TQQQ, TTT, TUZ, TWM, TYBS, TYD, TYNS, TYO, TZA, UBN, UBT, UDOW, UDPIX, UPRO, URTY, USSD, UST, USWD, UWM, VFINX, VGIT, VGLT, VGSH, VOO, VTWO, VUSTX, VV, ZROZ
by: Louis Navellier
Last year at this time (October 18, 2016), my headline was "Making Sense of a Tense and Directionless Pre-Election Market." The Dow had fallen 1.25% in the first half of October 2016. Unlike most polls and pundits, we predicted a very close election. Now, it's hard to believe the surprise Trump victory happened less than a year ago, but the Dow is up 26.4% in the last 12 months, from barely 18,000 to 22,871.72.
There is a lot of "melt up" talk on Wall Street as we head into the heart of the third-quarter earnings announcement season. Ironically, while ETF inflows remain strong, ETF trading volume is declining, signaling that investors are increasingly complacent. Specifically, The Wall Street Journal reported last week that daily trading in exchange traded funds averaged $66 billion in September and was near the lowest level in three years. All too often, it gets quiet before the storm, so the eerie silence in ETF trading is causing me a bit of concern, even though we are entering the seasonally strong time of year for stocks.
We are still cleaning up from a terrible hurricane season, but the latest tragedy from the ongoing fires in Napa and Sonoma counties is truly devastating. I know some folks who have lost everything. The smoke from these fires even blankets our offices in Reno, Nevada. Previously, I planned on buying a home east of Silverado Trail, high in the hills above Napa Valley, but I never bid on any homes there since I was trying to figure out how to evacuate during a fire - as these homes had only one way in and one way out.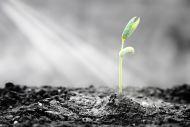 The insurance claims following three major hurricanes, plus the property damage from the worst fire in California history, will severely dent the earnings of reinsurance companies, since the California property insurance claims may rival Hurricane Harvey's extensive swath of property damage. Our hearts go out to residents in California, Texas, Florida, Puerto Rico, and other communities devastated in recent months.
Last Friday, the Labor Department announced that the Consumer Price Index (CPI) surged 0.5% in September, due largely to a 13.1% surge in gasoline prices. Excluding food and energy, the core CPI rose only 0.1%. Clearly, Hurricane Harvey distorted gasoline prices and now that there is a growing gasoline glut again, inflationary prices are expected to ebb over the upcoming months.
The deceleration of the S&P 500's third-quarter earnings momentum to a forecasted 4.3% annual pace is largely attributable to the energy sector, which is facing more challenging year-over-year comparisons.
Last Tuesday, OPEC Secretary General Mohammed Barklindo called for U.S. shale oil producers to take "shared responsibility" to help curb the global supply glut. On the same day OPEC leader Saudi Arabia announced that it would reduce it monthly crude oil exports by 7% in November in an attempt to stabilize crude oil prices. In the 1970s, the U.S. was at the mercy of OPEC. Now, the center of power seems to have shifted in the other direction. This shocking OPEC request shows how nervous crude oil producers get in the fall, when global crude oil demand naturally drops due to cooler weather. Barklindo said that "some extraordinary measures" may be needed to balance the global supply and demand for crude oil.
The global supply glut and the fact that we are now in a seasonally weak time of year for crude oil demand tell me that energy prices will likely start to retreat soon, cutting into energy sector earnings.
The rise and fall of energy prices has an effect on inflation and hence the Fed's interest rate policies. The truth of the matter is that inflation tends too cool in the fall (due largely to slumping energy demand) and then rise in the spring (due to rising energy demand). I agree with most pundits that the Fed will likely raise key interest rates in December by 0.25%, but many Fed members want to wait until inflation returns.
On Wednesday, the Fed released minutes from its last (September 20) Federal Open Market Committee (FOMC) meeting. The most revealing tidbit was that several FOMC officials questioned whether or not another key interest rate hike is necessary in December, due primarily to the lack of inflation. One leading dove on the FOMC, Minnesota Fed President Neel Kashkari, vocally argued that no additional rate hikes are needed until inflation re-approaches the 2% level.
Another big dove, Chicago Fed President Charles Evans, said that he wanted an open debate in December about a potential key interest rate hike. And if Janet Yellen wants to be re-nominated by President Trump as the Fed Chair for a second term, I suspect she also wants to look dovish, since it would spur robust economic growth going into mid-term elections.
U.S. and Global Growth Rates Continue Climbing
The first look at third-quarter U.S. GDP will come out in 10 days, on October 27. In their preliminary analysis, the Atlanta Fed's "GDPNow" model shows third-quarter GDP components pointing to a 2.7% growth rate (as of October 13, 2017), up from 2.5% the previous week. The gain was due to the better-than-expected September retail sales report, which pushed consumer spending growth from 2.2% to 2.5%.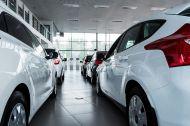 The Commerce Department announced last Friday that retail sales soared 1.6% in September, the largest monthly increase in 2-1/2 years due largely to strong replacement vehicle sales and higher gasoline prices from Hurricane Harvey. Excluding vehicle sales, retail sales rose 1% and excluding both vehicle sales and gasoline sales, overall retail sales still rose a respectable 0.5%. Now due to Hurricane Irma and the devastating fires in California, retail sales will likely be artificially boosted for the next few months. Overall, consumers are still spending steadily, when extraordinary items are stripped away.
On Tuesday, the International Monetary Fund (IMF) raised its forecasts for global GDP growth to 3.6% in 2017 and 3.7% in 2018, up 0.1% (for each year) from its previous estimates. Maurice Obstfeld, the IMF chief economist said that "the current global acceleration is also notable because it is broad based, more so than at any time since the start of this decade." China, Japan, Europe, Canada, and the U.S. are all causing upward GDP revisions, as are emerging market economies.
Only Britain's GDP growth is expected to slow down in 2018 due to Brexit concerns. Interestingly, the IMF also lowered its global inflation forecast to 1.7% for the next two years, so the current Goldilocks scenario of low inflation and steady worldwide GDP growth appears to be a global phenomenon. Due to confidence in global GDP growth, the Financial Times reported on Friday that $6.6 billion flowed into global equity funds in the past week, so the melt-up in many Chinese-based ADRs and other international stocks persists!
Disclosure: *Navellier may hold securities in one or more investment strategies offered to its clients.
Disclaimer: Please click here for important disclosures located in the "About" section of the Navellier & Associates profile that accompany this article.