Last April, AMD (AMD) acquired the assets and personnel of a small outfit called "Nitero" responsible for making VR wireless technology. The idea here is to ditch the cord that comes out of the back of VR equipment. If you have ever used a VR headset, the cord can get in the way by restricting movement in the real world. To understand fully what I am talking about, check out this video of the game "Super Hot." It gives you an idea of how much movement can go into a VR game and that particular game is a blast to play. Moving on...

AMD in times past has made a lot of talk about how VR and AR are going to be the next big thing in technology. Currently, AMD provides the shovels to the VR / AR market via its GPUs which power the equipment. Yet, wouldn't it be nice if AMD took the lead in this sector much like Nvidia (NVDA) has with self-driving cars?

VR on the Lot

AMD (via Roy Taylor of AMDStudios) recently presented at a VR conference called "VR on the Lot." During Mr. Taylor's presentation, we were treated to this slide.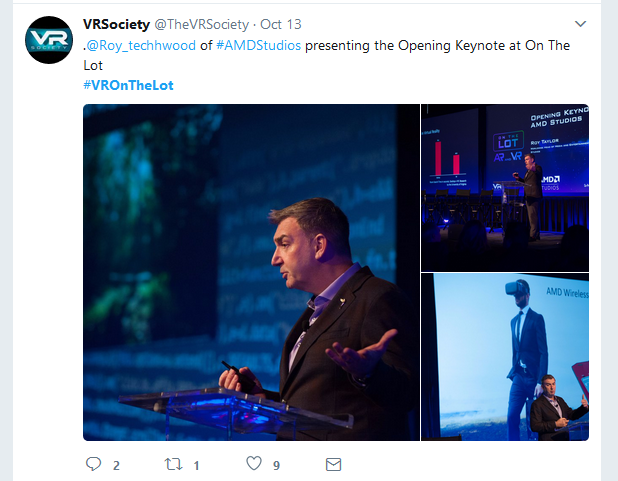 Notice the picture on the bottom right. Lets expand that.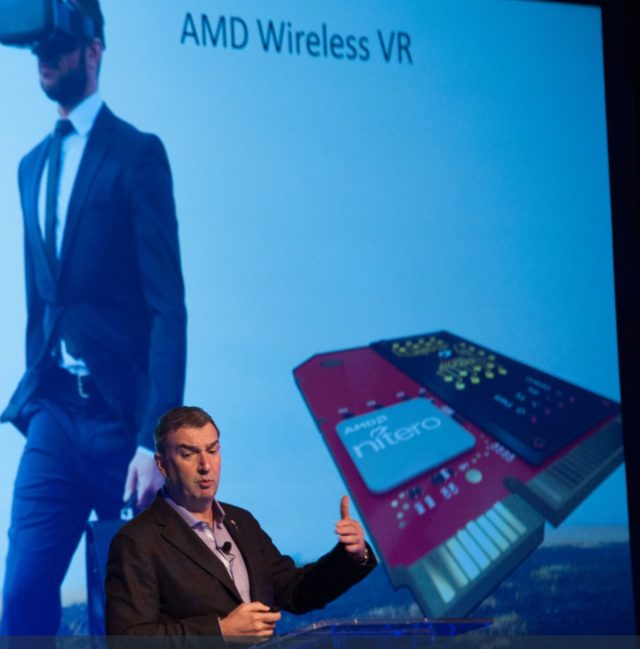 It appears that AMD purchase is going to pay dividends. AMD has actual hardware in development that might allow wireless VR. Now, will AMD simply license out this technology to all the VR device makers or will they partner up and create their own VR device? We still have a lot of unanswered questions - but this is interesting nevertheless.

AMD Earnings

Earnings are right around the corner and will be announced at 5 PM on Oct 24th. Currently, we hold many various options in AMD, but as of today we are expanding our January 2018 $15 strikes at $1.17 per call contract. If AMD beats earnings (which we think they will due to strong CPU / GPU sales and a continuing strong crypto market) AMD could easily break $15 and our calls will return a very nice yield. If not, we still have some time left on the contracts to get it right. These are risky - so emulate at your own risk.

Wrap Up

Wall Street has not woken up to the prospects of VR / AR (as of yet). It might seem like common sense to those of us that have experienced it, but remember: Not everyone knows what we do. Looking at VR, I feel like I am looking at the graphics card market of 1995 right before everything really started to take off. Thus, I want to be in the companies that have the best odds of being highly involved in VR (which are AMD and Nvidia). Plus - it does not hurt that Valve invested in Nitero at one point.
Disclosure: I am/we are long AMD, NVDA.
I wrote this article myself, and it expresses my own opinions. I am not receiving compensation for it (other than from Seeking Alpha). I have no business relationship with any company whose stock is mentioned in this article.
Additional disclosure: We own AMD April $14 and $16 calls as well as January 2018 $15 calls. We own AMD common stock.