Welcome to the natural gas storage forecast edition of Natural Gas Daily!
We expect a +50 Bcf change in the storage report for the week ended Oct. 13. A storage report of +50 Bcf would be compared to +77 Bcf last year and +78 Bcf for the five-year average.

Source: ICE
Our storage forecast is currently 3 Bcf higher than the ICE settlement report of +47 Bcf.
We revised lower our storage forecast from last Friday of +55 Bcf. Despite our lower revision, our estimate of +50 Bcf remains higher than the consensus estimate. We estimate the impact on supplies from Hurricane Nate from last week resulted in ~1.7 Bcf/d of production loss, but it's the power burn and other variables that could surprise to the upside this week.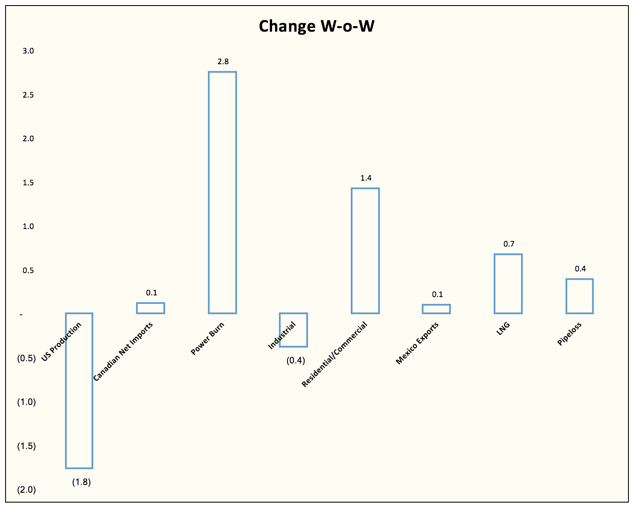 Source: HFI Research
In our NGD yesterday titled, "Natural Gas Is Selling Off Again On Weather, But The Market Is Getting Ahead Of Itself." We said that the market was getting ahead of itself with the 2%+ sell-off to start the day because the bearish revision was only contained in October, and early Nov forecast remained cooler than normal.
Looking at the net change in storage today, the bullish revisions today far outweighed the negative revision yesterday. In turn, storage is almost certainly to remain below the 5-year average until EOS. Storage estimates remain tight versus the 5-year average.
We continue to believe winter contracts to be very cheap.
Thanks for reading. If you would like to start receiving daily updates on natural gas fundamentals and trader commentary, sign up for HFI Research Natural Gas, a dedicated natural gas publication. We've designed it to be a must-read for natural gas traders, based on our years of research in the space and regular talks with traders in the industry. Check it out and join us today, before winter arrives!
Disclosure: I/we have no positions in any stocks mentioned, and no plans to initiate any positions within the next 72 hours.
I wrote this article myself, and it expresses my own opinions. I am not receiving compensation for it (other than from Seeking Alpha). I have no business relationship with any company whose stock is mentioned in this article.