Note:
I have covered Transocean (NYSE:RIG) previously, so investors should view this article as an update to my earlier publishings on the company.
Well, here's the good news:
Leading offshore driller Transocean managed to secure a new two-year contract for its latest generation ultra-deepwater drillship Deepwater Invictus with BHP Biliton (NYSE:BHP) which is expected to commence in the second quarter of 2018. In addition, the customer was granted three one-year priced options which, most likely, contain tiered pricing increases.
And now to the bad news:
The contract was signed at a rock-bottom dayrate of just around $145,000 which roughly equals the rig's estimated operating cash flow break-even rate, down an eye-catching 75% from the current rate of $592,000, also with BHP Biliton.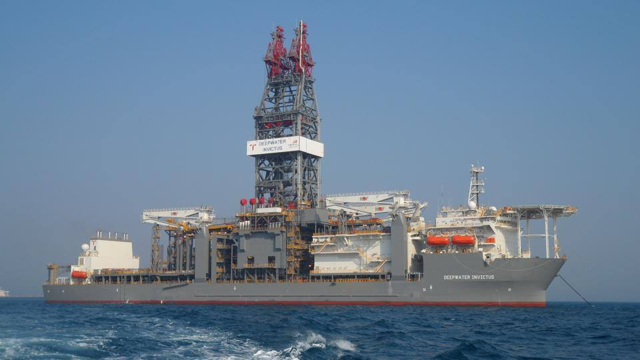 Photo: Latest generation ultra-deepwater drillship Deepwater Invictus - Source: Offshore Energy Today
While Transocean, clearly, deserves some kudos for being transparent and disclosing the dayrate (certainly not a given anymore in the current environment), this contract is just another evidence for the ongoing pitiful state of the industry and Transocean's true assessment regarding the timing of a potential recovery.
As a reminder:
For already a couple of quarters now, CEO Jeremy Thigpen has repeatedly told investors and analysts that an industry recovery might be just around the corner but in stark contrast to management's ongoing narrative, virtually all of the company's recent moves have been purely defensive including the decision to acquire tiny Norway-based Songa Offshore at a truly breathtaking price.
The purchase of Songa was solely done for the company's $4 billion backlog with Statoil (NYSE:STO) and holds basically no short- or medium term strategic upside as Songa's rigs will either be scrapped or remain on contract with Statoil for many years going forward. In exchange, Transocean agreed to assign more than 30% of the combined company to current Songa shareholders.
Personally, I would have thought that Transocean would manage to extend the contract with this particular customer at rather favorable conditions as BHP Biliton has been one of the very few companies which actually increased their commitment to offshore exploration in the Gulf of Mexico over the course of the ongoing downturn. Moreover, the drillship has been under contract with BHP Biliton since its commissioning in 2014 and performed successfully over the past three years so I would have expected Transocean to have at least some bargaining power in this particular situation.
But as it has turned out, this was not the case as Transocean not only agreed to one of lowest publicly-disclosed dayrates for a latest generation ultra-deepwater drillship ever but also committed to an initial two-year contract term which will keep the rig working at cash flow break-even rates well into 2020.
Moreover, with the current high-margin contract with BHP Biliton currently scheduled to end in November, the rig will, most likely, sit idle for a couple of months or might even have to undergo some upgrades in preparation for the new contract.
Clearly, despite management's ongoing narrative of an impending industry recovery, Transocean does not expect any improvement in deepwater exploration dayrates before the end of the decade.
Meanwhile, the company continues to extend debt maturities well into the next decade and remains committed to renewing its currently undrawn revolving credit facility next year.
Going forward, the company's substantial debt service requirements will remain a competitive disadvantage, particularly when compared to already or soon to be restructured peers like Ocean Rig (NASDAQ:ORIG), Seadrill (NYSE:SDRL) and Pacific Drilling (NYSE:PACD).
That said, the latest slew of defensive moves has positioned Transocean to remain afloat, even under ongoing poor industry conditions, for at least another couple of years.
Bottom line:
Transocean secures a new two-year ultra-deepwater exploration contract with existing customer BHP Biliton at a rather disappointing dayrate. The contract terms, once again, contradict management's ongoing narrative of an impending industry recovery.
Clearly, Transocean does not expect any meaningful improvement for deepwater exploration dayrates before the next decade.
That said, predicting the share price movement of offshore drillers remains an easy exercise - if oil recovers even further, the group will follow suit regardless of ongoing overcapacities in the industry that do not allow for meaningful price increases, particularly in the ultra-deepwater segment, anytime soon.
But should oil prices reverse course once again, there could be very substantial downside for the group as a whole, particularly in light of the recent 35-50% rise in share prices over the past couple of weeks.
Disclosure: I am/we are long SDLP.
I wrote this article myself, and it expresses my own opinions. I am not receiving compensation for it (other than from Seeking Alpha). I have no business relationship with any company whose stock is mentioned in this article.
Additional disclosure: As a daytrader, I might trade any of the above mentioned stocks at any time.
Editor's Note: This article covers one or more stocks trading at less than $1 per share and/or with less than a $100 million market cap. Please be aware of the risks associated with these stocks.