The following summary of our Editors' Picks for the previous trading day is a potential new feature that we're currently testing. Each article listed below has been selected by our editorial staff as a widely appealing and highly convincing analysis with a clear actionable takeaway. Please use the comment box at the end of this article to express your thoughts. We are grateful to hear your feedback.
Picks of the Day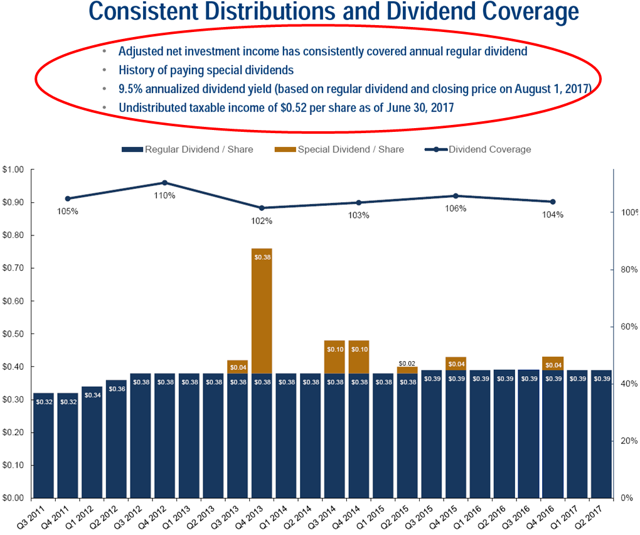 Fidus Investment Corporation (FDUS) is the pick today. BDC Buzz presents us with a detailed look at the unique income idea. With a stable and growing NAV per share, 100% of its borrowings in DBA debentures at 10-year fixed rates and a history of covering dividends, FDUS is an attractive opportunity for income seeking investors.
Tags – Income Investing, Dividend Ideas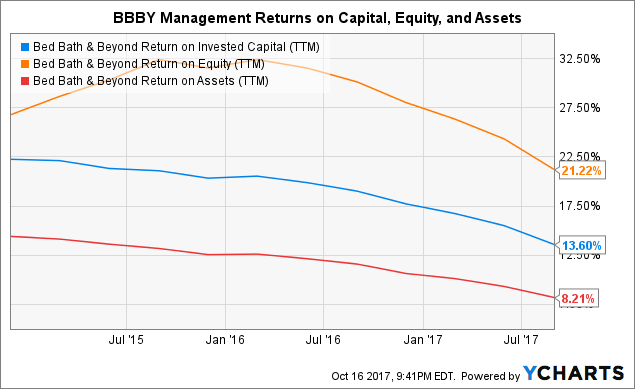 While lower comparable sales have caused investors to avoid Bed Bath & Beyond (BBBY), Waldron thinks that the company's sound fundamentals and sizable margin of safety may outweigh the overwhelmingly bearish market consensus. According to the author, BBBY operates with a wide economic moat and is efficiently using its financial resources to generate strong returns for its underlying businesses. Waldron presents a convincing argument to support his thesis that "bears are shortsighted."
Tags – Long Ideas, Dividend Ideas
Following up on his Kimco recommendation yesterday, Brad Thomas recommends Kite Realty (KRG) as a possible alternative. While he stresses that this security isn't as attractive at Kimco, Thomas digs into Kite's fundamentals to present a detailed analysis of the company's strengths in the space. It's a REIT that income investors should look further into.
Tags – REITs, Income Investing
According to Caiman Valores, signs are starting to appear that Trump is readying to exit the Iran nuclear deal. A "reinstatement of sanction will act in the national interest of the U.S. and its allies in the Middle East", argues the author. This is because the sanctions will lead to increased oil prices and take considerable pressure off Saudi Arabia while "furthering Trump's ambitions for U.S. energy independence."
Tags – Market Outlook, Oil, Commodities, Fiscal Policy, Economy
Even though IBM (IBM) has recently spent a significant amount of money on share buybacks, its recent returns have underperformed the S&P 500. In this interesting article, Peter E. Greulich argues why IBM shares are risky to investors at its current price point. Declining goodwill will eventually lead to "a change in direction and leadership" argues the author.
Tags – Short Ideas

In his Daily Digest, SA's own Gil Weinreich discusses the financial struggles of many retirees. Gil argues that retirees and pre-retirees should focus on protecting their downside by working longer, since it's often more difficult reentering the workforce than staying in.
Tags – Retirement, Financial Advisor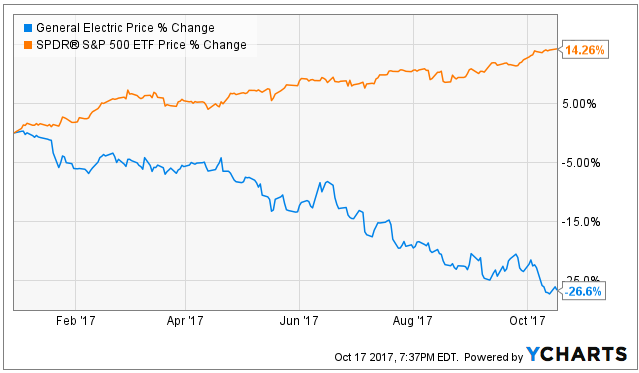 General Electric (GE) has recently infuriated investors. The stock price has dramatically underperformed the market and analysts are hypothesizing the company may soon cut its 4.1% dividend yield. In this article, Blue Harbinger reviews some of the reasons why GE is unfavored, why a dividend cut is possible, why the company still has value, and how to "play" the market sentiment.
Tags – Income Investing, Dividend Ideas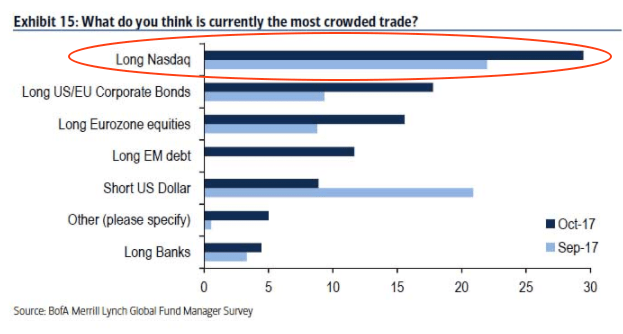 America's favorite bad boy, The Heisenberg, presents a rational rebuttal to the statements of financial industry commentator Joshua Brown. Heisenberg leverages Brown's comments (along with encouragement from Howard Marks) to support his argument that investors are behaving irrationally. This article is a must read for anyone exposed to equities.
Tags- Market Outlook, Economy, Portfolio Strategy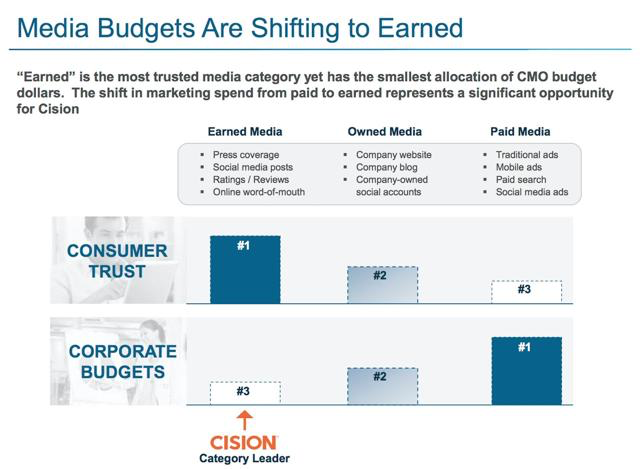 In their debut article on Seeking Alpha, Mujo Capital presents us with a compelling long idea. According to Mujo, Cision (CISN) is a "high-quality SaaS business with predictable, recurring revenues, strong cash flows, and durable competitive advantages in a growing market." If you're looking for an undervalued and underfollowed opportunity, look no further than Cision!
Tags – Long Idea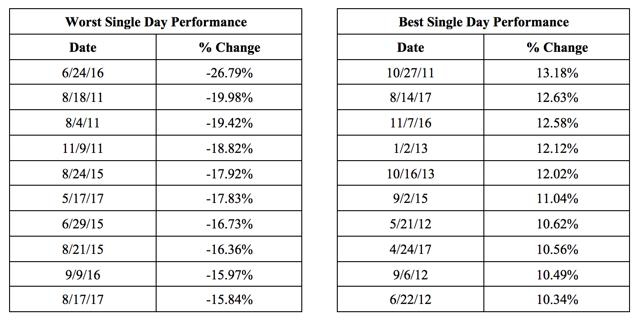 The author tells us that looking at past drawdowns in XIV (XIV) suggest that the Event Acceleration clause in the prospectus is highly unlikely, and that traders should view this only as a remote possibility. While returns have demonstrated a high degree of negative skew, the "sensitivity factors to indexes such as spot VIX or SPX (SPY) have proven treacherous." Overall, data suggest that Event Acceleration, "while highly unlikely over any particular stretch of time, is quite likely to occur over a reasonable investment horizon."
Tags – Investment Ideas, ETFs
In this lengthy report, Boulder Capital analyzes Icahn's Enterprise fund (IEP) and argues that it is an attractive investment opportunity. The amount of effort put into this piece is astonishing and deserves a read.
Tags – MLP, Long Ideas, Income Investing
Our Pro Pick Of The Day
Scenic railway (OTC:CLKXF) is a Canadian company which owns two businesses in different industries that is exploring a sale or spin-off. Its golf course redevelopment has begun and should prove to be a positive catalyst for the company going forward. According to the author, a "sum of the parts analysis shows 24% upside with multiple credible catalysts."
Tags – Small Cap, Long Ideas
Have any thoughts about these articles? Email us at editorspicks@seekingalpha.com and we'll do our best to get back to you quickly. In the comment section below, let us know which articles you thought were the most convincing and valuable to our community.
Click here to see our editorial picks from Tuesday, October 17, 2017.
Disclosure: I/we have no positions in any stocks mentioned, and no plans to initiate any positions within the next 72 hours.
I wrote this article myself, and it expresses my own opinions. I am not receiving compensation for it. I have no business relationship with any company whose stock is mentioned in this article.