Earlier this month, BlackBerry Ltd (BB) closed a licensing deal it signed with Android handset maker BLU Products Inc. BlackBerry says this deal will bring it recurring revenue.
But be aware; when you're messing with Android handset makers, you're messing with Google (GOOG).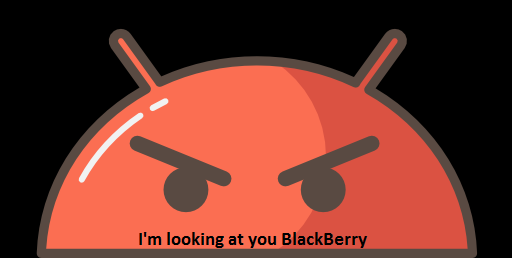 Google responded to this affront by challenging six of the patents at the U.S. Patent and Trademark Office. And in late August and early September, the patent office appeal board said that Google had a "reasonable likelihood" of winning the invalidation of four patents in a full review. [emphasis added]
BlackBerry Chief Executive Officer John Chen said on a Sept. 28 earnings call that his company had received revenue from BLU, but did not elaborate. [emphasis added]

It was not clear if that payment was included in that quarter's earnings, which beat analysts' forecast on a jump in licensing fees that includes patent payouts and royalties on BlackBerry-branded devices and software sold by others. [emphasis added]

Patent licensing deals are typically structured with an upfront payment to cover past sales and ongoing royalty payments tied to future sales.
Source: Reuters
BlackBerry's problem is that once a patent is found to be invalid, there is a legal precedent for a licensee to challenge the licensor/license in order to forgo having to make any further royalty payments.
Lear, Inc. v. Adkins, 395 U.S. 653 (1969), is a decision of the U.S. Supreme Court overturning the doctrine of licensee estoppel and holding that public interest considerations require that licensees be free to challenge the validity of possibly spurious patents under which they are licensed.

Based on "the strong federal policy favoring the full and free use of ideas in the public domain," the Court therefore held that the licensee Lear must be permitted not to pay patent royalties to Adkins if it could prove that the patent for a gyroscope was invalid. [emphasis added]
I see three significant areas of concern:
Did BlackBerry's September 2017 earnings reflect licensing revenue received from BLU?
Will ongoing revenue from BLU be discontinued?
Will BlackBerry's future licensing aspirations be hobbled by losing the four patents the USPTO is reasonably likely to invalidate?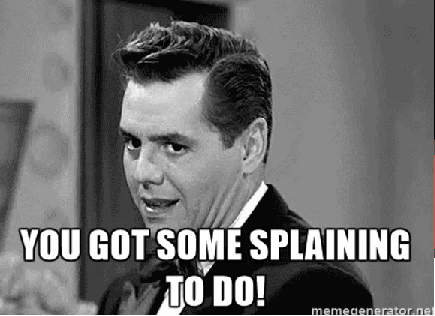 If Google is successful in having these patents invalidated, and if BlackBerry received upfront payments from BLU or recognized future payments from BLU, then BlackBerry's gonna have some 'splaining to do.
Even if BlackBerry didn't realize any BLU licensing revenue yet; if Google's successful, BlackBerry's ongoing royalties will be in jeopardy if BLU decides to challenge the paying of royalties on invalid patents.
Finally, Google knocking-out these four patents will likely seriously impact BlackBerry's licensing aspirations when it involves Android handsets.
I have to wonder if some folks in the Intellectual Property department over at BlackBerry are worried about this too?
Investor Takeaway
If your investment thesis is based upon BlackBerry's ability to license Android handsets, or simply BLU's license royalties, please consider the information provided in this note.
I would suggest waiting to see if Google is able to knock out these patents. If Google cannot, BlackBerry might become a bit more interesting. But if Google prevails, consider the impact of this development on your investment thesis, and invest accordingly.
Disclosure: I/we have no positions in any stocks mentioned, and no plans to initiate any positions within the next 72 hours.
I wrote this article myself, and it expresses my own opinions. I am not receiving compensation for it (other than from Seeking Alpha). I have no business relationship with any company whose stock is mentioned in this article.