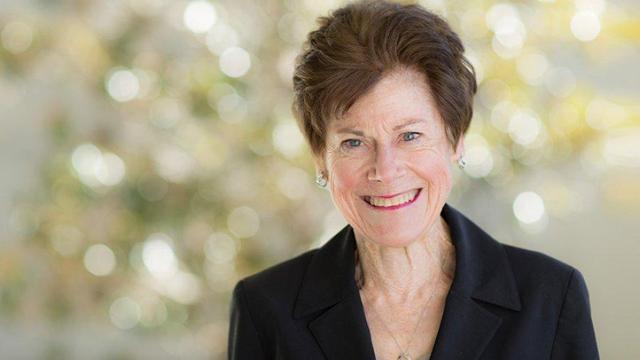 Dr. Lynn Reaser is chief economist, Fermanian Business and Economic Institute and was Bank of America Chief Economist 1996-2009 and Wells Fargo Chief Economist 1992-1996.
Harlan Levy: How disruptive and how threatening to the U.S. economy and global economies is the Trump Administration's policies and actions and the resultant uncertainty?
Lynn Reaser: The stock market's rise to all-time highs and the continued expansion of the U.S. and global economies indicate that possible disruptions and uncertainties from presidential tweets and surprising pronouncements are having a limited impact. The markets and economy are adjusting to a new mode of communications from the White House and a non-conventional style. They are typically waiting for actual policies to be developed and implemented before overreacting.
H.L.: What's your prediction for the U.S. economy and why?
L.R.: The U.S. economy has picked up momentum and appears likely to end 2017 on an upbeat note. Real Gross Domestic Product is estimated to grow at an annual rate averaging about 2.8% in the second half of the year versus just 2.1% in the first half. Storm-related disruptions along the Gulf Coast and Florida knocked about one percentage point off the third quarter's performance, but growth was still likely equal to about 2.6%. Growth in the fourth quarter should approach 3.0%.
Consumer spending remains solid, and business investment has picked up. Strong growth abroad and a generally weaker dollar this year are boosting exports. Homebuilding is rising, although to levels well below historical norms. Government spending appears to be the softest contributor in part because no federal budget has yet been passed for the current fiscal year.
H.L.: Are we in a bubble, with a recession coming soon?
L.R.: Stock valuations are historically high. However, interest rates, or discount rates, are historically low, and profits continue to rise. The real economy shows little signs of a bubble. Speculation in property markets is still limited and credit growth is moderate. Asset prices show some signs of a bubble, such as in high-yield bonds. A sudden spike in inflation, that caused the Federal Reserve to tighten monetary policy abruptly, could quickly prick some of the bubbles in financial markets and put the economy at recession risk.
H.L.: What do you predict for the global economy?
L.R.: The global economy appears on target for continued growth. Europe is continuing to expand as the vestiges of the financial crisis fade while the European Central Bank continues to support ongoing gains. Germany's private sector is vibrant, and France shows a good chance of implementing significant reforms.
Japan's economy is finally showed renewed signs of life. The labor force is growing due to an increase in women entering the work force. Productivity is rising significantly. At the same time, the Bank of Japan retains with a stimulative stance.
Emerging markets are benefiting from growth in the U.S., Japan, and Europe. The largest risk may be China. Now that President Xi has been assured power for the next ten years, there is a possibility that China's leadership might tolerate a slower growth economy in the near-term to prevent a further escalation in debt.
H.L.: What sectors of the U.S. economy have good potential, and which ones don't and why?
L.R.: Business investment has been the economy's weak link as companies have focused on stock buy-backs or the hoarding of cash. Business tax cuts could lift the pace of new investment in technology, equipment, and facilities. This in turn could boost productivity. Consumer spending also retains momentum, boosted by rising employment, wage increases above inflation, and wealth gains from both housing and the stock market. Single-family home construction continues to have strong upside potential, but builders are still not realizing the profit potential (after regulatory and other costs) needed to boost production to historical levels.
Government spending is probably the weakest segment. Federal budget pressures are going to remain acute while state and local governments must deal with rising health care and pension liabilities.
H.L.: What's your view of the Federal Reserve's current attitude and its effect on the economy and stocks going forward?
L.R.: The Federal Reserve believes that the U.S. economy will continue to see relatively slow growth and inflation gradually moving back to its target of 2.0%. In this environment, it believes that a slow rise in interest rates and gradual reduction in the balance sheet are appropriate.
The pursuit of such policies would be supportive of both the economy and the stock market. The risk would be a sudden acceleration in inflation or pickup in growth closer to 3.0% than 2.0% on an ongoing basis. A steeper path of interest rate hikes could violently shake the current mood of general calm and complacency in financial markets.
H.L.: Is the stock market accurately reflecting the riskiness in the world?
L.R.: The stock market almost seems to be pricing in perfection. A major disconnect seems to exist between stock prices and the magnitude and range of risks in the world. These risks involve the spread of ISIS beyond Syria and Iraq, the threat of a nuclear attack involving North Korea, a major slowdown in China, political dissension in Europe, complications involving Brexit, and renewed conflicts with Iran and Russia.
H.L.: How do you analyze the U.S.'s structural problem? What's a realistic solution, and is it possible to implement?
L.R.: The U.S. has a number of primary structural problems. One of the most important involves decision-making in Washington. The federal budget process has totally broken down. Without a budget, Continuing Resolutions have been implemented during the past ten years, which have severely disrupted planning and operations in federal offices and in private firms involved with government contracts. Procedures and laws need to require Congress to pass a budget, such as prohibiting congressional pay unless a budget and appropriations bills are passed by the beginning of each fiscal year.
California voters imposed a similar restriction on their lawmakers in 2010 and a budget has been approved each year in a timely fashion as a result.
H.L.: Do you see much job growth ahead?
L.R.: Job growth is likely to be substantial, with payroll employment advancing by close to 200,000 jobs per month. Domestic and foreign sales are likely to require such gains to meet production requirements. A major problem and constraint facing many U.S. firms will be finding the skilled employees they need.
H.L.: Are wages still essentially dead in the water, or do they have any strong growth potential?
L.R.: As the unemployment rate has continued to fall, we may finally be starting to see a meaningful acceleration in wages. As of August, average hourly earnings were up 2.9% from a year ago. Although there may be more slack in the labor market than indicated by the 4.2% jobless rate, companies are likely to have to boost wages to retain and attract the workers they need.
H.L.: Are you at all hopeful, or are you pessimistic about the direction that the U.S. and the world are going?
L.R.: While many political, military, and economic risks remain, there are good reasons to be optimistic about the U.S. and world economies. Expansion is finally once again taking place throughout the world. Despite various threats of protectionism, a global trade war has not broken out. Despite threats from Catalonia in Spain and Brexit, Europe remains more united than divided. In the U.S., consumer sentiment and business confidence are strong, while optimism and rising profits boost stock prices.
Disclosure: I/we have no positions in any stocks mentioned, and no plans to initiate any positions within the next 72 hours.
I wrote this article myself, and it expresses my own opinions. I am not receiving compensation for it (other than from Seeking Alpha). I have no business relationship with any company whose stock is mentioned in this article.