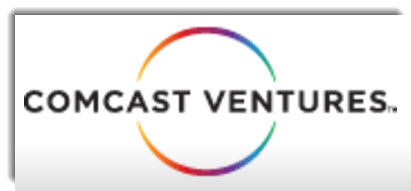 Quick Take
Comcast Ventures (CMCSA) has led a $25 million investment round in consumer hair care products firm Madison Reed.
Madison Reed aims to disrupt the hair care business by delivering hair coloring products to the home and to its corporate-owned 'Color Bars,' saving time and money.
The financial investment by Comcast is part of a deeper relationship helping Madison Reed with its television and media expansion efforts and continues Comcast's very active investment pace in industry-disrupting startups.
Investee Company
San Francisco-based Madison Reed was founded in 2013 to help consumers reduce the time and money they spend on coloring their hair.
Management is headed by co-founder and CEO Amy Errett, who was previously a venture capitalist at Maveron.
Below is a brief video about Madison Reed:
(Source: Madison Reed)
The firm initially launched to provide hair coloring supplies direct to the consumer, but has since created a physical footprint, launching two "Color Bars" where customers can go to receive expert hair coloring assistance.
Investment Terms and Rationale
Along with Comcast, other investors in the current round included previous investors Norwest Venture Partners, True Ventures and Calibrate Ventures.
Out of the $25 million current funding, Comcast likely contributed $10 - $15 million as 'lead' investor.
Valuation for the financing round was not disclosed. It is unclear which round the current round is, whether it is a new round or an extension of a previous round. The company has now raised more than $80 million in equity and debt funding since inception in 2013.
Madison intends to use the proceeds to open an additional 25 locations by the end of 2019, likely in the top 20 major metropolitan areas of the U.S.
As Comcast's Sam Landman stated in the deal announcement,
We have been a minority investor in Madison Reed and have worked closely with the company on TV and media expansion. We have watched the growth and execution, and we wanted to be a larger investment partner to the company as they scale and add Color Bars to their already fast-growing business.
Comcast has been an active corporate investor in technology startups, investing in dozens of technology startup companies in recent years.
The graphic below shows its investment focus by various metrics (click to enlarge),

(Source: Mattermark)
The graphic indicates that most of Comcast's investments have focused on Marketing, Mobile and Enterprise Software firms in the B2B space, and across all stages of development.
At first glance, this investment in Madison Reed appears to be atypical of Comcast's investing history. However, the firm has invested in startups that operate in the direct-to-consumer, at-home space, so in that respect it makes sense.
Additionally, by helping Madison Reed with 'TV and media expansion,' Comcast seeds a potential future ad buyer and stands to learn how these new consumer companies are successfully marketing to younger demographics such as Millennials and Gen Y consumers.
With this latest deal, Comcast continues its high activity level of investment in technology-enabled startups attempting to disrupt established industries with more efficient business models that appeal to younger consumers.
I write about M&A deals, public company investments in technology startups, and IPOs. Click the Follow button next to my name at the top or bottom of this article if you want to receive future articles automatically.
Disclosure: I/we have no positions in any stocks mentioned, and no plans to initiate any positions within the next 72 hours.
I wrote this article myself, and it expresses my own opinions. I am not receiving compensation for it (other than from Seeking Alpha). I have no business relationship with any company whose stock is mentioned in this article.