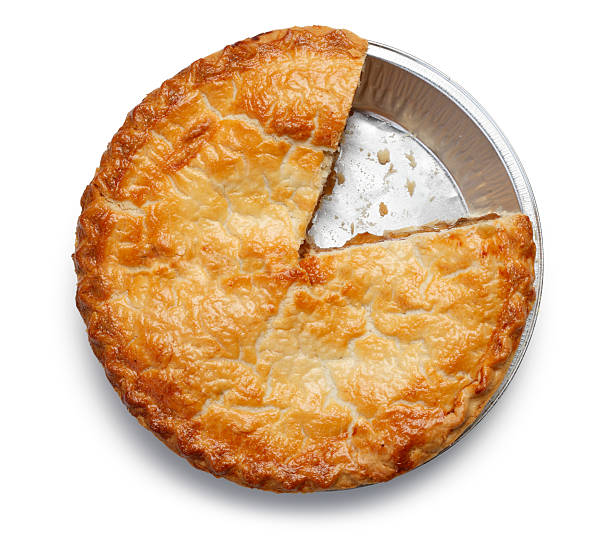 For those who follow the unfolding saga of MannKind (MNKD) and its efforts to market Afrezza, the ebb and flow in the stock has been a roller coaster ride. We are constantly being bombarded with claims about the massive growth in prescriptions and revenue generated by the MannKind marketing plan and in-house sales representatives. With the never ending secondary offerings of its stock, we now hear the mantra about the latest infusion of operating funds will be the ultimate answer for more success.
Each time MannKind relaunches the drug, it always gives the caveat relating to the need for the sales team being in the field for at least six months before the achievements will show meaningful results. Now, we find MannKind has overseen all marketing aspects for the last 15 months. My objective with this article is identifying whether there has been any meaningful growth in prescriptions. I will also look at the latest infusion of cash and what the history has been for MannKind, when evaluating its success for how it has managed its cash.
In looking at these two metrics, prescription growth and cash utilization, there is a reason for my article's title - The Proof is in the Pie. More important is the graphic showing the pie with the missing piece. The missing piece signifies there is something amiss with MannKind's marketing efforts. The piece missing is simply the case of there being no empirical data showing any positive results for the massive expenditure of its cash.
MannKind Has Hit a Wall It Can't Climb Over:
I've opted for starting my article with the claimed massive growth in prescriptions being seen by MannKind. I will start the process by looking at the data starting on June 16, 2017. This places the sales force beyond the stated need for six months before meaningful results can be seen. I also selected this date as it represents the first week any MannKind sales force has achieved more than 200 in weekly new prescriptions. The excitement shown by the true believers in MannKind's stock has been highly amusing. Especially for those of us on the sidelines noting how pathetic this 200 achievement ranked in the myriad of other false hopes.
With this basis for looking at the promises and claims having been made, let's look at the pathetic growth being accomplished by this group of sales representatives for the all-important metric - growth in new prescriptions. New prescriptions are the foundation for the all-important refills! You can't grow refills without first adding new patients using Afrezza.
MannKind Afrezza NRx Data:

Wk.Total

C.Total

Wk.Avg.

6/26/2017

226

199

425

213

169

594

198

138

732

183

159

891

178

204

1,095

183

210

1,305

186

189

1,494

187

197

1,691

188

189

1,888

189

229

2,109

192

234

2,343

195

178

2,521

194

244

2,765

198

245

3,010

201

254

3,264

204

225

3,489

205

10/13/2017

209

3,698

205
When you consider the 200 NRx milestone was set in June 2017, now looking at the cumulative total after 18 weeks (4.5 months), one can see the average weekly NRx being a mere 205 prescriptions. In fact, during the 18-week time span, eight of the weeks showed a decline from the previous week's results. This translates into the 90 sales representatives obtaining on average a miserable 2.3 NRxs each week, over 4.5 months. This simply means the initial 226 prescriptions breaking the 200 mark, the ensuing results reflect an overall decline from the 226 milestone. That isn't growth - this is stagnation and resistance from prescribing doctors. MannKind has previously stated it had a cadre of more than 2,000 physicians having prescribed and willing to place patients on Afrezza.
Where Are Your Friends When You Need Them?
This is the massive Sanofi (NYSE:SNY) booth at the 2015 ADA conference; located at the entrance into the exhibit hall, promoting what should be considered the most unique diabetic product being introduced to this conference, a conference where literally thousands of prescribing medical professionals were afforded the opportunity for learning about Afrezza.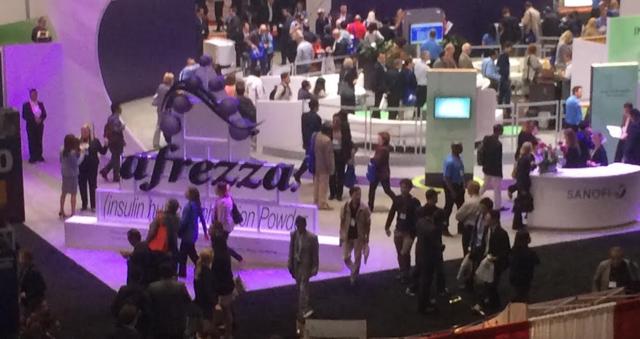 The following is the MannKind offered picture of the massive crowd of doctors listening to their spiel at the 2016 ADA conference in New Orleans.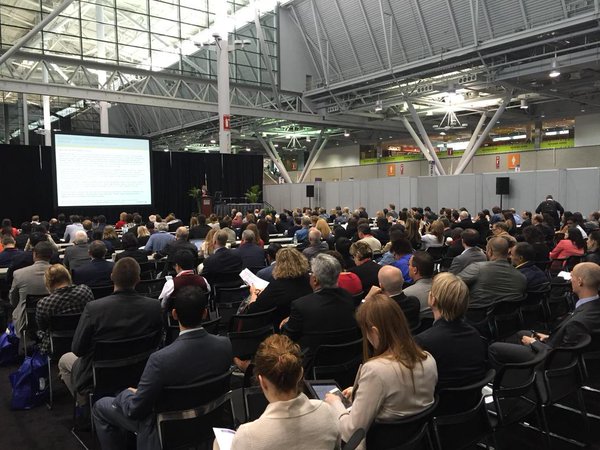 This is the link for the 2017 ADA conference held back in June. Let's play a game! Where is MannKind? In 2015, Sanofi had the most strategic placement of what was reported as the largest and splashiest booth at the conference. How fleeting is the memory? Where all the Afrezziacs boasted about the humongous Sanofi exhibit generating massive interest from the attendees. In the above link, one can instantly notice the Sanofi booth due to the massive size-8,000 square feet.
Get a magnifier and seek out a 200-square foot booth - there, you will find MannKind. It appears the largest gathering of diabetic medical professionals heard enough of this always changing story, in 2015 and 2016. What a unique opportunity for offering attending medical doctors and support staff, training for how Afrezza should be prescribed. However, MannKind opted for ignoring the golden opportunity. Making it a safe bet, it had rather have the excuse for needing more time for training the professional still unfettered by the reality of the situation.
When at First Your Claim Proves Being Untrue, MannKind Merely opts for a New Story:
MannKind keeps asking for more time. Time needed for it to educate the doctors for how they should prescribe Afrezza. This begs me to ask, why did Al Mann state emphatically before Afrezza was launched that there was no issue with patient's titrating the product? Then, we see at the 2016 ADA conference, MannKind stating it had once again found a need for addressing the titration issue:
"Titration Packs: These are being rolled out to doctors' offices, to allow patients to get a better feel for how Afrezza works and how to adjust their doses accordingly. The packs will include a 90-count of 4-unit cartridges and 90-count of 8-unit cartridges - offering more options for experimenting with different dosing amounts. This should help both patients and doctors, many of whom have been unsure of how to prescribe Afrezza since the dosing isn't an exact unit-to-unit translation. This also makes it better for patients, so they don't need refills too quickly or have to pay extra co-pays for more cartridge packs."
Jump now to February 2017, and once again, MannKind announces new titration packages:
VALENCIA, Calif., Feb. 01, 2017 (GLOBE NEWSWIRE) - MannKind Corporation (NASDAQ:MNKD) [TASE:MNKD], a fully integrated biopharmaceutical company focusing on the discovery and development of therapeutic products for patients with diseases such as diabetes, announced today the launch of a new Titration Pack containing 60 - 4 unit cartridges, 60 - 8 unit cartridges and 60 - 12 unit cartridges of Afrezza (insulin human) Inhalation Powder.

This new package is intended to simplify physician prescribing of Afrezza and allow patients greater dose flexibility in managing their diabetes, while potentially reducing the cost burden of multiple copays.

Michael Castagna, Chief Commercial Officer of MannKind Corporation, stated, "We are excited to see our new Titration Packs entering the supply chain this week. This new titration box along with our new sample program will enable higher dose mealtime insulin patients to dose Afrezza appropriately and manage their disease in as few inhalations as possible."
There are those who truly believe owning MannKind's stock is going to make them rich. However, for them continuing their belief in this happening, they find it necessary for always changing the criteria for how this will occur. They just believe with more time and money the dismal capture rate for Afrezza will be resolved. The above comments about MannKind changing something as basic as how the drug should be dosed is amazing. Especially, when those initially touting the stock predicted it would be a multi-billion-dollar product, in short order.
Where Have All the Doctor's Gone:
Does anyone remember the fact MannKind has boasted about the number of doctors having and willing to prescribe Afrezza? Early on, the number of doctors had surpassed 2,000 being on board for prescribing Afrezza. If anyone has forgotten, this is a direct link to the list of doctors MannKind claimed would prescribe Afrezza. If these doctors were still willing to prescribe Afrezza, now nearly three years into the launch and in the last 4.5 months, they are generating a weekly average of 205 new prescriptions. If one factors out Sanofi starting with no doctors on-board, they handed over to MannKind their massive list of prescribing physicians and patients. Deduct the Sanofi contribution from the current results, the 205 weekly average would be at least down to 150 weekly new prescriptions. Not only has MannKind hit a wall, they are Jack and Jill who climb the hill and now are backsliding down the hill.
Consider this factoid! If those 2,000 doctors were still on board with Afrezza and if they each prescribed three (3) new prescriptions a month, this would translate into 6,000 new prescriptions each month. Now, extrapolate this number into a full year - 12 months. This would generate in just NRxs, 72,000 patients being prescribed Afrezza. With MannKind within three months of Afrezza being on the market for three years, between Sanofi and MannKind, they have generated a total of less than 23,000 new prescriptions. I simply beg for anyone to respond. Explain to me how rapidly MannKind is growing prescriptions and revenue. They can't even maintain the doctors they claimed were on board the MannKind express! If these doctors remained as prescribers this means that in the near three years of opportunity to prescribe Afrezza, the 2,000 claimed prescribers have prescribed 11.5 new prescriptions. At this rate and the massive cash that MannKind burns through, one could easily see the current capture rate and cash being spent, they might turn a profit in about 20 zillion years.
Burning Cash Faster Than General Sherman Burned His Way Across Georgia: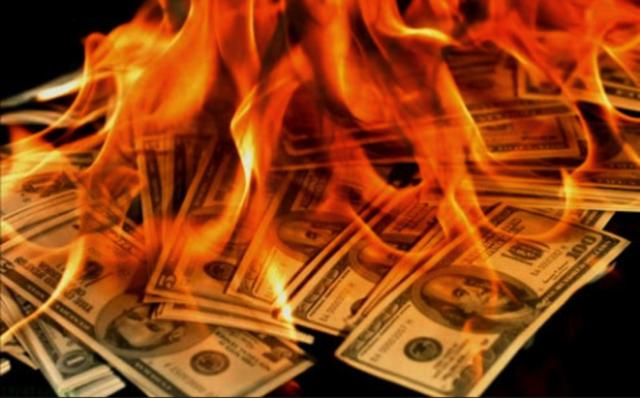 MannKind Cash Flow:

2014 Cash Balance:

$120.8M

2015 Tel

Aviv Stock

Sale

$36.2M

2016 Sanofi

Upfront

and Insulin

$171.9M

2016

Stock Sale

$47.3M

Ca. Office

$17.3M

Mann Loan

$19.4M

Total Cash

Intake

$292.1M

$292.1M

Cash on

Hand

2015 -2017

$412.9M

Cash on

Hand-9/17

$20.2M

Cash Burn

2Yrs.9 Mos.

$392.7M

Cash Burn

Per Month

$11.9M
In the two years and nine months Afrezza has been in the market, MannKind has burned through about $392.7M of cash. This translates into it spending approximately $12M a month. This cash burn includes two former CEOs remaining on the role after they had resigned from the company. This also includes massive bonuses being paid out with the limited cash on hand. All based on their outstanding achievements in their job.
They spend money like they have a money tree in the break-room, but they can't meet their contractual obligations with their insulin supplier. They are unloading their current supply of insulin, for what appears to be fire sale prices. I have no problem with MannKind making donations of Afrezza to Puerto Rico. However, I do question why with their quarterly reports indication manufacturing cost, for the miniscule production of Afrezza, is costing a pretty penny. Why broadcast to investors, since you can't sell the product, you are seeking a tax write-off for your inventory?
With the 3rd quarter 2017, revenue projection being shared, we can now see for all of 2015, all of 2016, and now three quarters into the 2017 results, Afrezza's gross revenues are a whopping $14,640,000.00. When you look at the fact MannKind has burned through $392,700,000.00 of cash, this translates into Mannkind generating $0.037 for each dollar being spent. Who remembers MannKind's CEO stating they were suffering from an "embarrassment of riches." Getting a return of $0.037 for each dollar spent is the real embarrassment - in my opinion!
No Need to Flip a Coin to Find the Winner:
Who is winning in this tug-of-war with those who hold MannKind's stock. When MannKind signed the partnership deal with Sanofi, I voiced my opinion where I stated the deal didn't make sense for MannKind's stockholders. The stock jumped to about $12.00 when the deal was announced in late 2014. Since this peak at $12.00, based on the subsequent 5 to 1 reverse split for the stock, shares as of October 20th close, are trading for $0.822. A staggering loss of 93% for those who bought on the news of the Sanofi partnership.
But there have been winners in this contest. I would like to congratulate them on doing such a great job. A MannKind executive publicly admitted there were efficacy issues with how Afrezza worked in treating patients using the drug. For those being able to churn the stock with this liability for the product, they might be able to sell snow-balls to the Eskimos. Since October 1st, market makers in the stock have handled 333,664,000 shares being traded, based on Yahoo's daily trading volume data. This means in 20 days, MannKind stock traded three times the outstanding shares. Assuming the market maker nets ½ a penny for each share traded, in 20 days they have generated $1,668,320.00 in gross revenue for their effort. All of this being done by electronic bookkeeping where trades were being flipped back and forth within the same accounts, luring in the small investors thinking their gold laden ship was coming into their port.
Hold on before you spend the Money:
MannKind's pie is missing a scoop of vanilla ice cream, plus the piece known as enough prescriptions needed for generating meaningful revenue. The latest $57M having supposedly been raised with the recent secondary offering, maybe, this hasn't happened. MannKind informed investors in the prospectus Wainwright had no minimum number of shares they had to sell for the deal. Also, the prospectus clearly stated Wainright wasn't required to buy one share of MannKind's stock for their own account. But what is more puzzling, MannKind stated the deal would close on Friday, the 13th of October. If the deal closed, this would be an event requiring it to issue an 8-k SEC filing within four working days. As of the close of businesses on October 20th, five days have passed with no filing being made. Assuming all these shares were issued for $6.00 a share, the new owners have seen the stock lose 31.5% of its cash invested in this pie stock. A pie with a vital piece missing for the chances they will ever see the stock again trading for $6.00.
The Sixty-Four Dollar Questions:
Assume MannKind has secured the full amount proposed in this latest secondary offering. With the stated cash being in MannKind's hands, and knowing the current cash burn rate, these funds will be depleted by the end of the second quarter 2018. With current revenues generating nothing but losses, how is MannKind going to generate the next cash need by the end of March 2018?
With touts now claiming the new drug label allows MannKind to claim Afrezza is the only ultra-rapid inhaled insulin approved by the FDA, why did MannKind opt for not sharing this claim in its prospectus for the latest secondary offering? How could they forget the amazing new label answering all the negative issues they have faced in the past?
"Afrezza is a rapid-acting inhaled insulin used to control high blood sugar in adults with type 1 and type 2 diabetes. The product consists of a dry powder formulation of human insulin delivered from a small portable inhaler."
It is my sincere wish and desire that Afrezza will remain available for those patients needing options for treating their medical condition.
Good luck with your future investing decisions!
Disclosure: I/we have no positions in any stocks mentioned, and no plans to initiate any positions within the next 72 hours.
I wrote this article myself, and it expresses my own opinions. I am not receiving compensation for it (other than from Seeking Alpha). I have no business relationship with any company whose stock is mentioned in this article.