A pic worth a 1,000 words: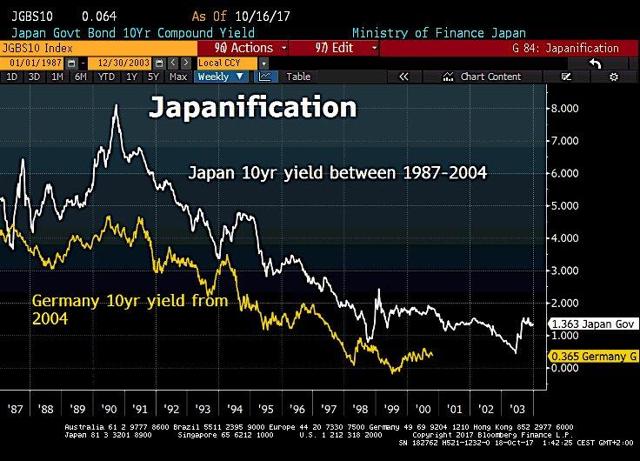 Via Holger Zschaepitz @Schuldensuehner
In simple terms, despite its current fortunes, on the longer time horizon, German economy is suffering the same fate as the Japanese one, with two caveats:
A lag of a couple decades; and
An adjustment for institutional structures (e.g., greater openness to migration).
These are reflected in the distance between the German yields today and the Japanese yields in the 1990s and 2000s. That distance, of some 1,000 basis points, is material to the debt carry capacity (meaning Germany has much greater borrowing capacity than Japan had back in the early 2000s). But it is also more uncertain, as ECB monetary policy cannot fully converge to the German conditions alone (it can be dominated by these conditions for quite a long while, but neither perpetually, nor fully).
So here we have it, folks, our value systems (reflected in demographics) have Japanified Germany... before our fiscal policies did...