At the start of the year, I pressed my fellow marketplace contributors for great investment ideas. As Seeking Alpha CEO Eli Hoffman recently found out, these guys are like the analysts sitting outside of Bobby Axelrod's office and used by professional investors as their senior research team.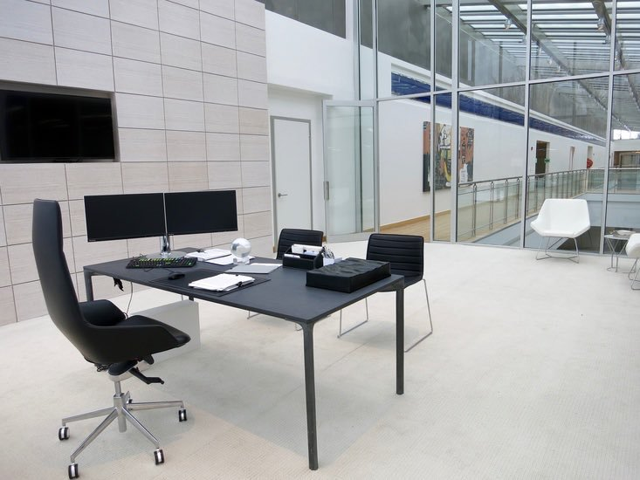 Image: Behind the scenes Billions.
To be honest, my office isn't as swanky and my life a lot less dramatic than Bobby Axelrod's.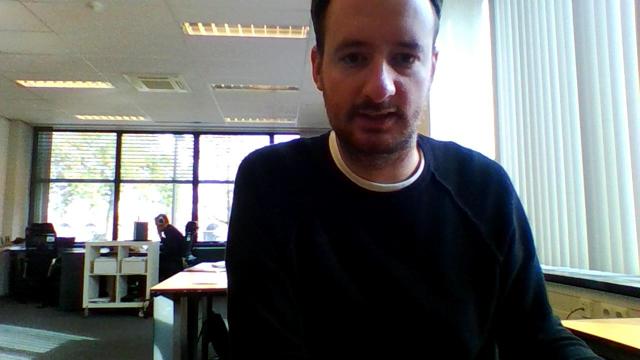 Image: author in need of a coffee break
Anyway, the guys provided me with nine terrific ideas and I've followed up with quarterly updates to see how we've been doing.
Truth is that, as a group, we are so deep in the hole it isn't reasonable to expect us to take this year away from the S&P 500, but that doesn't mean it isn't worthwhile to keep tabs on these ideas. O'Neil Trader continues to lead the pack with pick Amicus Therapeutics (FOLD) that's up an impressive 132.7%. The table below shows the scores from the date the original article was released up to today.
| | | | | | |
| --- | --- | --- | --- | --- | --- |
| Originator | Company | Ticker | Total Return | SPY | Service |
| O'Neil Trader | Amicus Therapeutics | FOLD | 140.9% | 13.29% | |
| Chris DeMuth | Retail Holdings | RHDGF | 37.17% | 13.29% | |
| Chris Lau | Qualcomm | QCOM | 1.75% | 13.29% | |
| Alpha Gen | Shenandoah | SHEN | 46.46% | 13.29% | |
| Richard Lejeune | Jernigan Capital | JCAP | 1.26% | 13.29% | |
| Damon Verial | Western Union | WU | -2.52% | 13.29% | |
| Ruerd Heeg | Straight Path Communications | STRP | -452.7% | 13.29% | |
| J. Mintzmyer | Teekay | TK | -11% | 13.29% | |
| Fredrik Arnold | Manhattan Bridge Capital | LOAN | -12.9% | 13.29% | |
Of course, I've asked the respective investors for updates about their respective ideas. Damon Verial's pick Western Union (WU) has been a short-term trade from day one. Verial specializes in earnings trading. So no update there. In no particular order:
Retail Holdings
Chris DeMuth runs one of the most successful marketplace services on Seeking Alpha and has been near the top for the entire year with only O'Neil Trader getting a massive lead on his idea. Here's his take on the progress at Retail Holdings (OTCPK:RHDGF). The total return number Chris provided is a bit higher as the one I've listed. For the most part, this can be attributed to the fact I've used the date of the original article as the starting point while Chris refers to a YTD figure. A small difference remains which is probably due to an earlier closing figure. Here's Chris on the current situation:
The total return for Retail Holdings is currently positive by about 46% year to date. Earlier this month, they announced a $9 per share distribution. Shares continue to be substantially undervalued by the market so we continue to be long. The shares are worth over 20% above their current price; it is reasonable to expect that discount to shrink over time.
Straight Path Communications
Ruerd's pick Straight Path Communications (STRP) turned out as a nightmare short. It happens to the best of us, early on in his career Kyle Bass got wiped out by betting too much on a single short position. The company Ruerd picked to go down was actually acquired after a bidding war. There isn't much to add to the idea so I've asked him what he's been working on and what he considers a great investment idea right now.
The returns numerous stock researchers found for global net-nets are still available today. The most disliked stocks seem to go up faster. For example, I have just sold most of my shares in Regal Petroleum (OTCPK:RGPMF) for 50% profit in 7 months. This is oil exploration and production company in the east of Ukraine. The company invested its cash by purchasing assets from the major shareholder. I try to increase my returns by ranking them on a combination of among others NCAV/market cap, distress and liquidity.

My research is focused on the stocks with the best ranks. I also cover global low EV/EBIT stocks. There the statistical evidence for investment strategies with returns of more than 20% is strong but not conclusive. So I tried to improve, again through ranking stocks. I found chapter 21 in James Montier's book on value investing (the little book of behavioral investing). In that chapter he ranks international stocks on P/B, P/S, P/E, EV/EBIT and Price/Free cash flow. He found 25%/year when investing in the best stocks. I do similar ranking now. The main differences are I have added a liquidity rank and my minimum market cap is much lower than Montier's $250 million. Both differences should increase my returns. One of them is Changan Minsheng APLL Logistics Co (OTC:CMGLF), which I bought and is partly owned by the Chinese state.
Shenandoah
Alpha Gen had a great quarter that really moved the needle on his pick Shenandoah (SHEN). Last quarter they held they expressed the opinion shares should be valued around $40 and currently they are trading at $39.25. It's not game over yet though as they suspect the endgame could be a T-Mobile (TMUS) buyout:
ShenTel completed the conversion and build out the former nTelos network From 3G to 4G, a full quarter ahead of schedule. The main bullish thesis is the T-Mobile/Sprint merger which stands to benefit the company the most. This is because of their master lease agreement with Sprint that spells out a favorable deal no matter the final details of the merger. We think they can acquire a large portion of the T-Mobile customers at a discount. Eventually, we may see the merged company acquire Shentel outright.
Jernigan Capital
As Alphagen's pick demonstrated one great quarter is all you need and that means Richard Lejeune is still in the race. Jernigan Capital (JCAP) put a slight positive return on the board. Last quarter he expected growth to accelerate near the end of 2017 and he still believes so:
JCAP sold off in August on fears of over-building in the storage sector and a misguided short attack. The stock has been rallying back lately and continues to pay a hefty dividend to income investors. JCAP continues to invest in new projects, which is no indicative of a storage glut. JCAP will also benefit from increased regional demand for storage in areas that were hit by hurricanes recently.
Amicus Therapeutics
O'Neil Trader is the frontrunner to take the title. Even though the stock is up nearly 140%, he continues to hold the stock as a core long. By the definition of growth stocks, much of the value lies in future cash flow when its promising therapies get taken to market.
Amicus Therapeutics (FOLD) has been one of our strongest performers in 2017 with two positive and meaningful events and one negative. The first of the two positive events was the FDA changing its mind on Galafold, meaning that the company can submit the NDA based on data on hand without the need to conduct another phase 3 trial. The second was the very positive phase 1/2 data of ATB200/AT2221 in Pompe disease, which validates a second, and potentially more valuable product candidate. I see that some analysts are pointing to the possibility of accelerated approval based on the phase 1/2 data, and while that would be wonderful and another strong catalyst for the stock in 2018, my base case remains that ATB200/AT2221 will have to go to through a phase 3 trial before securing FDA approval. Zorblisa's failure in the phase 3 trial in EB was the only disappointment so far in 2017 but did not impact the stock in a material way. Amicus remains a core long-term holding for me despite the strong gains the stock delivered since the start of 2017.
Teekay Corporation
The Value Investors Edge - specializes in shipping - and is made up of J. Mintzmyer, James Catlin and Ian Bezek. Mintzmyer updated me on the progress of Teekay Corporation which continues to be a promising idea:
Teekay Corporation (TK) has progressed well over the summer. With all concerns at beleaguered daughter firm Teekay Offshore (TOO) now in the rear view, we can focus on the positive developments at Teekay LNG Partners (TGP). TGP has been refinancing their debts and accepting new vessels at a steady pace and their distributable cash flow is set to soar starting in 2018. I remain very bullish on TK and it remains my top speculative holding.
Qualcomm
Thanks to Chris Lau I've spent quite a bit of time researching Qualcomm (QCOM). Perhaps aided by the fact it is in the process of acquiring NXP Semiconductors (NXPI) which is headquartered in my hometown Nijmegen.
Qualcomm's underperformance continues to frustrate value investors. Its target company NXP Semiconductors is doing better, up 5% in the quarter compared to Qualcomm's -7.7% loss. Markets are pricing in the risk of the smartphone processor and modem chip giant will lose against government trade authorities and Apple Inc. (AAPL). The thought that Apple could get a favorable ruling against Qualcomm is frightening. It would owe less past and future royalties. Other companies would pay less and Qualcomm could be forced to negotiate lower rates.

Being a value investor, I am betting that the courts will recognize Qualcomm's valuable IP and reasonable royalty rates. As investors wait patiently, other chip suppliers get to ride higher. Intel (INTC) is up 15% due mostly to the Coffee Lake CPU release in the computer market. Intel also benefits from Apple using its slower modem. Clearly, consumers lose out when Apple is not using a Qualcomm solution and paying what it needs to get the technology in its phones.

Nvidia (NVDA) is about to break past $200 a share. Apple is up 6.3 percent in the quarter and will likely trade at new highs once it releases its iPhone X.

Per finbox.io, eight users created fair value models that imply a fair value of $53 (5 percent upside) on QCOM stock. SimplyWallSt has a bearish intrinsic value on Qualcomm, with a $42.90 target based on future cash flows. This is due partly to expectations revenue growth will lag the industry.
Qualcomm is one of the 15-20 DIY Top Holdings. These are heavily concentrated in biotechnology (up 27% YTD) and technology (up 26% YTD), but the portfolio also has 30% cash to take advantage of deep value ideas. Something I personally like a lot. Applied Optoelectronics (AAOI), PayPal (PYPL), Ubiquiti Networks (UBNT), Himax Technologies (HIMX), and Cognex (CGNX) are some of Lau's past and present ideas.
Manhattan Bridge Capital
Manhattan Bridge Capital makes short-term loans to property owners on a local level. Bridge Capital is a nano cap Fredrik Arnold continues to look favorably upon the name:
Manhattan Bridge Capital (LOAN) is in recovery mode and inching its way out of the "Trump slump" for NYC and vicinity property improvements. My Dog of the Week II Portfolio bought LOAN at $6.20 on 2/24/17. At the May Q review, LOAN price was down 12.5% from purchase. At the August Q review, LOAN price recovered to negative 7.8%. I expect LOAN to be at break-even by November and finish up between +%5 to 7.5% in price by February. Add dividend to that and LOAN should net the dogcatcher 10% by its February 24 anniversary.
Bottom line
The bottom line is that we, as a group of marketplace authors, didn't do well this year. Props to those who did. I don't see the comeback in the final quarter because we are so far behind the S&P 500 (SPY). I do think there's somewhat of a defensive tilt going on, and if the market were to slowdown significantly, there is a good chance we'll make up some terrain on a relative basis.
Disclosure: I/we have no positions in any stocks mentioned, and no plans to initiate any positions within the next 72 hours.
I wrote this article myself, and it expresses my own opinions. I am not receiving compensation for it (other than from Seeking Alpha). I have no business relationship with any company whose stock is mentioned in this article.
Editor's Note: This article covers one or more microcap stocks. Please be aware of the risks associated with these stocks.