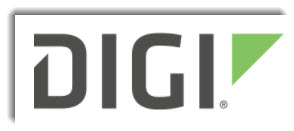 Quick Take
Wireless technology company Digi International (DGII) has announced the acquisition of TempAlert for $45 million in upfront cash plus future earnouts.
TempAlert provides real-time temperature monitoring products integrated with its software platform.
With the acquisition, Digi is continuing to build a significant market presence in the Internet of Things temperature monitoring and task management space, as management executes an acquisition strategy in the wake of takeover interest by Belden (BDC).
Target Company
Boston, Massachusetts-based TempAlert was founded in 2005 to develop remote monitoring devices and related software to improve efficiency, quality control and compliance for enterprises.
Management is headed by founder and CEO Harry Schechter, who was previously co-founder and CTO of Doceus.
Below is a brief overview video of TempAlert's system:
(Source: TempAlert)
TempAlert's system is composed of wireless sensors, bluetooth probes for foodservice applications and an integrated, web-based software system that monitors and alerts users to temperature anomalies.
The firm provides its offering to healthcare, foodservice, industrial and transportation industries.
Outside investment in TempAlert is unknown, so it may have been bootstrapped by the founder or simply didn't announce its investment.
Acquisition Terms and Rationale
Digi paid $45 million in upfront cash and unspecified 'future earn out incentives.' Digi didn't disclose any change in financial guidance or file an 8-K, so it appears the transaction, other than using cash (or possibly incurring debt), won't have a material financial impact in the current period.
With the acquisition, Digi hopes to expand its footprint with TempAlert's 20,000 customer sites, including marquee customers such as Wal-Mart (WMT), CVS Health (CVS), SpaceX, Apple (AAPL), Coca-Cola (KO), McDonald's (MCD) and others.
Management also reiterated strong support for TempAlert's existing solution but also indicated it would invest further in enhancements and integration with its own systems.
As Ron Konezny, Digi president and CEO stated in the deal announcement,
The acquisition of TempAlert doubles our Smart Solutions team to over 100 professionals, allowing us to offer our customers unprecedented domain expertise and support. This acquisition firmly establishes Digi as a leader in condition-based monitoring, such as temperature and vibration, task management solutions and analytics.
So, it appears Digi will pursue a multi-pronged approach with its TempAlert buy: invest in TempAlert's existing capabilities and customer base and integrate its technologies into Digi's existing offerings.
This is further confirmed by the appointment of TempAlert CEO Harry Schechter in a 'leading role in [Digi's] IoT strategy going forward.'
The deal for TempAlert is Digi's fourth acquisition in the past two years.
Digi is continuing to acquire firms to speed its ambitions to lead the temperature monitoring and task management Internet of Things space in the U.S.
Tech supplier Belden proposed to acquire Digi in November 2016 when DGII was at$9.00 but was ignored by Digi.
Although Digi's stock subsequently popped on the BDC interest, it dropped on the DGII disinterest back to its $9.00 price. In recent months it has risen to around $11.00.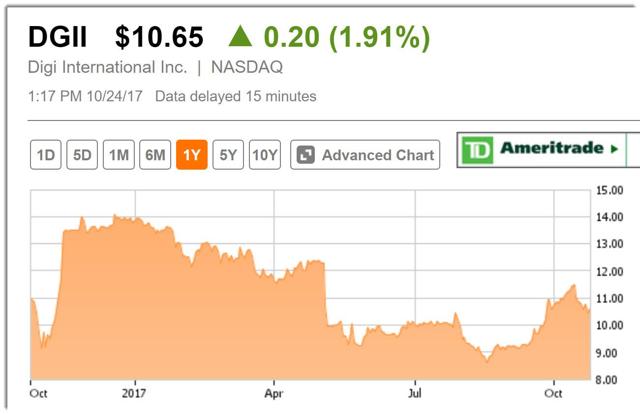 (Source: SEEKING ALPHA)
In any event, DGII management isn't standing still with ambitious acquisitions such as TempAlert.
Whether they were prodded by Belden's proposal or are executing on their own strategy, developing a significant presence in the growing Internet of Things space organically or by acquisition seems a smart bet to me.
I write about M&A deals, public company investments in technology startups, and IPOs. Click the Follow button next to my name at the top or bottom of this article if you want to receive future articles automatically.
Disclosure: I/we have no positions in any stocks mentioned, and no plans to initiate any positions within the next 72 hours.
I wrote this article myself, and it expresses my own opinions. I am not receiving compensation for it (other than from Seeking Alpha). I have no business relationship with any company whose stock is mentioned in this article.