During the Q3 earnings call, CEO of The Boeing Company (NYSE:BA), Dennis Muilenberg, hinted at a possible relaunch of the Boeing 767-300ER after a question from an analyst.
Muilenberg said the following:
If you look at that current market outlook that I mentioned earlier, sort of in that small widebody class, if you will, about 5,000-airplane market size out there is part of our current market outlook. So it's a substantial marketplace. The 767 is well positioned. And for some customers, it's a great value proposition.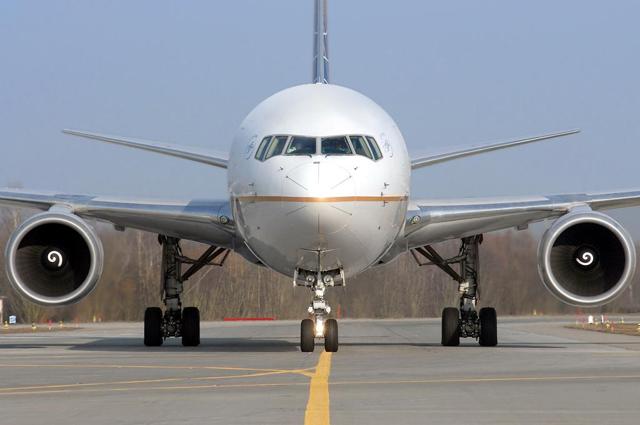 In this article, I want to have a look at why a re-launch could possibly make sense.
Proven history
So first of all, an important point is that the Boeing 767-300ER has a proven history. 583 aircraft were ordered, with 583 delivered since 1988 and roughly 400 in operation. With the first aircraft delivered in 1988, any aircraft delivered in 1988 would be 29 years old by now, or in other words, there likely is a replacement cycle that is going to kick in, and Boeing has nothing to offer that matches the Boeing 767-300ER at this time.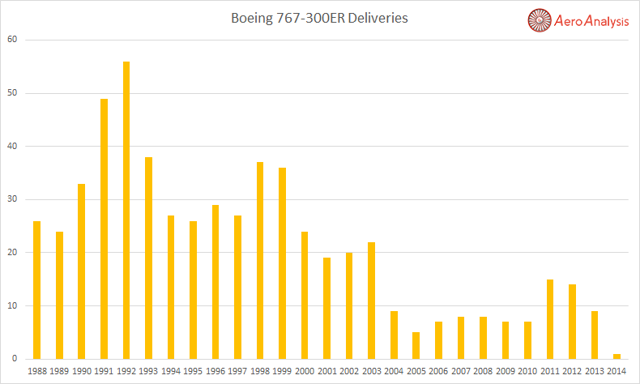 Figure 1: Boeing 767-300ER deliveries (Source: AeroAnalysis)
What we see is that is that up to and including the year 2003, 493 Boeing 767-300ER aircraft have been delivered. Using a retirement age of 20 years, the first aircraft slated for retirement reached that age in 2008. With fuel-saving winglets and lower fuel prices, it is likely that airlines have decided to push the retirement of the Boeing 767-300ER beyond the 25-year mark towards the 30-year mark.
Some of the older aircraft reach the retirement age of 30 years by 2020, with a second peak around 2030. This opens up opportunities for Boeing.
At first, you would be inclined to say that there are chances to replace the Boeing 767 with other Boeing 767 aircraft, but we also have to look at some of the bigger operators of the Boeing 767-300ER and what their plans currently are: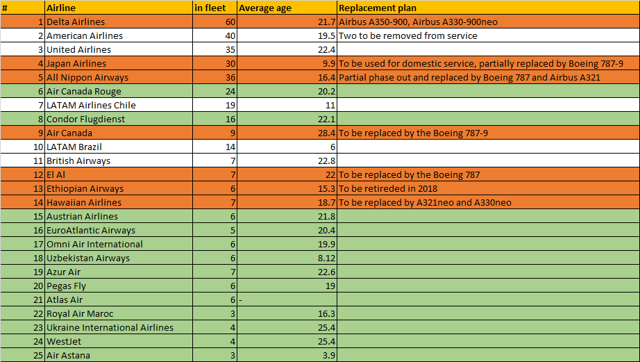 The 25 biggest operators operate 366 Boeing 767-300ER aircraft. Seven airlines already have replacement plans in place, and for 13 operators, the Boeing 767-300ER might indeed offer a solution for a variety of reasons. What we also see is that out of the 5 biggest operators, two airlines do not have firm replacement plans for the Boeing 767-300ER, and I would think that Boeing will be looking for back-up from one of these customers in order to consider relaunching the Boeing 767-300ER or a big commitment from a leisure carrier.
But why not the Boeing 787-8?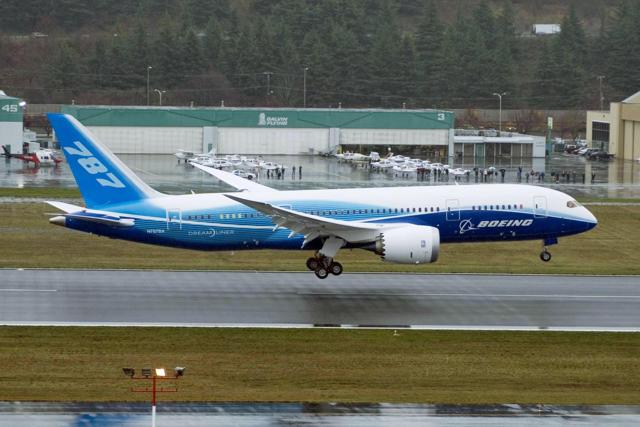 The first question that likely comes to mind is, "But why not the Boeing 787-8?" There is no single answer to that question, but various factors that do not make an appealing case for the Boeing 787-8. The Boeing 787-8 is intended as a replacement for the Boeing 767-200ER and Boeing 767-300ER. The seating of the -300ER is right in between the standard seating configurations of the Boeing 787-8 and the Boeing 787-9. On paper, the Boeing 767-300ER offers higher potential revenues than the Boeing 787-8. In reality, the seating configurations are quite close. The Boeing 787-8 has a better range capability than the Boeing 767-300ER, which makes it replacement for the -300ER by size but not by range.
For airlines, the problem is capital costs. The Boeing 787-8 offers better range capability and higher fuel efficiency, but it comes with a price tag. The Boeing 787-8 sells for roughly $115 million, while a Boeing 767-300ER at 35% of list price would sell for $70 million at most, I would reckon. That means the Boeing 767-300ER has 40% lower acquisition costs. What you get for that differential on the Boeing 787-8 are the range capability and operating cost efficiency. The range capability is something that existing customers for the Boeing 767-300ER do not need. Those who were interested in the possibility of opening up new city pairs have already ordered the Boeing 787 or the Airbus A350. So, for current Boeing 767-300ER operators, there likely is little to no reason to select the Boeing 787 because of its range capability. The Boeing 787-8 also has a better efficiency, but as I pointed out a year ago, this does not necessarily warrant better overall economics for the aircraft. Capital costs and the current oil price environment are really putting the Boeing 787-8 at a disadvantage. Airlines are evaluating the Boeing 767 with fuel price projections in mind, and they very well know the economics that the Boeing 767-300ER offers during times of low fuel prices and high fuel prices, since the aircraft has been in their fleets for long enough as to experience both scenarios.
For airlines that know exactly what they need the Boeing 767-300ER for, it would make a lot of sense to acquire brand new Boeing 767s. Other customers for which a Boeing 767 would be interesting are low-cost carriers, leisure carriers and charter airlines. Most of these airlines are operating the aircraft either on their second or even third lease term. These leases are not cost-intensive and fit in the cost structure. Since, all aircraft have a limited economic viable life also, these airlines will at some point have to look for a replacement, and a factory new Boeing 767 might in that case be preferred.
An additional problem is the costs of the Boeing 787-8 for Boeing itself. The Boeing 787-8 is the smallest Dreamliner variant and brings the company the least profit out of all Boeing 787 variants, so it would rather utilize production capacity to build more -9s and -10s to burn the cost overhang on the Dreamliner program. The benefit is that the Boeing 767 line is still up and running at 2.5 aircraft per month. Until 2023, all FedEx (FDX) aircraft on firm order basis will be delivered, and the USAF is highly likely to firm up options, but this would still require either a firm-up from FedEx options or other customers. So, Boeing could offer the Boeing 767 as a best-value solution to airlines and simultaneously fill delivery slots available on the 767 production line instead of being forced to sell the 787-8, aircraft that it does not want to sell and airlines likely do not need.
But why not the Boeing 797 NMA?
The second question you could ask yourself is, "But why not the Boeing 797 NMA?" Some of you who have read my work have seen that I think Boeing should launch the Boeing 797 for the sake of launching a solution for airlines that will be a fit for customers in the length of years. I can find what I want about a launch; the fact is, that like any aircraft, a Boeing 797 launch carries risk and is costly.
The company has been in discussion about a Boeing 797, and there is even an office dedicated to the Boeing 797 concept aircraft, but a decision has not been made yet. What puts pressure is two things. The first thing is that airlines already know they don't want to pay more than $70-80 million to get their hands on the jet. The second problem is the market space - it could be anywhere between 2,000 and 4,000. That is a huge difference, and Boeing has to figure out how it can keep production costs low to meet customer-desired pricing and also make this worthwhile for the jet maker itself.
If the math doesn't add up for Boeing, it will hold off on a launch decision and likely wait for oil prices to head higher to make sure airlines are willing to pay next-generation base value for a next-generation aircraft instead of current-generation base value for a next-generation aircraft.
Airlines could even lease new Boeing 767 aircraft as a bridge until the Boeing 797 NMA is launched and enters service. So, the reason why the NMA is not necessarily an option is because it has not been launched yet and it might not be available before airlines require their Boeing 767 replacements.
But why not the Boeing 767 MAX?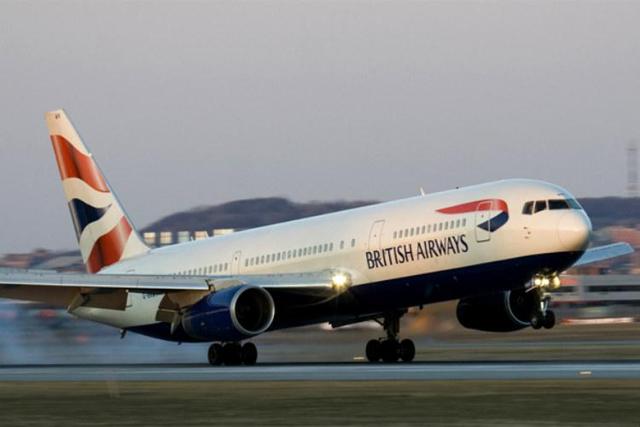 This is the third question I have been hearing a lot. "MAXing" the Boeing 767 would mean putting new turbofans that have the efficiency of the GEnx turbofans as used on the Boeing 747 and Boeing 787, where the GEnx turbofan for the Boeing 747-8 would likely be the best fit. What this basically does is increases the range of the 767, since you keep everything else constant, and so it would become an aircraft like the Boeing 787-8, but without the other efficiency drivers such as an advanced wing design. The fuselage design of the Boeing 767 also is not quite as efficient as that of the Boeing 787. I can hardly imagine any airline looking or being interested in a re-engined 767MAX that would have its technology roots dating back 40-45 years ago if you would hypothetically launch a Boeing 767 MAX now. A Boeing 767 MAX would increase costs of the aircraft, partly eliminating the low capital costs benefit of the Boeing 767, unnecessarily increase range and create a Boeing 787-8-like product. I think that is something neither Boeing nor airlines are looking for.
Conclusion
A Boeing 767 could be a solution for some airlines, especially those that rely on low capital costs due to low cost structure or low utilization rates. For some airlines, it could be a bridge until a Boeing 797 is launched.
For Boeing, it would make sense to offer this aircraft to airlines to fill delivery slots on the Boeing 767 and wait for fuel prices to head higher so airlines will be more willing to pay for a Boeing 797 and a more convincing business case develops for the company itself.
It is important to be aware that the Boeing 767-300ER relaunch is not a huge area of growth, but it could certainly gather a few orders here and there.
Thank you for reading this article. If you want to know about my best investing ideas, sign up for AeroAnalysis, my Marketplace service. Don't forget to hit the "Follow" text at the top of this page next to my profile to receive updates for my upcoming articles.