What Happened?
General Electric's (NYSE:GE) previous CEO Jeff Immelt has left the company in shambles. As the new CEO Flannery flipped over one rock after another, more and more problems have come out of the woodworks.
The disaster du jour is news of a spare plane following Immelt around the world.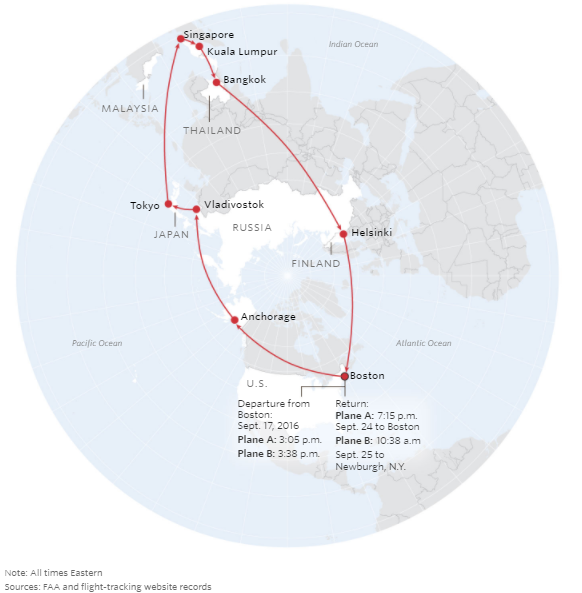 Source: WSJ.com
What is even more unbelievable is Immelt and the current Board of Directors both stated they had no idea. Incredible! Nevertheless, this is really just bad publicity at this point for the company, yet it is a "tell" that much larger issues do exist. Like the fact the company is basically in a "no-win" situation regarding the dividend. Furthermore, based on certain segment results on the recent quarterly report, maybe General Electric has bigger problems than just Immelt's rendition of "A Series of Unfortunate Events." Let me explain.
Dividend Cut No-Win Situation
The more I contemplate the dividend "To cut, or not to cut" situation, the grimmer it becomes. Here is why.
Scenario #1 – GE Cuts The Dividend
If Flannery comes in and cuts the dividend by 50%, I think a lot of shareholders are going to bail out at that point. Many are in the stock for the optimal yield and substantial payout. Furthermore, General Electric will be seen as unreliable at this point, at least by me. I am already gone. The three pillars of my dividend investing model are a solid long-term growth story, proven and predictable free cash flow streams, and a decent yield, preferably over 3%. At this point, the only leg of the stool General Electric has left to stand on is the high dividend yield, which makes it a red flag rather than an opportunity at this juncture in my eyes.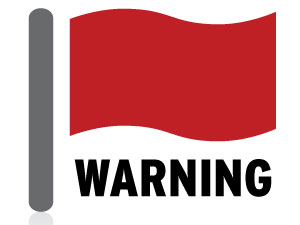 So, if Flannery cuts the dividend, the company won't have a leg left to stand on, so to speak. I think this may institute an exodus by shareholders primarily concerned with solid, predictable dividend payouts. General Electric would no longer qualify at that point I surmise. So, why cut the dividend.
Scenario #2 – GE Does Not Cut The Dividend
The second scenario is that General Electric keeps its promise to shareholders and does not cut the dividend. The problem here is Flannery will have zero financial flexibility to make it through the next huge restructuring and transformation, which incidentally, I have had about enough of. Flannery states:
"We manage the company for total shareholder return, balancing growth and the dividend payout. The dividend is a priority in our capital allocation framework and we understand its importance to our investor base. We are in the process of finalizing our 2018 framework and we will share that with you in November. We will be reviewing our outlook for 2017 and 2018 in terms of sources of cash and CFOA generation. We will do that with an appropriate balance of growth investment and dividend payout, and we will share our overall capital allocation framework with you in the November meeting."
Translation – we are cutting the dividend because we have to find the appropriate balance between growth and dividends. That means it's not in the appropriate balance now. The fact of the matter is General Electric needs to cut the dividend due to the vastly reduced cash flow projections. It is as simple as that. The other issue I have is the company may have bigger issues than just shedding itself of Immelt's bad decisions. Some segments may have serious execution issues.
Negative Organic Growth
Negative organic growth in the Power and Oil and Gas segments is a major red flag in my eyes. Because it is telling that General Electric may actually have an execution issue. I have always thought that at least you could count on the fact the leaders and middle managers of these segments were the cream of the crop. The one thing you could count on is excellence in execution from the line and staff. With the Power segment down 6% organically and Oil and Gas down 7%, I can't say I am so sure of that any longer.
The Bottom Line
General Electric's CEO John Flannery is definitely caught between a rock and a hard place at present.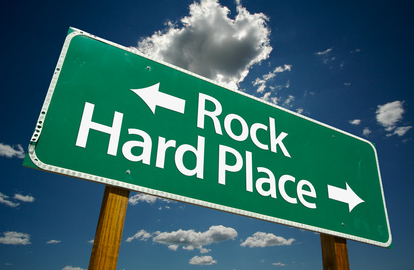 The company must cut the dividend due to the fact the previous guidance from Immelt was a complete fiction. Furthermore, it appears there may be deeper issues with the company than previously known due to Flannery's uncanny talent for uncovering catastrophes. Flannery stated there is approximately $20 billion in assets identified to divest. That sounds like a pretty big garage sale. Hopefully, he will be able to put a positive spin on the potential growth prospects and hits the sweet spot regarding the dividend cut. Yet, I surmise that won't be so easy to pull off. Cutting the dividend may force certain funds to sell the stock automatically as well. And, there is always the underfunded pension deficit lurking in the background. I would avoid General Electric until the dust settles and Flannery reveals the entire story. Please use this information as a starting point for your own due diligence and consult an investment adviser prior to making any investment decisions. Those are my thoughts on the matter. I look forward to reading yours.
Your Participation Is Required!
The true value of my articles is derived from the prescient observations of Seeking Alpha members in the comments section below. Do you believe General Electric should/will cut the dividend? What do think will happen to the stock price at the reset announcement? Thank you in advance for your participation.
Final Note!
I am in the process of launching a Seeking Alpha Marketplace subscription service in the near future. The service will focus on the creating and maintaining a balance portfolio with the objective of returning 25% on an annual total return basis.
I have been ranked the World's #1 Financial Blogger on TipRanks for the past four years. Here is the link TipRanks.com/top-experts. For the past four years my stock picks have returned 26.5% on an annual basis. This led to the opportunity to write a column for CNBC PRO in the CNBC PRO subscription service. Now, I want to start a subscription service here on seeking Alpha instead. Where we can all collectively express and exchange great investing ideas. As I state in the conclusion of my articles, you, the Seeking Alpha members, provide the true value to these articles.
I Know I Can't Do This Without You!
I am looking for Seeking Alpha members that would like to join as founding members of the service when the service kicks off in the near future. You would have special status as "Deacons" of the service and have your subscription price locking in for the entirely of your membership regardless of any price future price increase.
If you want to be a founding member and not be a Deacon, that is fine as well. I will still grandfather in your service price as a founding member. There will be a limited number of spots so please let me know if you are interest by PM ASAP. Some members have already expressed interest. The more the merrier my father always said! Please feel free to PM me with any feedback or questions! I appreciate your time and consideration in the matter.
This marks my 7th year writing for Seeking Alpha. I would like to thank all 17,000 of my followers and all readers of my work for your tremendous support through the years. I would not have this opportunity without you. Take care, Dave.
Disclosure: I/we have no positions in any stocks mentioned, and no plans to initiate any positions within the next 72 hours.
I wrote this article myself, and it expresses my own opinions. I am not receiving compensation for it (other than from Seeking Alpha). I have no business relationship with any company whose stock is mentioned in this article.