Note: Subscribers to SA Editors' Picks Plus got an early look at this article.
The following summary of our Editors' Picks for the previous trading day is a new feature on Seeking Alpha.
Each article listed below has been selected by our editorial staff as a widely appealing and highly convincing analysis with a clear actionable takeaway. Please use the comment box at the end of this article to express your thoughts. We are grateful to hear your feedback.
Picks of the Day

New Residential Investment Corp. (NRZ) recently reported a strong third quarter, but is it a good long-term investment? It depends, argues contributor Michael Boyd. In his detailed analysis, Boyd lists specific factors that investors should look for going forward. If you're following this play, Boyd's analysis is a must read.
Tags – Income Investing, Dividend Ideas

Options market data often tells us pertinent information about how the market is pricing future cash flow. In part two of this series, contributor The Balance Of Trade discusses what Macy's (M) options activity says about the stock. In addition, the author presents us with actionable insights on how to play the stock, for several different objectives. It's a must read for retail investors.
Tags – Retail, Options, Long Ideas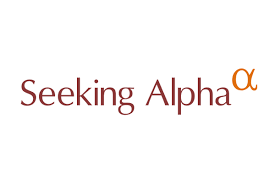 We recently pushed live a new section on Seeking Alpha - "People I Follow". In this letter, Seeking Alpha Founder, David Jackson explains the importance of "following" authors on our platform and how it can benefit our community.
Tags – Seeking Alpha
In this article, veteran General Electric (GE) contributor David Alton Clarke discusses the dividend of one of the most consistent dividend plays in recent stock market history. GE is in a "no-win situation" argues Clark. What does that mean for investors? Click the link to find out more!
Tags- Dividend Ideas, Income Investing
Perfect in time for Halloween, popular macro contributor Eric Parnell, CFA discusses which asset classes are overvalued and "downright scary" for investors. In an environment of rising asset prices, this article is a must read for all investors.
Tags – Market Outlook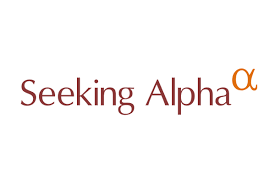 ETF expert (and Seeking Alpha founder) David Jackson weighs in on his favorite ETF authors on Seeking Alpha. Click the link to see who he chose and let us know your picks in the comment section below!
Tags – Seeking Alpha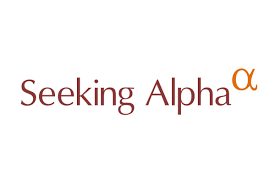 Did you know that Morningstar's star-rating system is not indicative of future performance? While the financial company doesn't claim it is, many individual investors use it to make buying decisions. Seeking Alpha's own Gil Weinreich argues that this is a mistake and helps us understand our own investing behavior.
Tags – Seeking Alpha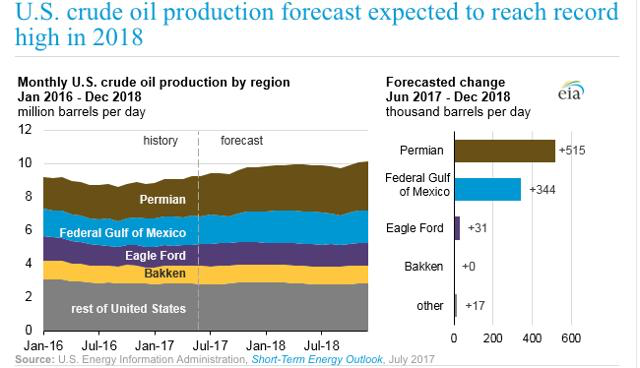 New research presents a case that U.S. shale is "competitive and plentiful" argues contributor Jennifer Warren. U.S. oil production stemming from the Permian and Gulf Of Mexico increased in the past year and, while oil prices have been supported by OPEC and other market forces, "anything could happen." The market is currently "adjusting to what the new normal in shale production and firm valuations should be" argues Warren. Click the link to find out what this means for investors.
Tags – Oil, Commodities
With Exxon Mobil's (NYSE:XOM) stock down 8% this year, the author presents a compelling argument of why the blue chip is a buy. You'll have to read the article for details, but in the end, the author writes that "The combination of the meaningful stock price decline (-8% year-to-date) and more favorable outlook for the cycle in Oil and Downstream make a difference in terms of the stock's attractiveness in the near term."
Tags – Oil & Gas, BlueChip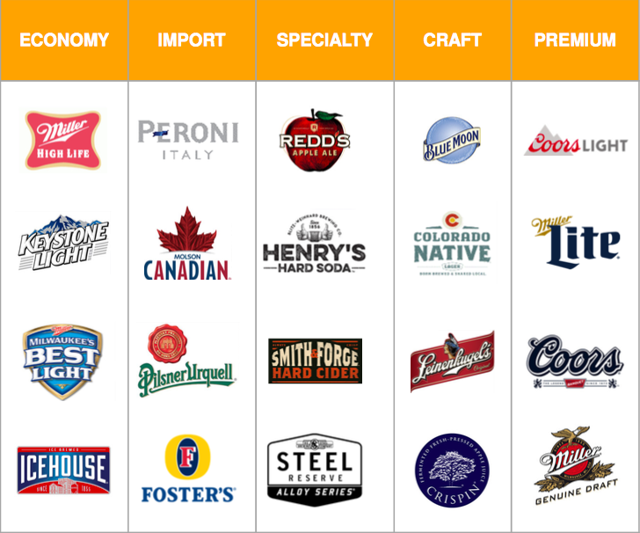 While a number of popular consumer staples have recently sold off, Molson Coors's (NYSE:TAP) full ownership of MillerCoors gives the company the "scale and supply chain needed to grow and compete with larger rivals" argues Goose Hollow Investments. In this comprehensive analysis, the author informs us of several compelling reasons why the company is a buy. Click the link to find out why!
Tags – Long Ideas, Food & Beverage

"Since the announcement of top line data in March 2017, Progenics' (NASDAQ:PGNX) Azedra has been hotly contested with numerous supporters and skeptics" argues contributor Biotech Phoenix. While other articles have pointed out potential differences in the data generated by Progenics and Azedra's prior owner Molecular Insight, Biotech Phoenix "digs deeper and explores potential explanations behind these potential differences."
Tags - Biotech
Contributor Hoya Capital Real Estate argues that "Data Center REITs continue to be the standouts in the REIT space." While up 25% YTD, a few names still look attractive. Click the link to learn which names Hoya Capital Real Estate recommends.
Tags – REITs, Income Ideas
Pro Pick Of The Day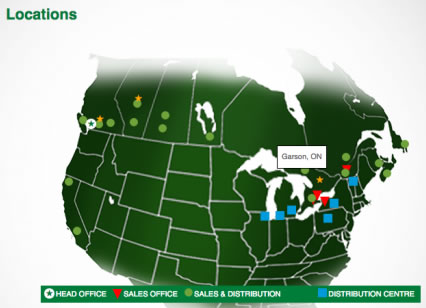 Taiga Building Products (OTC:TGAFF) is a buy, according to contributor Lennard Zwart. In our Pro Pick Of The Day, Zwart discusses Taiga's upcoming debt exchange, specifically how it will significantly reduce leverage and interest costs. "Higher share count will help liquidity in the stock, while pro forma earnings yield remains impressive" argues Zwart. In the end, Zwart strongly supports his claim that "Taiga's underlying business is more stable than it is given credit for" and recommends investors to buy the stock.
Tags – Long Ideas
Have any thoughts about these articles? Email us at editorspicks@seekingalpha.com and we'll do our best to get back to you quickly. In the comment section below, let us know which articles you thought were the most convincing and valuable to our community.
Note: Subscribers to SA Editors' Picks Plus got an early look at this article.
Disclosure: I/we have no positions in any stocks mentioned, and no plans to initiate any positions within the next 72 hours.
I wrote this article myself, and it expresses my own opinions. I am not receiving compensation for it. I have no business relationship with any company whose stock is mentioned in this article.
Editor's Note: This article covers one or more microcap stocks. Please be aware of the risks associated with these stocks.