HyperChange TV - Moonshot Monday #26
Intro - The Indoor Farming Boom
With 10B people to feed by 2050 and ever-increasing urbanization, the world is in dire need of new ways to grow fresh, local food.
Hydroponic farming has been around for decades, but only recently has been proven to be cost effective and practical on a mass scale.
The two biggest drivers of this advance have been better software, and cheaper renewable energy. The combination of more efficient farms and decreasing power costs has quietly made hydroponic farming not only cheaper, but more sustainable than soil-based agriculture.
Getting data on the size of this emerging hydroponic farming niche is difficult, but recent VC investments are an early indicator of a very promising future.
This summer Plenty, a hydroponic vertical farming startup, raised $200M to start building out its greenhouses. Jeff Bezos personal venture fund (Bezos Expeditions), Erich Schmidt's personal venture fund (Innovation Endeavors) and Softbank's Vision Fund are among its high-profile backers.
Bowery Farming, a similar hydroponic farming startup raised $7.5M in February from Top Chef Tom Colicchio and First Round Capital, among others.
AeroFarms, an aeroponic vertical farming company that is growing greens in abandoned warehouses, raised $40M this year from celebrity chef David Chang, and IKEA Group.
The cat's out of the bag, and investors are chasing the next paradigm of farming technology.
Gotham Greens - The Hydroponic Unicorn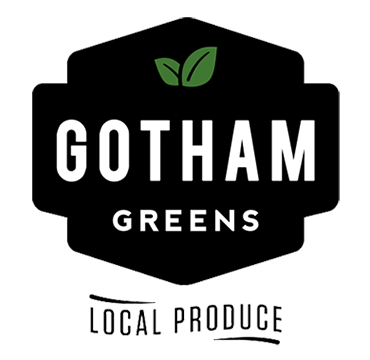 Unlike most of the other indoor farming startups, Gotham Greens is making a splash with execution, rather than fanfare around its massive funding rounds.
Founded in 2008, the company has only raised $13.9M according to Pitchbook, but already has four operational rooftop greenhouses.
The first of Gotham Green's facilities was opened in 2011, in Brooklyn's Greenpoint neighborhood. The rooftop can produce 100,000 pounds of greens annually on 15,000 square feet, and is partially powered by an onsite 60kW solar panel array.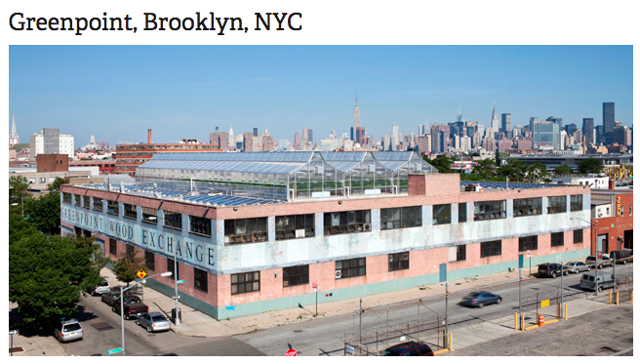 After hitting the market with produce from this first greenhouse, Gotham Greens' quickly began to gain a great reputation among the foodie community. Whole Foods began selling Gotham Greens lettuces in 2011, and decided to formally partner on a rooftop farm in 2013.
Located in Gowanus Brooklyn, this hybrid grocery store/farm is truly one of a kind.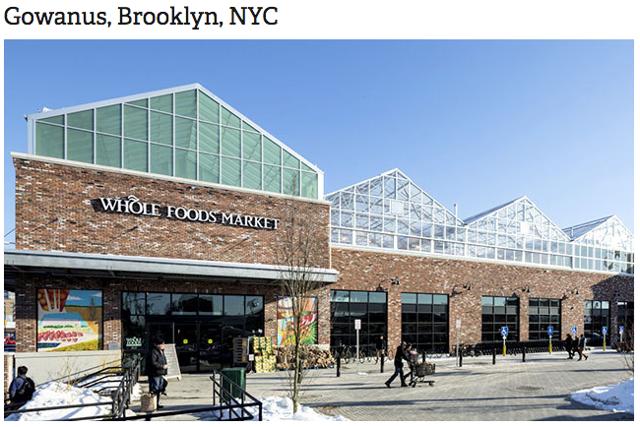 This 20,000 square foot facility has a capacity of 200,000 pounds annually, and is accompanied by a 325kW solar panel array. The greens grown on the roof are harvested daily, and sold at the Whole Foods below.
In 2015, Gotham Greens completed the construction of its next two farming facilities, with one located in Queens, New York, and the other in Chicago.
According the company's website, the productivity per square foot of these facilities has been improving dramatically with each location.
| | | | | |
| --- | --- | --- | --- | --- |
| Farm | Year Opened | Square Feet | Production Capacity | Prod / Sq Foot |
| Greenpoint, BK | 2011 | 15,000 | 100,000 | 6.7 |
| Gowanus, BK | 2013 | 20,000 | 200,000 | 10 |
| Hollis, Queens | 2015 | 60,000 | 5,000,000 | 83.3 |
| Chicago | 2015 | 75,000 | 10,000,000 | 133.3 |
In total, Gotham Greens how has 15,300,000 pounds of production capacity annually across these four facilities.
A 4.5oz box of Gotham Greens lettuce retails for $3.99 in Whole Foods. This is equivalent to more than $14/lb.
If we take a 50% haircut to that retail price and assume Gotham Greens could sell 15M pounds of greens per year at $7/lb (or at least has the capacity to), it would be equivalent to $105M in annual revenue.
This is already becoming a big business. According to Gotham Greens CEO Viraj Puri, the company is planning to expand by both improving the productivity of its current greenhouses, as well as build out new locations.
Vertically Integrating - Whole Foods/Amazon Private Label Push
Even before Amazon (AMZN) acquired Whole Foods, both companies were pushing heavily into private label.
Amazon's private label sales were over $200M in the first half of this year, and are only getting started. Bloomberg recently reported that Amazon is planning to launch its own private label sportswear brand to compete with Lululemon (LULU) and Under Armor (UA).
Beyond fashion and tech accessories, food is the next area of focus for Amazon's private label ambitions.
Whole Foods already had its own 365 private label brand for years and after the Amazon deal, is doubling down on this business line. On the most recent Q3 '17 earnings call, Amazon mentioned that it has started to offer Whole Foods private label products on Amazon.com.
While perusing the lettuce aisle at Whole Foods yesterday, I noticed the only packaged lettuce brands were Gotham Greens, and two different versions of Whole Foods private label.
The pricing was the same and frankly Gotham Greens quality and packaging looked a lot better. Interestingly, the Whole Foods private label products were all packed/distributed out of Austin, Texas. I was in Greenpoint, Brooklyn. The Gotham Greens products had been packed and distributed right upstairs.
Whole Foods private label lettuces are traveling 1,800 miles, versus 0 for Gotham Greens. This means Gotham Greens products are fresher, more nutritious (and likely more flavorful), and most importantly not transported for days on a refrigerated truck burning fossil fuels.
This is a massive opportunity for Amazon get ahead. All of its competition is sourcing greens with similar supply chain inefficiencies.
Transitioning all of Whole Food's private label lettuces to Gotham Greens rooftop farms would not only be a major selling point to climate-conscious millennials, but it would Amazon a major edge in its strategy of vertical integration.
By leveraging its access to capital, and growing base of 460+ Whole Foods locations, Amazon can scale Gotham Greens capacity faster than any hydroponic farming competitor.
As prices continue to fall and consumer's education around food improves, demand for hydroponic lettuces will only increase. This means Amazon will be forced to start competing with Walmart (WMT) and other grocery players to buy up the limited supply of these precious sustainable greens. Unless of course they buy Gotham Greens.
The Next Level - Amazon's Access To Cheap Capital
The hardest part about scaling hydroponic farming is not the technology, it's the capital.
Startups like Plenty and Aerofarms are raising $100M+ worth of funding despite having a very limited amount of product on the market, and experimental technology.
Gotham Greens is actually executing, and has done so with a fraction of the money.
It's time for a deep-pocketed partner to come in and taking things to the next level.
There isn't a better fit than Amazon.
Despite its recent acquisition of Whole Foods, Amazon still has $24B in cash on its balance sheet (thanks to a large debt-offering). This is more than enough to acquire Gotham Greens without any risk of hurting the balance sheet or dilution to shareholders.
Even if we assume a 10X multiple on Gotham Greens $105M revenue capacity (calculated above), its price tag of ~$1B is an afterthought for Jeff Bezos' empire.
After an acquisition, Amazon would still have billions to spend to accelerate the growth plans of Gotham Greens. With the backing of Amazon's war chest, it will be hard for any other hydroponic producer to keep up. This could translate to a multi-year head start on Amazon's ability to offer hydroponically grown (and drastically more sustainable) lettuce on a mass-market scale.
Conclusion - Dear Mr. Bezos, Disrupt The Produce Industry
Rooftop hydroponic farming technology is at an exciting inflection point. The viability has been proven on a massive scale, costs are falling by the year, and the evidence proving its sustainability is more compelling than ever.
The combination of Gotham Greens expertise, Whole Foods rooftops and Amazon's capital, is a match made in heaven to scale hydroponic lettuce in a massive way.
A future with greenhouses on the rooftops of Whole Foods and Amazon distribution centers means cheaper, fresher and more flavorful greens than ever before.
This could help the world eat healthier, reduce the carbon footprint of our food system and give Amazon a competitive edge as it attempts to dominate the grocery sector.
Further down the road Gotham Greens could be growing a whole lot more than lettuce. The company is already producing small amounts of tomatoes and herbs at its rooftop farms, and has hinted that grapes, hops and strawberries are just a few of the other crops that are in the pipeline.
Mr. Bezos, what are you waiting for?
Disclosure: I/we have no positions in any stocks mentioned, and no plans to initiate any positions within the next 72 hours.
I wrote this article myself, and it expresses my own opinions. I am not receiving compensation for it (other than from Seeking Alpha). I have no business relationship with any company whose stock is mentioned in this article.