By Randy L. Gross, Senior Portfolio Manager – Municipal Fixed Income
"I changed my password everywhere to 'incorrect.' That way when I forget it, it always reminds me, 'Your password is incorrect.'"
-Anonymous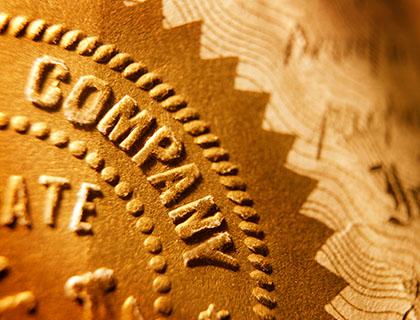 The municipal market continued its positive performance in the third quarter, on the heels of geopolitical and natural disaster uncertainty (i.e., North Korea and devastating hurricanes), continued positive fund flows, and the ongoing lack of new issue supply.
A major theme for 2017 has been the scarcity of bonds as investors compete to invest a large amount of cash. New issue supply year-to-date, or lack thereof, has had a profound effect on market strength and investor behavior. One example is the continued rich valuations of five-year AAA municipals when compared with U.S. Treasuries. In addition to some investors' concerns about rising rates, reduced supply in five-year paper adds to the explanation.
As we move into the fourth quarter, supply is down around 17% year-to-date, totaling about $280 billion, as refunding deals have meaningfully decreased. Muni market pundits have been estimating a year-end total of around $350 billion, much lower than last year's historic $445 billion.
Over the last several years, we have learned that undersupplied markets can lead to positive performance, spread compression and, in turn, positive inflows into the muni market. In contrast, we have also seen sharp sell-offs and higher yields during oversupplied markets, as new issue deals are priced to sell. The major takeaway is that credit fundamentals can become underappreciated during periods of undersupplied markets.
And Lastly...
The FOMC recently announced that it would gradually reduce its holdings in U.S. Treasuries and mortgage-backed securities. This, in concert with a possible December 2017 rate increase and prospects for tax reform, could lead to another small step in the normalization of interest rates and potential increased volatility. Bonds are likely to once again be priced based on fundamentals, making security selection even more essential. As an active manager, we welcome such a scenario.
Market Highlights
State Budget Laggards
Connecticut and Pennsylvania became the last two states to pass their fiscal 2018 budgets in late October, after an almost four-month delay. But budgetary challenges remain for both.
In Connecticut, Governor Dannel Malloy, a Democrat, had been forced to operate the state under executive order during budget negotiations, and fiscal uncertainty for many municipalities worsened with the wait. If recent credit pressures persist, state budget negotiations in future years could prove problematic for many municipalities that rely on state aid to fund their operating budgets.
Meanwhile, Pennsylvania has had its own unique issues. It passed a $32 billion spending plan on June 30, but failed to pass a revenue plan to fund its budget shortfall of $2 billion. While Governor Tom Wolf, a Democrat, just approved a revenue package from the state legislature to cover the funding gap, Pennsylvania's budgetary struggles of recent years have become more problematic. During the budget delay, the state had to rely on internal fund transfers to cover some of its expenditures; and Wolf directed the state treasury to delay a $1.7 billion payment, mostly for Medicaid providers and school districts. Future budget delays could have significant negative impacts on multiple constituencies throughout the state.
Struggles in Puerto Rico
The prices of Puerto Rico bonds have fallen sharply in the wake of Hurricane Maria and President Trump's comments questioning the island's ability to repay its outstanding debt. This is despite subsequent statements from the White House attempting to soften the market impact. Regardless of the cause, many investors are now factoring in a larger haircut to potential post-restructuring valuations.
The devastation from Maria has been massive, destroying many homes and businesses, and extending to a shutdown of the island's electrical grid. Puerto Rico was already struggling with $70 billion in outstanding debt and an economy plagued by an unemployment rate of 2.5 times the U.S. average, a nearly insolvent pension system, and a more than 45% poverty rate. The economic and financial outlook for Puerto Rico is bleak, and there is growing concern about shifting demographics as many residents leave the island for the U.S. mainland.
-Stephen Cowie, Senior Research Analyst, Municipal Fixed Income
This material is presented solely for informational purposes and nothing herein constitutes investment, legal, accounting or tax advice, or a recommendation to buy, sell or hold a security. No recommendation or advice is being given as to whether any investment or strategy is suitable for a particular investor. It should not be assumed that any investments in securities, companies, sectors or markets identified and described were, or will be, profitable. Information is obtained from sources deemed reliable, but there is no representation or warranty as to its accuracy, completeness or reliability. All information is current as of the date of this material and is subject to change without notice. Any views or opinions expressed may not reflect those of the firm as a whole. Publications and Web sites referenced herein are intended solely for your information and should not be construed as an endorsement by Neuberger Berman. Neuberger Berman is not responsible for the content of these publications or Web sites.
Certain products and services may not be available in all jurisdictions or to all client types. Indexes are unmanaged and are not available for direct investment. Investing entails risks, including possible loss of principal. Past performance is no guarantee of future results.
A bond's value may fluctuate based on interest rates, market conditions, credit quality and other factors. You may have a gain or a loss if you sell your bonds prior to maturity. Of course, bonds are subject to the credit risk of the issuer. If sold prior to maturity, municipal securities are subject to gain/losses based on the level of interest rates, market conditions and the credit quality of the issuer. Income may be subject to the alternative minimum tax (AMT) and/or state and local taxes, based on the investor's state of residence. High-yield bonds, also known as "junk bonds," are considered speculative and carry a greater risk of default than investment-grade bonds. Their market value tends to be more volatile than investment-grade bonds and may fluctuate based on interest rates, market conditions, credit quality, political events, currency devaluation and other factors. High-yield bonds are not suitable for all investors and the risks of these bonds should be weighed against the potential rewards. Neither Neuberger Berman nor its employees provide tax or legal advice. You should contact a tax advisor regarding the suitability of tax-exempt investments in your portfolio.
This material is general in nature and is not directed to any category of investors and should not be regarded as individualized, a recommendation, investment advice or a suggestion to engage in or refrain from any investment-related course of action. Neuberger Berman is not providing this material in a fiduciary capacity and has a financial interest in the sale of its products and services. Investment decisions and the appropriateness of this material should be made based on an investor's individual objectives and circumstances and in consultation with his or her advisors. This material may not be used for any investment decision in respect of any U.S. private sector retirement account unless the recipient is a fiduciary that is a U.S. registered investment adviser, a U.S. registered broker-dealer, a bank regulated by the United States or any State, an insurance company licensed by more than one State to manage the assets of employee benefit plans subject to ERISA (and together with plans subject to Section 4975 of the Internal Revenue Code, "Plans"), or, if subject to Title I of ERISA, a fiduciary with at least $50 million of client assets under management and control, and in all cases financially sophisticated, capable of evaluating investment risks independently, both in general and with regard to particular transactions and investment strategies. This means that "retail" retirement investors are expected to engage the services of an advisor in evaluating this material for any investment decision. If your understanding is different, we ask that you inform us immediately.
Neuberger Berman Investment Advisers LLC is a registered investment adviser. The "Neuberger Berman" name and logo are registered service marks of Neuberger Berman Group LLC.
©2017 Neuberger Berman Group LLC. All rights reserved.
© 2009-2017 Neuberger Berman Group LLC. | All rights reserved