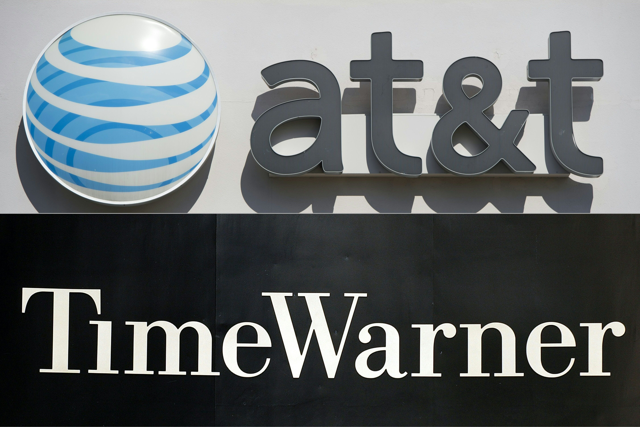 I usually prefer waiting a few weeks before writing "another" article about AT&T (NYSE:T), but sometimes I need to express my frustration. It appears that the Department of Justice has decided to prepare legal action to block the purchase of Time Warner (NYSE:TWX) by AT&T. As far as I am concerned, the reasons behind this stem from the following issues:
Consumer groups claim that the deal will cost consumers money in the form of higher fees from T services by eliminating competition.
The current administration publicly stated that the deal should be stopped presumably because of its dislike of CNN news reporting about the administration itself.
A negotiating tactic to urge T into more concessions to let the deal go through.
Obviously, news of this event along with the voices of various consumer advocacy groups have caused investors to question whether the entire deal will go through or not. The share prices of T and TWX have dropped and become more volatile. Human behavior when it comes to market or stock uncertainty leads people to react to just about every news report that comes out.
Now the Sprint (S) and T-Mobile (TMUS) deal has fallen through, creating even more damage to the sector, so that means T is getting smacked around even more!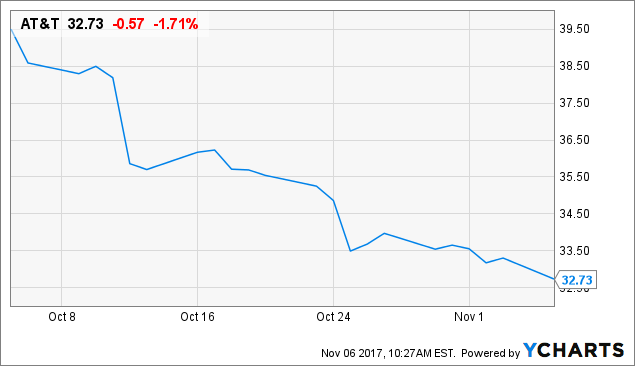 So where does all of this end?
When The Weak Hands And Shorts Are Done?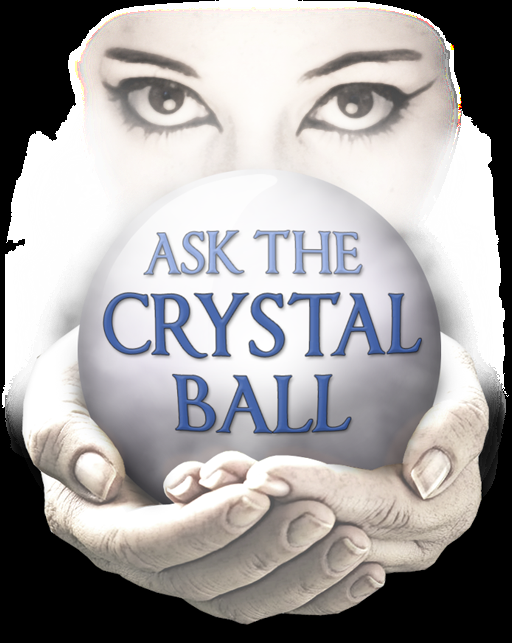 Obviously, I have no crystal ball, but when I was a trader, I did take the opportunity to "feast" on bad news by jumping on the bandwagon and shorting a stock every so often. The current events would have been right up my alley back then! Combine that with the weak hands who are afraid that T will stop paying a dividend and will decline along with the sunset until it disappears.
Basically, my opinion is that the bad news will end at some point and so will the share price decline. I have plenty of shares of T myself, so I am not inclined to add more shares now, and since I do NOT believe that the TWX deal is dead, nor do I believe that T will cut or stop paying its dividend, I will hold on to every share and wait out the nervous nellies.
Will I be correct? I have no way of knowing, and I am focusing on the income as of now anyway. For some folks this is an even better opportunity to buy cheap income if they can stomach this roller-coaster ride and not panic.
The Bottom Line
Gee whiz, we would not be normal humans if we didn't hate the recent "noise", but that does not mean I will be following the herd and dumping any shares of T. I just do not believe that the world is ending or that T is going bye-bye.
I could turn out to be completely wrong, of course. Nobody knows for sure. Then again, I might be just as wrong not to add even MORE shares at these prices! After all, a "nearly" 6% dividend yield for a dividend aristocrat is pretty good, I would say. Especially for retirement income!
What say YOU?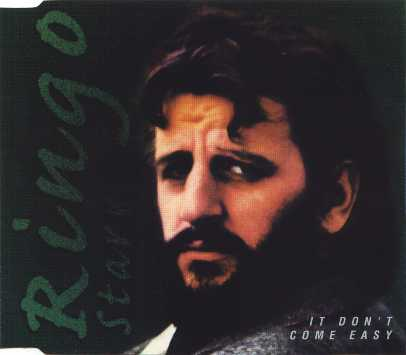 Not To Bore You, But...
Knowledge is power and many folks shy away from the investing world because that very world makes it more confusing each and every day in an effort to sell you something: stock picks, technical strategies, books, videos, subscriptions with "secret ideas," gadgets, and even snake oil.
My promise to you is that my work here will remain free to all of my followers, with the hope of giving to you some of the things that took years for me to learn myself. That being said, let me reach out to you with my usual ending:
**One final note: The only favor I ask is that you click the "Follow" button so I can grow my Seeking Alpha friendships. That is my personal blessing in doing this and how I can offer my experiences to as many regular folks as possible, who might not otherwise receive it.
Disclaimer: The opinions and the strategies of the author are not intended to ever be a recommendation to buy or sell a security. The strategy the author uses has worked for him and it is for you to decide if it could benefit your financial future. Please remember to do your own research and know your risk tolerance. The long positions held are based upon what the model portfolio holds and I personally could have held all of the stocks noted at one time or another.
Disclosure: I am/we are long T.
I wrote this article myself, and it expresses my own opinions. I am not receiving compensation for it (other than from Seeking Alpha). I have no business relationship with any company whose stock is mentioned in this article.