Subscribers to SA Editors' Picks Plus got an early look at this article.
The following summary of our Editors' Picks for the previous trading day is a new feature on Seeking Alpha. Each article listed below has been selected by our editorial staff as a widely appealing and highly convincing analysis with a clear actionable takeaway. Please use the comment box at the end of this article to express your thoughts. We are grateful to hear your feedback.
Picks of the Day

In this article, contributor BDC Buzz recommends PennantPark Investment (PNNT), which has a 9.7% dividend yield and positive catalysts on the horizon. While its debt may be a concern to some investors, the author argues that it is not as bad as it looks.
Tags – Income Investing, Dividend Ideas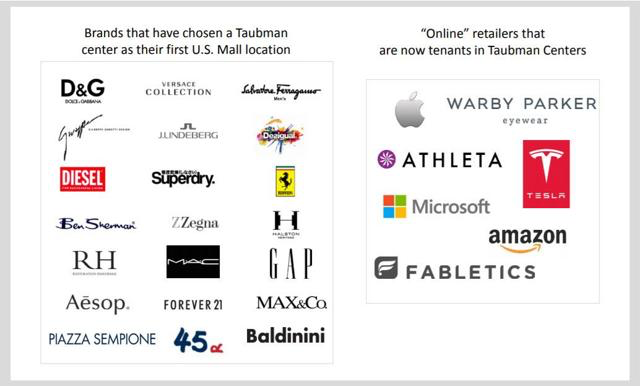 Due to a personal experience, contributor Brad Thomas is upgrading Taubman Centers, Inc. (TCO) from a Buy to a Strong Buy. Thomas presents us with a comprehensive analysis of the security, which leaves us with enough data to make an informed investment decision for ourselves.
Tags – Income Investing, Dividend Ideas
We have extended our partnership with Cheddar TV to produce a Seeking Alpha 'Idea of the Month' segment with Marketplace authors. Dr. Bhavneesh Sharma continues the series with his idea of the month: Rhythm Pharmaceuticals. Rhythm (NASDAQ:RYTM) recently went public and is advancing therapeutics for rare genetic deficiencies that result in life-threatening metabolic disorders.
Tags – Seeking Alpha, Idea Of The Month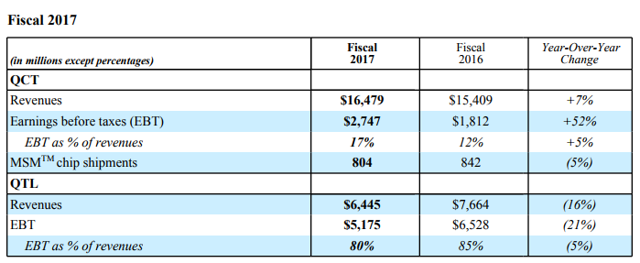 While Qualcomm (QCOM) argues that Broadcom's (NASDAQ:AVGO) bid undervalues the company, contributor Giesbers Investments believes that a deal isn't out of the question. In this detailed analysis, the author looks at the expected cash flows and debt of QCOM to better understand QCOM's value in a potential takeover.
Tags – Mergers & Acquisitions, Takeover Targets
In this valuable article, Heisenberg presents us with a summary of the week's most important geopolitical developments. He discusses developments in Saudi Arabia, Turkey, Qatar and … Pennsylvania. As always, Heisenberg's macro analysis is a must read for investors.
Tags – Market Outlook, Economy, Emerging Markets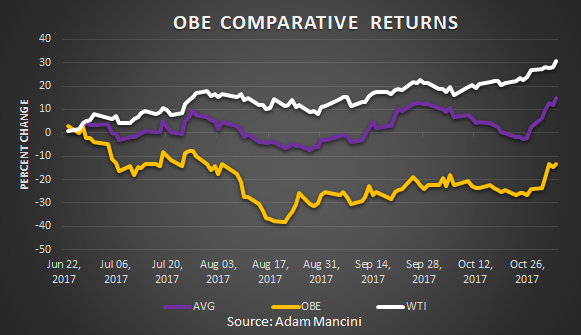 According to contributor Adam Mancini, Obsidian Energy (OBE) has demonstrated the "poorest performance of its peer group during the crude rally that began in June, despite a fairly successful turnaround effort." While the company suffers from "lower production growth, a less favorable asset mix, and a mediocre asset base relative to its peers", it trades at an "attractive valuation, and successful execution of its five-year plan should attract institutional investor money."
Tags – Long Ideas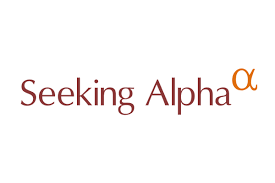 In today's Financial Advisors' Daily Digest, Seeking Alpha's own Gil Weinreich discusses smart-beta ETFs and whether or not they should be a part of your portfolio. Weinreich also provides links to his favorite articles of the day.
Tags – Volatility, ETFs, Financial Advisor, Portfolio Strategy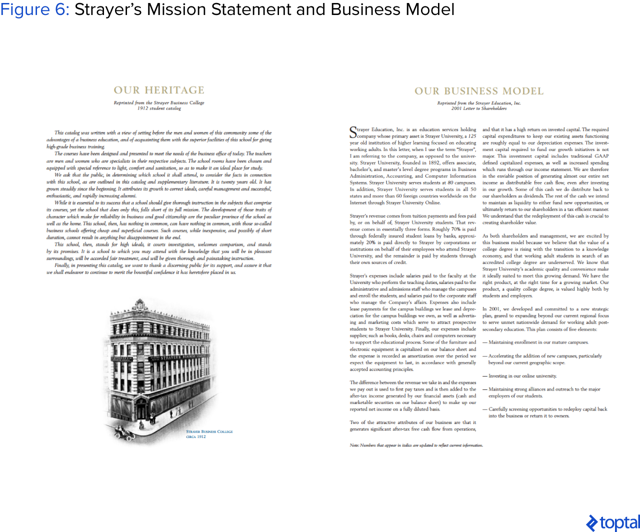 Howard Marks and Warren Buffet aren't the only ones who produce valuable shareholder letters. In this article, contributor Toptal presents us with an analysis of the benefits of these letters and lists some companies that are doing things right.
Tags – Corporate Governance
Pro Pick Of The Day

In our Pro Pick Of The Day, contributor Jonathan Cooper presents us with a comprehensive DCF valuation of small-cap Wizz Air (OTCPK:WZZAF). The company is an ultra-low-cost carrier based in Eastern Europe and traded on the London Stock Exchange. Its business is expanding rapidly and, while not without risks, it trades at an attractive valuation.
Tags – Small Cap, Europe, Pro Pick Of The Day
Have any thoughts about these articles? Email us at editorspicks@seekingalpha.com and we'll do our best to get back to you quickly. In the comment section below, let us know which articles you thought were the most convincing and valuable to our community.
Subscribers to SA Editors' Picks Plus got an early look at this article.
Disclosure: I/we have no positions in any stocks mentioned, and no plans to initiate any positions within the next 72 hours.
I wrote this article myself, and it expresses my own opinions. I am not receiving compensation for it. I have no business relationship with any company whose stock is mentioned in this article.