You can't win 'em all, and this, too, shall pass.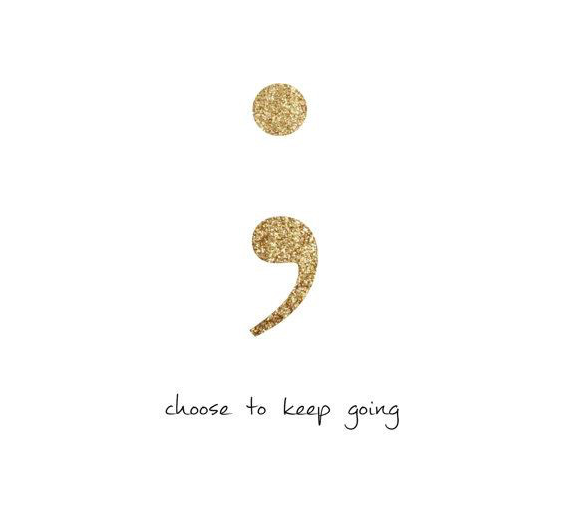 Model 3 Is Delayed
Tesla (TSLA) is now targeting a production rate of 5,000 Model 3s per week by the end of 1Q18:
So, based on what we know now as we've gotten really into the details of some of the worst bottlenecks, we expect to achieve a production rate of 5,000 Model 3 vehicles per week by late Q1 2018, so probably sometime in March.
Some Tesla investors whom I respect say that it would be wise to add another three to six months to the timelines Elon Musk provides, but I think it's more likely that Elon and Team will meet their revised timeline than miss it by yet another three months. We'll see.
In any case, from a valuation standpoint, I agree with Elon Musk (see below) and Gene Munster of Loup Ventures that this delay will soon become a blip in history on the way to future of transportation:
I think in the grand scheme of things this is a relatively small shift, the Model 3 is a 10-year program, and so we're talking about a few months out of a 10-year program. It's in the grand scheme of things for net present value calculation, this is immaterial.
Whether Tesla achieves the 5,000 per week rate for the Model 3 by December of 2017 or March of 2018 makes no difference to the intrinsic value of the company, as long as demand for its product continues to rise, as it seems to be, even though the company does not spend any material amount for marketing, its Superchargers and service centers are still limited in geographical coverage, and no Model 3s are available for even a test drive.
Revised Projections
Let's revisit the original production plan: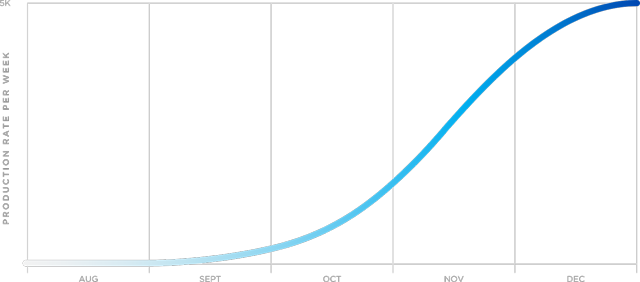 Based on the 3Q17 investor letter and earnings call, my understanding is that the original production plan is now two to three months delayed. On the other hand, based on (1) recent comments from Panasonic CEO, who indicated Gigafactory bottlenecks will soon be resolved, (2) the fact that Tesla moved the Model 3 delivery windows by only one month, and (3) the detailed descriptions of the bottleneck, the solution, and the temporary manual bypass management provided on the earnings call, my understanding is that the confidence level around the revised ramp schedule is now higher than it was earlier in the year. This is the primary reason why I expect Tesla to be able to meet its revised target of 5,000 Model 3s per week by the end of 1Q18.
The following are my revised projections for 4Q17 and each quarter in 2018:


Source: Author's detailed projections by product line
Readers should note the following key changes to my assumptions:
I lowered my quarterly Model 3 delivery estimates for 4Q17, 1Q18, 2Q18, 3Q18 and 4Q18 to 5,000, 35,000, 60,000, 70,000 and 90,000 units, respectively. My total Model 3 deliveries estimate of 255,000 units in 2018 is now significantly lower than my original estimate of nearly 350,000 units, primarily due to management's recent walk back on its confidence from an earlier "what people should absolutely have zero concern about is that Tesla will achieve a 10,000 unit production week by the end of next year."
I also slightly revised my Model 3 gross margin estimates for the next five quarters to negative 20%, 10%, 15%, 20% and 21%, respectively, from the original 0%, 10%, 15%, 20%, and 20% for 4Q17, 1Q18, 2Q18, 3Q18 and 4Q18. Readers should note that Model 3 gross margin estimates for 2H18 and beyond are significantly more important to the intrinsic value of the company than the estimates for the next three quarters.
As a result of these key changes, as well as numerous other smaller adjustments throughout my financial model with respect to each of the other products, I now expect lower revenue and profitability in the next five quarters.
Furthermore, my estimate of Tesla's eventual turn to bottom-line profitability, which is a key consideration for the five reasons I presented to Tesla Forum subscribers in Why Is GAAP Profitability Important?, has shifted to 3Q18 from my original 2Q18 estimate.
Bottom Line
Model 3 is now delayed by two to three months, but as I have always said, I'm a long-term investor who is not phased by short-term hiccups. The ever-increasing Customer Deposits balance which grew 14% sequentially in 3Q17, the unofficial Model 3 reservations counter which roughly estimates that Model 3 reservations are still increasing, as well as the positive product reviews that continue to roll in without exception, tell us that the longer term outlook for Model 3 is bright as ever, and this is what matters to long-term investors.
Follow For Free Articles
If you enjoyed this article, please scroll up to the top of the page and click the "Follow" button next to my name. Your support will allow me to invest further time and resources into creating proprietary research for you.
Premium Research
If you're interested in learning about my investment methodology as well as high-quality fundamental research on Tesla supported by detailed financial projections by product and service line, including years 2019 and beyond, as well as timely price target alerts, join Tesla Forum. I'm confident that you will find my research to be very insightful, and I look forward to discussing ideas with you.
Disclosure: I am/we are long TSLA. I wrote this article myself, and it expresses my own opinions. I am not receiving compensation for it (other than from Seeking Alpha). I have no business relationship with any company whose stock is mentioned in this article.