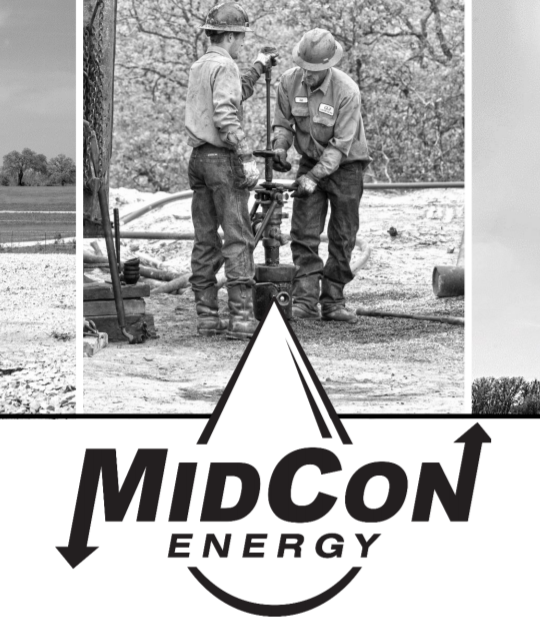 Source: MidCon
My last article was a balanced and candid review of Legacy Reserves LP (LGCY); I own both the debt and preferred shares but that didn't stop me from concluding with "buyer beware" rather than with a bullish tone. Several readers commenting and messaged me regarding Mid-Con Energy Partners LP (MCEP) as it is another oil and gas firm I've written about several times in the past.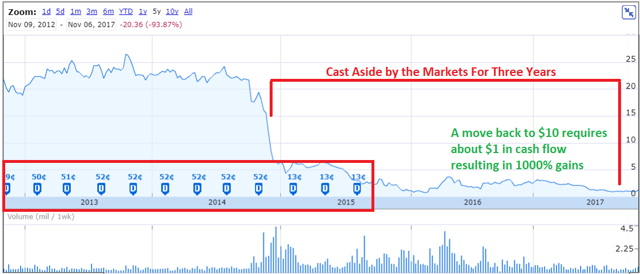 Source: Google Finance & WER
The most recent article was published on August 31, 2016 and titled "The Prettiest Ugly Girl At The School Dance." For those unfamiliar with the southern saying, it translates to "the best option within a bad group." I ran a scenario analysis to model potential outcomes and ended with:
For those that believe Scenario II or Scenario III is more likely than not, MCEP's common units, which do not suffer from the risk of CODI, could be a high risk, but nevertheless smart play on riding crude oil prices and the management team's ability to continue to maneuver through the downturn.
Mid-Con Energy Partners LP has survived the downturn but crude oil has gone absolutely nowhere until recently.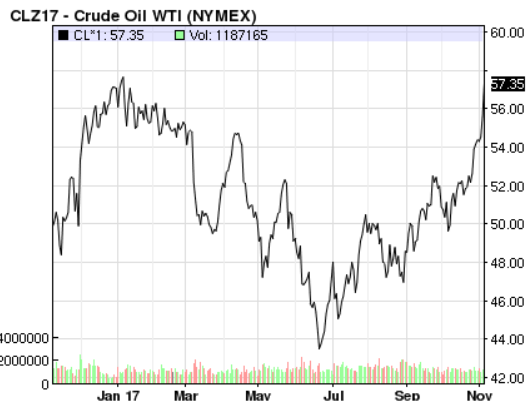 Source: NASDAQ
If I had written this a few weeks ago, crude oil would be exactly where it was last August. That is not the only variable that has remain unchanged.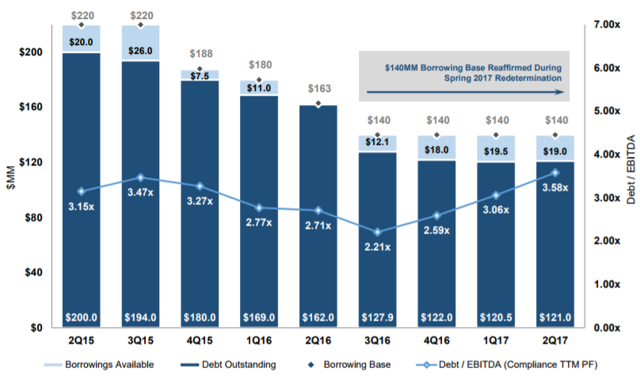 Source: MidCon
Q3 of 2016 was also the last time Mid-Con saw its borrowing base reduced; it has remained at $140 million ever since.

Source: MidCon
Being a small cap driller, Mid-Con's Q2 budget is a modest $2.1 million made up of mostly (59%) maintenance CapEx with the remaining (41%) dedicated to growth projects.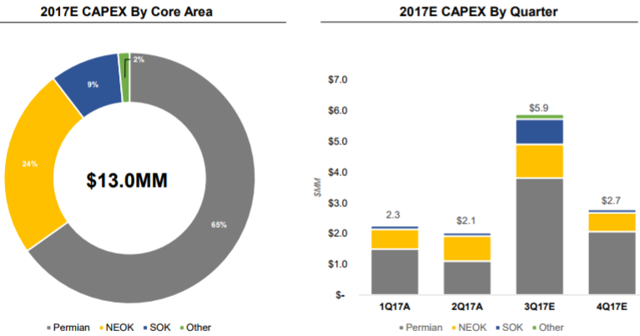 Source: MidCon
Full year CapEx will come in around $13.0 million with approximately two thirds allocated to the Permian. We can see a large spike in spending in Q3 which should result in production increases by late Q4 and throughout Q1 2018. It'll be too early to contribute to Q3's soon to be released figures but we'll want to listen carefully for management's commentary related to this.
What about the return on this spending?

Source: MidCon
Mid-Con doesn't hide its capital expenditures in modeling cash flows like many MLPs do. Ignoring non-cash items such as depletion, depreciation, and amortization, Mid-Con produces approximately $14 per barrel in cash flow at $50 WTI. Given the cost structure has not materially changed in 2017, we'd expect the first half of the year's cash flow to be between $10-12/bbl.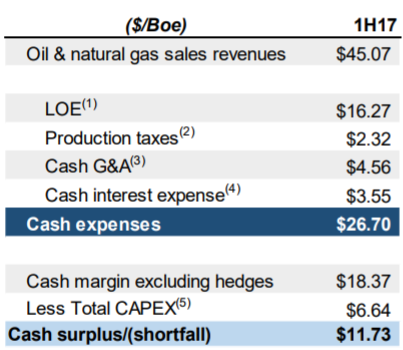 Source: MidCon
These aren't estimates since both Q1 and Q2 figures are in the books. Hedges blur the results a bit, but over the long term, as investors in Linn Energy (LNGG), Breitburn Energy Partners (OTCPK:BBEPQ), and Memorial Production Partners (MEMP) can attest to, hedges can only smooth rather than improve cash flows.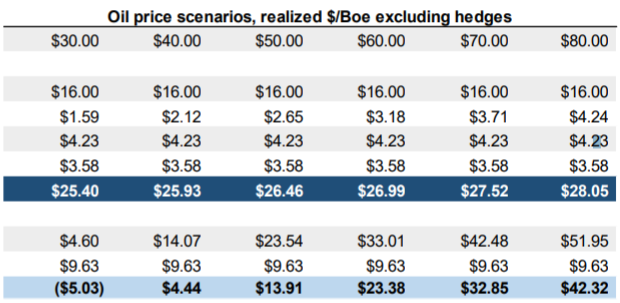 Source: MidCon
Many oil and gas firms publish similar charts. Most are near worthless because they exclude asset replacement costs and certain types of CapEx. Mid-Con does a good job of including most costs and expenses. It does not, however, encompass depletion which is a real decline in asset value over time. The $50 and $60/WTI projects are likely accurate enough to rely upon over the next couple quarters. But what if oil prices don't hold up? What is our downside risk in the next couple years as the oil markets continue to rebalance unpredictably?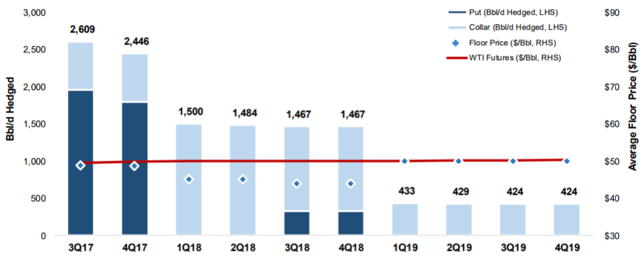 Source: MidCon
Mid-Con is well hedged through the end of the year but protection on a BOE basis falls off significantly for 2018 and is very light for 2019. Let's put the bar charts into context considering 2017 expected production of 3,600 - 3,800 Boe/d.

Source: MidCon
For the remainder of 2017, crude oil prices above $52.35 certainly help the firm but won't make a dramatic difference to cash flows. Asset value will increase irrespective of the hedging policy so Mid-Con benefits there. 2018 has ~42% of its crude oil volumes hedged to the downside at $43.57-45/bbl WTI. This is pretty favorable pricing but comes at a cost; management sold calls in the mid to low $50's to achieve this without huge net cash outlays. Approximately 60% of Mid-Con's production will follow oil prices higher (or lower) next year and a full 88% of production is fully exposed to crude oil prices for 2019. When Q3 results are released, look for updates to the hedge positions. Given Mid-Con is inching closer to 4.0x Debt/EBTIDA, I would not be surprised to see Mid-Con sacrifice additional upside in crude oil through selling calls to buy more puts. This must be an attractive proposition with crude oil futures touching $60/bbl farther out on the curve. These hedging figures are not coincidence; the redetermination that took place late last year dictated not less than 75% of production be hedged in 2017 and not less than 50% for 2018. They may seem slightly out of compliance now, but at the time they were requires, Mid-Con met them.
Conclusion
Per the Q2 10-Q, total revenues excluding hedges were $16.48 million. Total cash operating costs, which include LOEs, production taxes, and G&A came in at $7.76 million. Adding interest costs brings total quarterly cash expenses to $9.30 million resulting in cash flow of $7.18 million. Using the 2017 CapEx of $13.0 million, or $3.25 million quarterly, generates sustainable quarterly cash flow of $3.93 million excluding any costs associated with replacing production not included in the $13.0 CapEx figure. Mid-Con may need to spend a few extra million a year to truly replace depleted reserves, but even accounting for that the firm is profitable at Q2's revenue (excluding hedges) and cost structure. I expect Q3 cash flow, adjusted for the aforementioned CapEx levels and one-time costs associated with the increase in activity, to come in at $7.5-8.5 million for Q3 and rise to $10+ million in Q4. The real upside rests in 2018 as hedges roll off coupled with the potential for higher crude oil prices. In reality, more favorable pricing "in the future" is already here thanks to the wonders of derivatives.
Mid-Con remains meaningfully exposed to crude oil prices in 2018 and very exposed (>85%) in 2019 and beyond. Given SEC pricing and associated variables are basically known at this point, it is relatively safe to say Mid-Con 1) won't have near term solvency issues, 2) is legitimately cash flow positive at today's strip prices, and 3) its high degree of exposure to commodity prices in 2018 and beyond mean it remains a solid "call option" on crude oil. As an added bonus, a significant portion of the near and medium-term risk is mitigated through management's positioning of the firm and its secondary water flood rather than conventional drilling strategy.
Disclosure: I am/we are long BXMT, HMC, CF, POT, RY, MRCC, GST-B, F, GST-A, SBRA, QCP, HCP, OAS, LGCYO, KMI, NFX. I wrote this article myself, and it expresses my own opinions. I am not receiving compensation for it (other than from Seeking Alpha). I have no business relationship with any company whose stock is mentioned in this article.
Additional disclosure: The author owns senior unsecured bonds issued by Legacy Reserves LP. The author may enter into long or short positions in any part of the capital structure of any of the firms mentioned in this article. Readers should always conduct their own independent due diligence and not rely upon information or opinions provided by the author.
Editor's Note: This article covers one or more microcap stocks. Please be aware of the risks associated with these stocks.